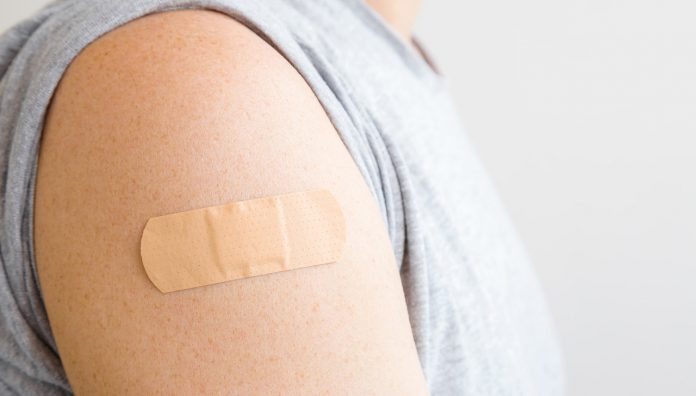 Pharmacy-based vaccinations have grown by nearly 30% globally since 2016, according to a recent survey from the International Pharmaceutical Federation (FIP).
A total of 99 countries and territories, including Australia, participated in the survey. Of these, 36 now provide pharmacy vaccination services, offering almost 1.8 billion people around the world the possibility of being vaccinated.
Despite more countries now offering the service, some barriers remain to pharmacist vaccinations, a report on the survey found. This includes pharmacists' widespread lack of access to vaccination records and authority to record in shared electronic records, and limited access to training in some countries.
Better regulatory frameworks to support delivery of the service would help overcome these limitations, according to FIP.
The report, which updated a 2016 survey, evaluated different aspects of pharmacist-led immunisation, including advocacy activities, regulatory frameworks, vaccine administration, reimbursement models, training, vaccination records and barriers to the expansion of pharmacy practice to include vaccine administration.
Key findings:
70% of respondents said pharmacists play an active role in educating on vaccine-preventable diseases and advocating for vaccination.
Of the 99 countries and territories surveyed, about one-third had pharmacy-based vaccination (PBV) and two-thirds did not.
The most commonly administered vaccines are influenza, hepatitis B and tetanus, with 36 different vaccines in total.
Pharmacists may not prescribe vaccines in about 70% of the countries/territories with PBV.
PBV is available in 47% of high-income countries, compared with just 11% of low-income countries.
The service is paid for by the patient in most countries and territories.
FIP CEO Catherine Duggan said the report showed that the role of pharmacists in immunisation continued to grow, but more work remained to be done.
'Numerous benefits, including increased vaccine accessibility and coverage, have been demonstrated in countries where pharmacists have the authority to administer vaccines,' she said.
'Pharmacists are medicines experts, first-line healthcare providers, and integral members of the healthcare team. Expanding their scope of practice as vaccinators will ultimately further their contributions to public health.'                                     
Australian experience
Trained pharmacists have been administering approved vaccines in South Australia and Western Australia since early 2015, and in Tasmania, ACT, New South Wales, Queensland and Victoria since 2016. Each state has its own legislation, regulations and training requirements.
Melanie Stainlay MPS from Graceville Village Discount Drug Store in Brisbane's western suburbs said she finds being a pharmacist immuniser very fulfilling.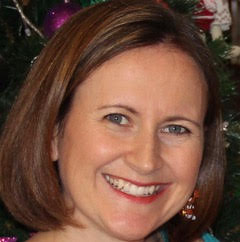 'Customers really appreciate the access and convenience that we can offer, and it definitely enhances our trust and relationships,' she told Australian Pharmacist.
'It is great that we can identify people who may benefit from a vaccine and administer it on the spot – such as whooping cough for a grandparent-to-be.
'I have particularly enjoyed working with younger clients this year, with the challenge of making the whole immunisation experience a positive one for them so that they are happy to come again next year.
'I try very hard to identify those who may be fearful of needles (I definitely empathise with them) and try my best to use distraction techniques to put them at ease and minimise pain. It makes my day when a customer tells me that it was a painless experience,' she added.
Although 'different rules between states can be confusing, particularly for locums,' Ms Stainlay said there are resources pharmacists can access.
'PSA has been great with its immunisation transition courses online that help keep us up to date with the changes,' she said.
She would like to see Queensland join other states in involvement in the National Immunisation Program, and better remuneration.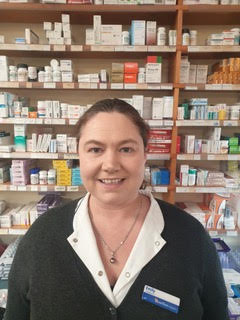 PSA staff member Emily Thorp MPS, who also works at Elizabeth St Pharmacy in North Hobart, said she enjoys getting out of the pharmacy to provide a vaccination service.
'It's an opportunity to have a health conversation that otherwise may not happen,' she told AP.
'It's great to see people proactively coming in asking for their immunisations where they may have not had one before.'
In the time of COVID-19, Ms Thorp said the Tasmanian community had really pulled together.
'Everyone wants to do their bit to keep each other safe, whether it be immunisation, social distancing or hand hygiene. It's our role as pharmacists to encourage and educate,' she added.