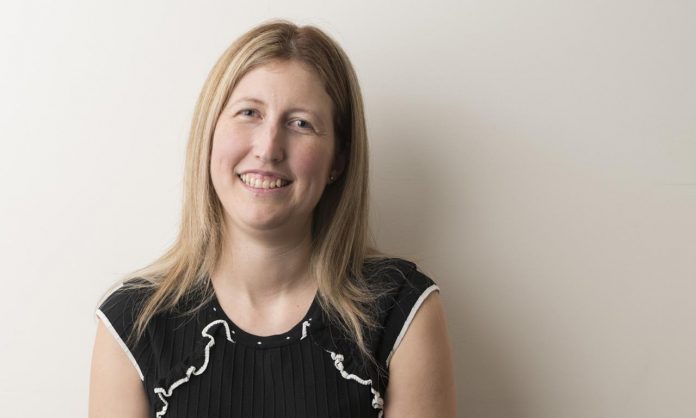 Discussing patient outcomes with doctors, visiting patients in their own homes, and co-developing new programs for a General Practice. If that sounds interesting to you, then consider taking a leaf out of the book by Amy Page FPS. She works as a GP Pharmacist at Emerald Medical Centre, Victoria.
How did you find yourself working as a GP Pharmacist?
I'd just moved back to Melbourne and I was interested in continuing to do home medicines reviews (HMRs).
I approached one of the local general practices to ask if they were interested in having a pharmacist they referred to. It happened to be very serendipitous timing because the day before they'd been discussing finding a pharmacist to join the practice.
I came on board with the practice in 2015 and I've been involved since.
What does your role involve?
I do HMRs for the clinic. For that, I go out to the patient's house, interview them and, after I've had a discussion with the GP, I write up a report.
At the practice, I participate in clinical meetings and I'm available for drug information if any of the doctors have a particular challenge they've come across.
I've also been involved in developing new programs, policies and procedures that have been drawn up at the practice.
What's the biggest challenge you face day to day?
Trying to work out what things we can do within the budgetary and funding constraints that are in play at the moment.
Another area where we've had some challenges is documenting our outcomes.
What are the main differences between working in a pharmacy and working in a GP clinic?
The main difference is I'm the only pharmacist in the team located within that setting.
I will often have chats in the tearoom or in the corridor with a doctor or a nurse about somebody I've seen or somebody they want me to see.
As far as resources go, I've also got access to the pathology results and all of the medical notes so I can see more of what's happening. So having access to that team is fantastic.
What do you find most satisfying about your role?
When I feel like I've made a difference for somebody's clinical outcome, or when somebody specifically asks for a repeat HMR or a repeat visit because they've found the service so valuable.
For example, one of the people I saw today is someone I'd seen previously for an HMR. She specifically asked me to come again because she felt that I could help her manage her medicine better.
The other thing that I find really rewarding is when one of the doctors rings me up to have a chat about a medication challenge they've come across.
A day in the life of a GP Pharmacist
Amy Page FPS, GP Pharmacist
Emerald Medical Centre, Victoria
9.00am
To begin with, I'm given a list of the patients for the HMR. I go through the referrals to see if there's anything I need to review before seeing the patient.
9.30am
I go to the community pharmacy and find out if any of those patients are on Webster-paks or were visited recently.
10.00am
I get to the first patient's house, we have some brief small talk and I explain why I'm there. I discuss their medicines and ask if they have any questions. Each visit takes about 50 minutes with about 10 minutes of driving in-between.
12.50pm
Back at the General Practice I'll have a quick chat in the corridor to a GP about what came up during the morning.
1.00pm
We have a one-hour clinical meeting that involves all the nurses, doctors and allied health professionals at a table. Sometimes we'll have a visiting specialist or somebody will share a case study.
2.00pm
The clinical case co-ordinator, the practice manager, the principal GP and I discuss a new program we're developing.
3.00pm
I have a quick chat to one of the nurses about something that came up during an HMR that I need them to look into.
3.30pm
I go back to the community pharmacy and give them any information I found out during the HMRs.
4.00pm
I spend the next two or three hours writing up reports before heading home.
Further resources
Want to find out more about becoming a GP Pharmacist?
Visit psa.org.au/my-career-and-cpdplans/career-pathways/general-practice-pharmacist