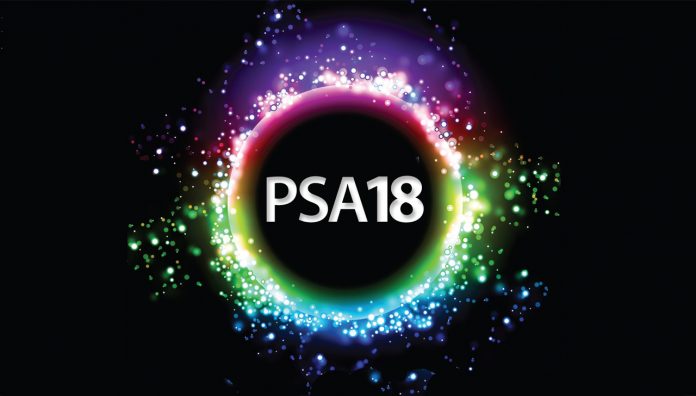 Sydney will become the centre of the Australian pharmacy universe on Friday, as PSA18 brings together more than 1000 pharmacists and healthcare leaders for a conference themed around Leading Pharmacy Future.
Running from Friday to Sunday at the Hyatt Regency Sydney, PSA18 will feature more than 1000 pharmacy leaders and subject matter experts presenting on key topics around pharmacy's evolution, from both a clinical and a wider healthcare system perspective.
Some of the clinical-focused highlights include:
Medication misadventure masterclass: Presented by Professor Andrew McLachlan AM FPS from Sydney Pharmacy School, this session will use case studies to highlight methods of mitigating the occurrence of adverse events through Quality Use of Medicines.
Friday, 11.30am.
Diabetes masterclass: The driving force behind the Western Sydney Diabetes initiative, Professor Glen Maberly, will lead this sessions exploring new classes of treatment for Type 2 diabetes, including DDP4 (dipeptidyl peptidase-4) inhibitors, SGLT2 (sodium-glucose co-transporter 2) inhibitors and GLP1 (glucagonlike peptide-1) receptor agonists.
Friday, 2pm.
Community pharmacy pain management: Consultant pharmacist Alex Page will lead this half-day session detailing service models and implementation action plans for the range of OTC NSAIDs in pain management.
Saturday, 10.40am.
Vaccination clinic: This session will detail the requirements for delivering a vaccination health service in a community pharmacy, and how pharmacists can confidently interact and engage at-risk patients about individual vaccination options.
Saturday, 3.20pm.
Clinical decisions surrounding biologics and biosimilars: Rheumatologist Dr Mona Marabani will lead a session aimed at arming pharmacists with the information they need to engage consumers in discussions about biosimilar substitution.
Saturday, 3.20pm.
Obesity and co-morbidities: The University of Sydney's Associate Professor Amanda Salis will detail how pharmacists can deliver professional obesity health services in a community setting, through non-pharmacological products.
Sunday, 11am.
Many sessions will also explore pharmacy's changing role in the broader healthcare setting, giving PSA18 attendees insight into the forces that are shaping their profession. Highlights include:
The FIP global report on pharmacist innovation and shaping the future of Australian practice: International Pharmaceutical Federation CEO Dr Catherine Duggan will explore international trends in pharmacy practice, while PSA National President Dr Shane Jackson will discuss PSA's Pharmacists in 2023 Discussion Paper, which seeks to identify and unlock opportunities that realise the full potential of pharmacists. Get a sneak peek at the paper here.
Friday, 9am.
The Next Pharmacy Agreement: The two leaders above will join PSA Policy and Advocacy General Manager Belinda Wood at a forum designed to give attendees an opportunity to share their thoughts on what should be included in the 7CPA.
Friday, 11.30am.
Pharmacy Trial Program Showcase: The lead investigators of a number of the Pharmacy Trial Programs funded under the 6CPA will explore the research and results of the trials and what that means for potential funding models for pharmacist practice.
Friday, 2pm.
The changing healthcare landscape and how pharmacists can seize the opportunities for new value: Leading futurist Ross Dawson will present this year's Alan Russell Oration with an aim to inspiring pharmacists to look for innovative practice opportunities.
Saturday, 9am.
The future of pharmacist prescribing is here: With pharmacists on the cusp of being recognised as prescribers, Professor Lisa Nissen will investigate what that could look like, drawing upon the lessons of other non-medical subscribers, as well international models of pharmacist prescribing.
Saturday, 10.40am.
PSA18 will also offer ample opportunities for networking, including the Early Career Pharmacists Party at Café del Mar and the Fellows Dinner at L'Aqua on Friday, followed by the Gala Dinner in the Hyatt Regency Grand Ballroom on Saturday.
View the full program here.