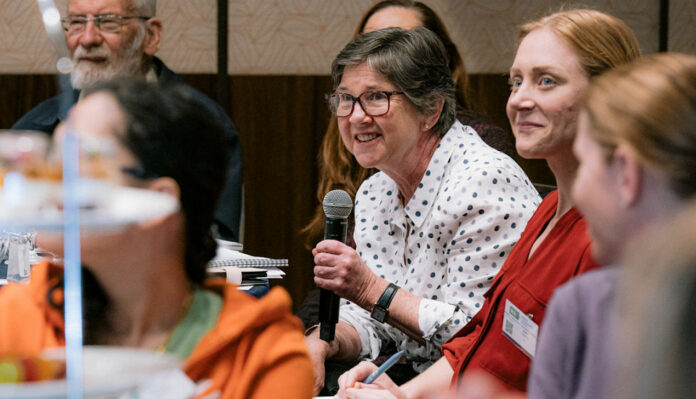 Western Australian pharmacists were treated to a program chock-full of clinical advice for grappling with some of today's key health issues at PSA's 2021 WA Annual Therapeutic Update held on 8 May.  
Keynote speaker Dr Andrew Robertson, Assistant Director General and Chief Health Officer for WA Health, took the audience through a detailed journey of how the government's COVID-19 response evolved and the impact it had on clinical practice.
'We went from a plan that had about 20 people up to 600 people just for contact tracing alone,' he said.
After the National Cabinet settled on a goal of suppression with no community transmission in the early days of the pandemic, some public health objectives needed to be devised.
'We wanted to obviously minimise morbidity and mortality, and we had a number of aims to reduce risks to the community and identify the events likely giving rise to public health threats,' Dr Robertson said.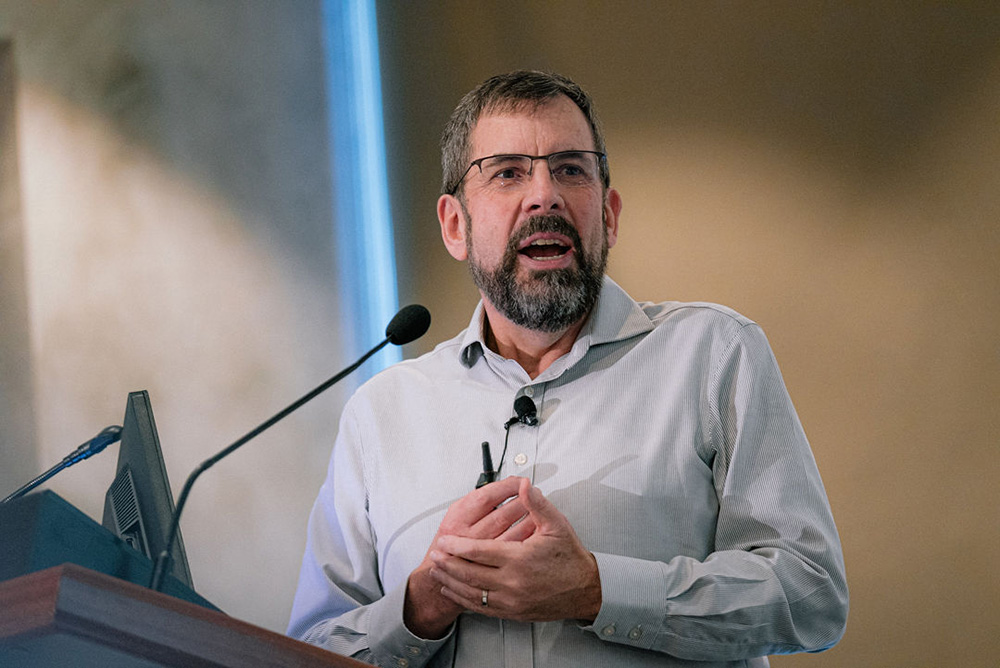 Achieving these goals had an impact on overall public health, with less physical activity, reduced emergency and inpatient presentations, and less uptake in services such as breast-screening. 
But on the upside, Dr Robertson said there had been an acceleration of healthcare trends, which he hopes continues to move forward – including advances in pharmacy practice.
'We had a 3-year plan to increase our outpatient care via telehealth, and we managed to get up to the level we were aiming for in 3 months,' he said.
'Pharmacies also became busier, with digital image prescriptions, fast-tracked medicines delivery, medicine reviews via telehealth and reconfigured workplaces.'
Now focused on the COVID-19 vaccine effort, Dr Robertson said there's still a 'way to go', but the rollout is ramping up, with more than 2.6 million doses administered to those in the first phases.
Other highlights
PSA WA Branch President Dr Fei Sim FPS presented a practical guide to administering medicines by injection, in which she discussed fine-tuning processes and how to provide these services to a range of different patients.
'You need to think about facilities and equipment, human resources considerations, policy and procedures and systems issues as well,' Dr Sim said.
"How can each of us as health professionals really contribute to patient care?"
Dr Fei Sim presents on pharmacist administration of medicines#ATU21PSA pic.twitter.com/lgZhcZzMCm

— Peter Guthrey (@pguthreyRx) May 8, 2021
Aside from the training required to demonstrate competence, pharmacists should also familiarise themselves with the medicines in order to inform patients about: what the medicine is for, how and when it's given, what it can be safely taken with and what to expect in terms of and adverse effects; while considering their preference at all times.
The ultimate goal, Dr Sim said, is to 'support better links with doctors and patients' so administration at the pharmacy becomes 'as normal as picking up a prescription'. 
'I would highly encourage you to meet with your local GPs to discuss the referral for injection of medicines, and identify opportunities to train patients in using medicines such as biologics and insulin – and always, always consider jurisdictional legislation and relevant updates,' she said.
Dr Andrew Stafford MPS, former Director of Dementia Training Australia, also led a compelling talk on how pharmacists can improve medicine safety for patients with dementia through an understanding of behaviour. 
'A person with dementia has lived a lot of life. They have their own desires and things that are important to them… it affects treatment,' he said.
'When providing care for someone with dementia, you need to know the person.'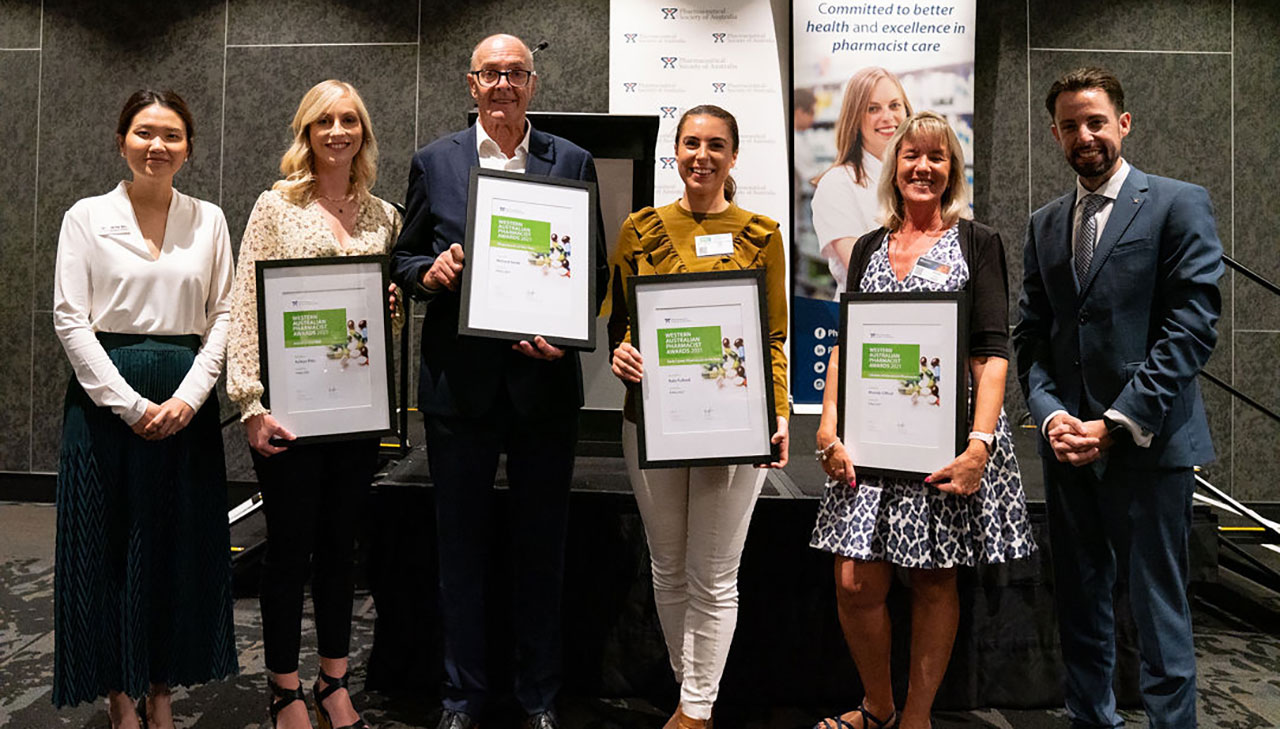 Award winners
As the conference drew to a close, four pharmacists were recognised for their service to the profession and for going 'above-and-beyond' for their patients and colleagues throughout the COVID-19 pandemic.
Ashtyn Pitts MPS, who undertook her intern year in Dalyellup, just south of Bunbury, in the state's south-east, was awarded WA Intern of the Year, for organising a 'Stay Home and Stay Safe' health promotion for the local community during the early phases of COVID-19. 
'Ashtyn's collaborative approach to patient care shows initiative, drive and a focus on patient needs,' Dr Sim said.
Meanwhile, Perth-based GP pharmacist Kate Fulford MPS took home Early Career Pharmacist of the Year.
She is a consultant pharmacist with Dementia Training Australia, a qualified diabetes educator and senior research assistant in a project aiming to improve brain health in Aboriginal and Torres Strait Islander populations.
'Kate has developed educational programs for health professionals focusing on improving understanding of dementia care, and has overseen development of an online app to reduce unnecessary and dangerous use of antipsychotic medicines in people living with dementia,' Dr Sim said.
After spending countless hours as a regulator and governance leader to protect the community and years fostering the next generations of pharmacists, Perth-based Richard Smirk MPS was awarded Pharmacist of the Year.
'Richard has devoted so much of his time and energy to improving the processes around registration of pharmacists, examining intern pharmacists and framing the governance around the Western Australian Pharmacy Students Associations restructure,' Dr Sim said. 
With a career spanning more than 35 years in education and research, Professor Rhonda Clifford FPS, who currently serves as Head of School (Allied Health) at the University of WA, was honoured with a Lifetime Achievement Award.
'As an internationally recognised educator, Professor Clifford has been pivotal in ensuring the Australian Pharmacy Council's national education standards provide certainty that graduate pharmacists can deliver excellence in all aspects of medication management', Dr Sim said
'She has worked tirelessly throughout her career to encourage and mentor pharmacy students and pharmacists to achieve their goals.'
Check out some highlights from the 2021 WA Annual Therapeutic Update in our photo galley: