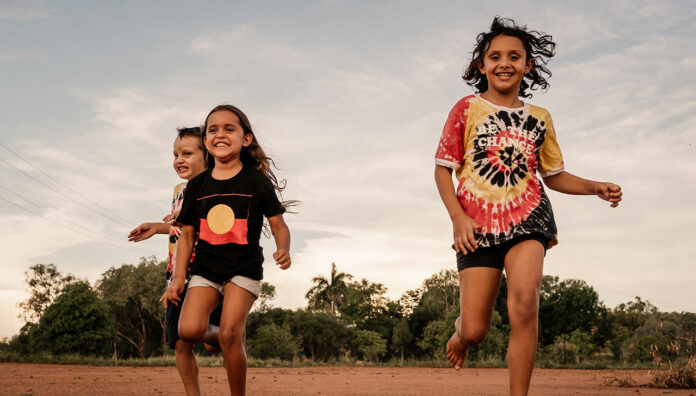 Australia has had relative success in suppressing the COVID-19 virus, but there continues to be myriad ongoing and wide ranging indirect impacts on the community, including missed, delayed or avoided health care.
This is especially so for vulnerable groups who already face disadvantage, such as Indigenous communities. A recent paper published in the Medical Journal of Australia identified that the indirect consequences of the COVID-19 pandemic could be impacting Aboriginal communities.
Working with a group of 12 New South Wales-based Aboriginal community members, the paper's authors identified three key factors that might influence health during the pandemic: missed community support, the social and cultural determinants of health and access to health care.
Access to care
Access to healthcare services across NSW dropped significantly during the first half of 2020, despite a low prevalence of the virus.
From March–June 2020, compared with the same 4-month period in 2019, in-person primary care consultations decreased by 22.1%, emergency department visits by 13.9% and inpatient stays in public hospitals by 14.3%.
As a population that is faced with unequal access to health care and health disadvantages, such as increased levels of cardiovascular and respiratory diseases, diabetes and mental health concerns, any further disruptions to Aboriginal people's access to health care could heighten these issues.
'Some communities are being hit hard,' the paper stated.
'To give a raw example, people are being refused medical treatment and are driving 600–800 km just to get any sort of medication or treatment around their health.'
The paper also noted that many health services were not taking on new patients, which may have compounded healthcare issues.
Telehealth may have helped to overcome some of these access problems, but there are limitations to its use in remote communities.
'In the communities of Menindee and Wilcannia [in far west NSW], phone consults don't work that well, particularly because the reception is not that reliable, so a lot of it has to be face-to-face,' Alex Page MPS, partner pharmacist at Outback Pharmacies and Maari Ma Primary Health Care Service in Broken Hill, told Australian Pharmacist.
'People are  driving 600–800 km just to get any sort of medication or treatment around their health.'
While Maari Ma increased Menindee and Wilcannia residents' access to services by essentially doubling the number of GP visits to these areas since COVID-19 hit, pharmacists also have a role to play in ensuring the healthcare needs of Aboriginal communities are being met.
'Every community is unique and offers different services, but pharmacists always have an opportunity to interact with patients that you don't get in other areas of primary health,' Mr Page said.
Working as a community pharmacist in a rural or remote area makes it much easier to establish relationships with patients.
'You can then act as a conduit and facilitate the gaps or elements that are missing in their health care,' Mr Page said. 
'For example, if they can't access a dentist, pharmacists would understand how to connect them with the right healthcare professional.'
Another cause for concern addressed by the paper was that Aboriginal people may not be able to access care in a culturally appropriate way, or may encounter racism. 
Mr Page recommended pharmacists engage an Aboriginal health provider, who will have suggestions about ways to provide a more culturally appropriate service. 
'The pharmacy environment is very sterile, and it certainly appears very unwelcoming to many First Nations people,' he said.  
'So getting suggestions about ways to soften it a little bit will make [the environment] a bit more approachable.'
If there is not an Aboriginal health service readily available, Mr Page suggested consulting elders about ways to improve your service and make it more accessible.
Supporting the community
The frequency of Aboriginal community events and gatherings has been lessened due to public health concerns, the paper identified, which has in turn impacted health and wellbeing.
'This impacts our community approach to health care, cultural practices and connection to country,' the community members wrote.
'Connectivity is the main ingredient for our mob to stay healthy.'
'Our mob aren't able to connect for sorry business and funerals, marriages and births. The provision of our health care, along with the provision of our social and emotional wellbeing, has changed. And connectivity is the main ingredient for our mob to stay healthy.' 
Risk factors for mental health and suicide have consequently been heightened by drought, bushfires and COVID-19, the paper stated.
While Mr Page said he has noticed a mild to moderate increase in mental health issues amongst Aboriginal patients in the last year, it is the people who don't seek treatment who present cause for concern.
'This is a problem we're grappling with all over the country, in Aboriginal and non-Aboriginal communities alike, unfortunately,' he said. 
But now is an opportune time to establish community ties that may have been lost during the initial stages of lockdown.
'Community sport is a good one. We were quite lucky to get a rugby league season up and running last year … That made a big difference with fostering a sense of togetherness and helping with mental health related issues, too,' Mr Page said.
'That can make a big difference to both Aboriginal and non-Aboriginal people with forming those connections and facilitating relationships for future health interactions.'