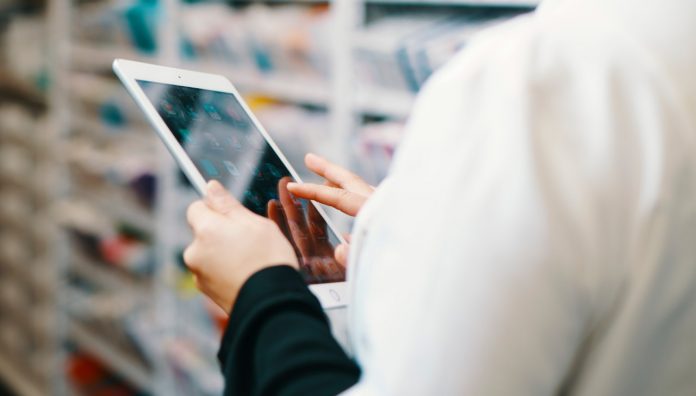 Pharmacists are gearing up for a boom in electronic prescriptions (e-prescriptions) as metropolitan Sydney gets ready to follow Victoria into a new digital age.
Key points:
E-prescriptions were rolled out in Victoria in September and are now being expanded in New South Wales.

Pharmacists say e-prescriptions will offer patients more convenience, improve medicine safety and help to reduce fraud.

Almost 400,000 e-prescriptions have been received by patients to date, according to the Australian Digital Health Agency.
More than 5 million people across Sydney will soon have access to e-prescriptions, including residents in Hornsby shire in the north, to Campbelltown in the south and Penrith in the west. 
Victoria, the state hardest-hit by COVID-19, dispensed Australia's first e-prescription in May, with PSA National President Associate Professor Chris Freeman saying the new system would allow patients to access their medicines when and where they wanted, and reduce transcription and interpretation errors.
Since then, almost 400,000 electronic prescriptions have been received by patients, according to Australian Digital Health Agency (ADHA) CEO Amanda Cattermole, with Victoria rolling out e-prescriptions to all areas in September.
E-prescriptions have also been tested in 'communities of interest' across the country.
In Newcastle, pharmacist Mark Shaw MPS of Scott-Dibben Chemist, told Australian Pharmacist he was looking forward to a broader rollout of e-prescriptions, after a successful expansion in Sydney.
'Doctors in New South Wales are champing at the bit to get on with it and we expect e-scripts to go from one or two a week to 50 very soon,' he said.
The benefits of e-prescriptions
Using the system, a prescription is generated electronically by a prescriber using approved software and transmitted securely to a prescription delivery service. The e-prescription is then sent via a 'token', or unique QR code, to the patient. This can be done via an app, SMS or email. While the legal copy of an e-prescriptions is paperless, consumers can also request for the token used to access the prescription to be printed.
Warren Turner MPS, CEO of the Superpharmacy Group, which has nine pharmacies nationally, told AP he believed electronic prescriptions were more secure than paper prescriptions, and should reduce the potential for fraud, especially for restricted drugs.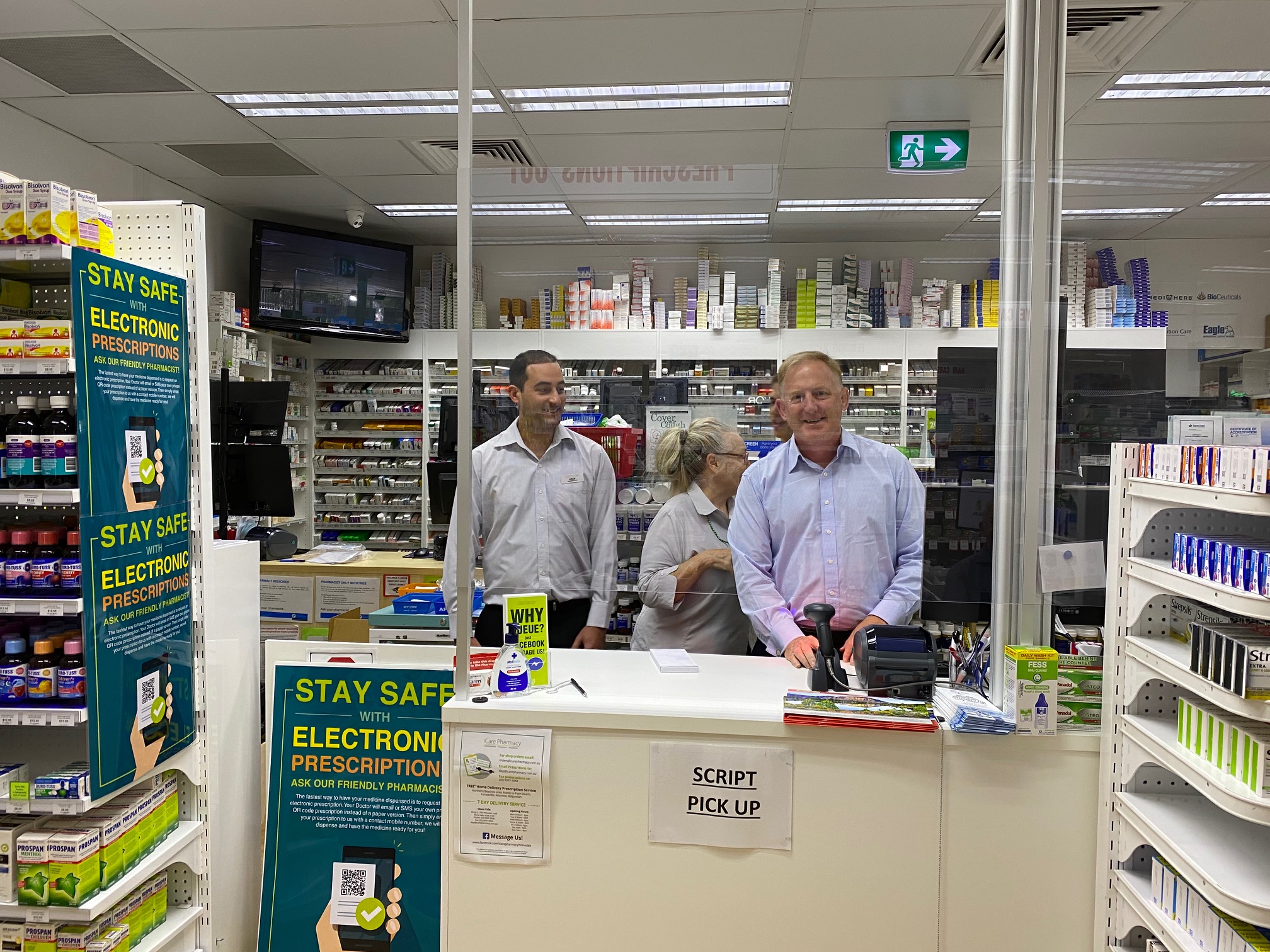 Other benefits included convenience for patients, who could send codes to a pharmacy in advance and reduce the need to queue if they wished. 
'For pharmacists, e-scripts streamline the dispensing process and gives them an opportunity to focus on the clinical aspects of the prescription,' Mr Turner said.
E-prescriptions had already been very well received at the group's Victorian pharmacy, Mr Turner added.  
Mr Shaw agreed that the system is convenient for pharmacists and their patients. 
'Patients who don't want to manage scripts and repeats themselves can also give the pharmacy permission to manage it for them through the Active Script List,' he said.
'This sees scripts held in a secure Prescription Delivery Service, then accessed by a patient after they have proved their identity at a pharmacy.'
The Active Script List is still in initial deployment and evaluation at limited test sites before proceeding with a broader rollout.
An inevitable but welcome switch
More than 13,000 healthcare providers have attended PSA and ADHA online training and education sessions on e-prescriptions, with further support and advice provided by peak bodies including PSA.
Given the amount of paperwork pharmacists have had to deal with in recent months, such as processing faxed and emailed prescriptions, Mr Shaw joked: 'I think we'll cope with e-scripts.
'Our staff are all trained up and ready to go and our dispensing software has been updated, although we still need a couple more screens.
'We have also had leaflets explaining electronic prescriptions to patients for a while, and they're quite enthusiastic about it.'
Mr Turner said that with e-prescriptions in some countries in Europe accounting for about 85% of prescriptions, the widespread adoption of them here was inevitable. 
The ADHA has advised patients to check if their preferred pharmacy is ready to dispense electronic prescriptions before requesting one from their doctor.