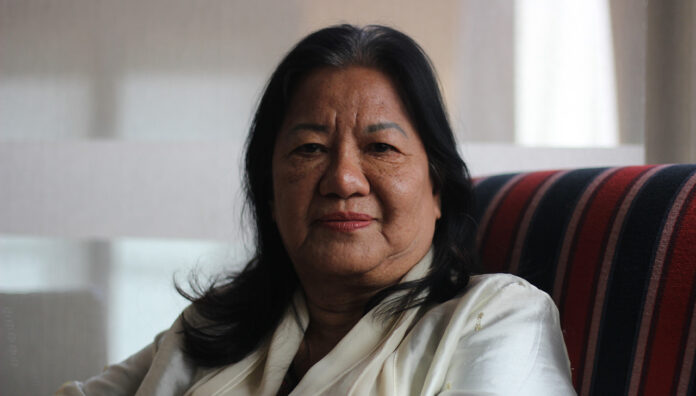 Pharmacists should be engaged on-site at all residential aged care facilities (RACFs) across the country, the Royal Commission into Aged Care Quality and Safety has heard.
Delivering his final submissions to the royal commission last week, counsel assisting the commission Peter Gray QC outlined 124 proposed recommendations intended to reform aged care in Australia.
'If fully implemented, these proposed recommendations should bring about significant, wide-ranging, long-lasting and beneficial changes,' he said, ahead of delivery of the final report, which has been extended to 26 February 2021.
This includes requiring approved aged care providers to engage at least one of each of the following allied health professionals: a pharmacist, a mental health practitioner, a podiatrist, a physiotherapist, an occupational therapist, a speech pathologist, a dietitian, an exercise physiologist and a music or art therapist by 2024.
Multidisciplinary teams should be 'accessible to all people receiving residential care or personal care at home based on clinical need', Mr Gray said, and should 'provide services wherever the person is residing'.
Embedding pharmacists in RACFs is something PSA advanced in its submission to the royal commission in August.
'It is essential that aged care facility residents and staff have regular and ready access to the expertise of pharmacists, even beyond the COVID-19 pandemic,' PSA's submission stated.
The PSA National President Associate Professor Chris Freeman said the proposed recommendations recognised the vital role of pharmacists in tackling the problems of overuse of opioids, chemical restraints and inappropriate use of antibiotics. 
'PSA is pleased counsel assisting has adopted our recommendation for pharmacists to have a greater role in aged care and be embedded in these environments,' he said. 
'We maintain pharmacists need to be able to spend more time on the ground in aged care, to be able to protect residents when it comes to the safe and effective use of medicines.'
Promoting medicine safety
The PSA's Medicine Safety: aged care report, released in February, found more than 95% of people living in aged care facilities have at least one problem with their medicine. Most have three.
To address medicine safety concerns, counsel assisting recommended the federal government 'immediately improve access to quality medication management reviews for aged care residents'.
This includes allowing pharmacists to conduct reviews on entry to residential aged care and then annually, or more often if there has been a significant change to the patient's condition or medication regime.
It is also necessary to make people in residential respite care and transition care eligible for residential medication management reviews, the recommendations state, and to monitor the quality and consistency of reviews across the board.   
A/Prof Freeman said the royal commission's October 2019 interim report 'Neglect' recognised the urgent need to address the critical medicine safety failures in aged care. This includes the widespread use of chemical restraints.
In response to the report, the government announced changes to the prescribing criteria for risperidone under the PBS, as well as education resources and funding for medicine management programs. 
While commendable, these measures 'don't go far enough to a problem that's persisted now for decades', Mr Gray told the royal commissioners .
'Education and training programs need to be implemented nationally and consistently,' he said.
'Numbers of care staff employed in residential aged care will have to be increased … in order to ensure more time is available for better management of the so-called "challenging behaviours", also sometimes called behaviour and psychological symptoms of dementia.'
There should also be stricter requirements for prescribing antipsychotic medicines, he said.
'In the future, the system should never again be involved in, and the community should never be confronted by, this apparent resort to antipsychotics in place of proper care of the people showing the so-called "challenging behaviours".'
A/Prof Freeman said many medicine-related problems in aged care were 'very serious, and potentially catastrophic'.
'For too long, pharmacists have felt powerless that the system has not supported them in addressing these problems,' he said.
'If adopted, these recommendations would provide real hope that our older and vulnerable Australians will receive safer care.'
Other recommendations
Counsel assisting's recommendations were informed by information presented to the royal commission over the past 2 years, including more than 10,100 submissions, community forums, testimony from expert and direct experience witnesses, roundtables, site visits and a comprehensive research program. 
Other significant recommendations include:
a new Act based on human rights principles

a new planning regime for aged care that provides demand-driven access rather than the current rationed approach

a new and independent process for setting quality standards

a new and enforceable general duty of care on approved providers

mandated staffing ratios in RACFs

compulsory registration of personal care workers

an independent pricing authority that will determine aged care prices appropriate to the provision of high-quality and safe aged care services

an independent Australian Aged Care Commission that will be responsible for administering and regulating the aged care system.
A/Prof Freeman urged the royal commission to adopt the recommendation to establish an aged care workforce planning division and an aged care workforce fund.
'PSA supports a staffing ratio of at least 0.5 FTE pharmacists per 100 residents,' he said.
'This will ensure that pharmacists have the time to properly address medication management issues within the aged care environment.'
The PSA also welcomed the proposed establishment of a dedicated research council to conduct research into effective programs to improve the use of medicines in aged care.
'Up until now, research into aged care has been ad-hoc and small-scale,' A/Prof Freeman said.
'This will provide a better opportunity to develop the evidence base for best practice models of care that will improve medicine safety for older Australians.
'Australians now know just how devastating medicine safety problems are among our aged care residents. They deserve action. Adopting these recommendations will begin to fundamentally shift aged care in a direction that finally makes medicines safer for all.'
 Find a full list of the proposed recommendations by counsel assisting the Royal Commission into Aged Care Quality and Safety here.