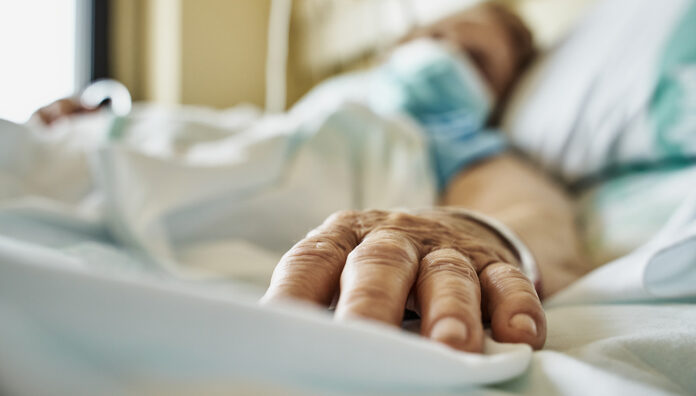 Shortages of staff, medicines and beds coupled with an influx of patients with COVID-19 and changing regulations have left many hospital workers, including pharmacists, overwhelmed.
As Lead Pharmacist in Operations at Calvary Public Hospital Bruce in the ACT, hospital pharmacist Christopher Hidayat MPS is responsible for the day-to-day management and operation of the pharmacy service.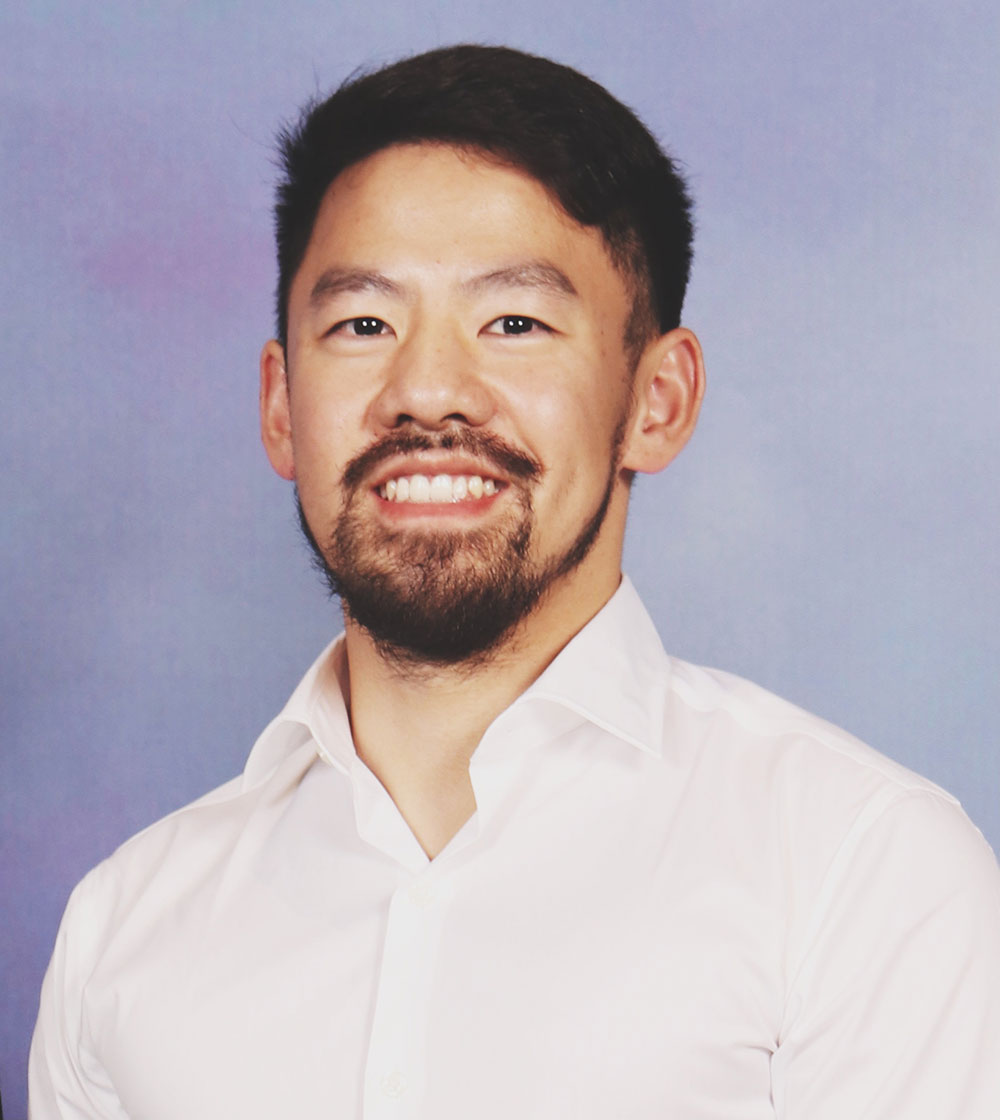 The newly elected PSA ACT Vice President said staffing deficits have had the biggest impact on the hospital's ability to provide continuous service.
'We have had staff members who recently tested positive for COVID-19 and have had to isolate,' he said.
'Sometimes we don't have much leeway or any relief staff, so we have to cull certain clinical services and just cover critical areas.' 
This changes day to day, depending on which area is facing shortages.
'As part of our contingency plan, we have a list of staff who have certain skill sets and we try to see if there's someone who can backfill for [the person] who's away,' Mr Hidayat told Australian Pharmacist.
'Some days we've just been scraping through. Our pharmacy technician workforce has also faced challenges and we've recently had to resort to recalling staff back from leave.'
Keeping staff abreast of testing and isolation requirements has also been a challenge, he said. 
'The rules are constantly changing around what it means to be a close, casual or household contact.
'It gets quite tricky in terms of giving staff advice about whether or not they can come into work when they say, "My kid's sick now" or "My family member tested positive".'
The team has also introduced different ways of working to reduce the risk of transmission between staff and preserve the existing workforce.
'We split our department into teams, which has been challenging, especially when you have a tight-knit department that has a strong sense of camaraderie,' Mr Hidayat said.
COVID-19 impact on medicine supply
Mr Hidayat's role includes managing the supply and procurement of medicines for the hospital.
This has proven challenging during the recent COVID-19 outbreak, with even paracetamol hard to source.
'We were scavenging to get our hands on anything,' he said. 'Just the usual everyday medicines run out because there's such short supply and high demand.'
The approval of new treatments for COVID-19 has also had an impact on the availability of medicines.
'There's a lot of new evidence coming out for COVID-19 treatments and in some cases they're drugs that are already approved to treat other conditions,' Mr Hidayat said.
The hospital has conserved medicines such as tocilizumab to treat patients with COVID-19, which has impacted those who use these medicines for conditions such as autoimmune diseases.
Patients have had to go without their usual treatment, and there is often no simple substitution or direct replacement.
'It has been challenging trying to source alternatives or get prescribers to change therapy,' Mr Hidayat said. 
'For patients, changing therapy is a big decision they have to make.'
Caring for patients with COVID-19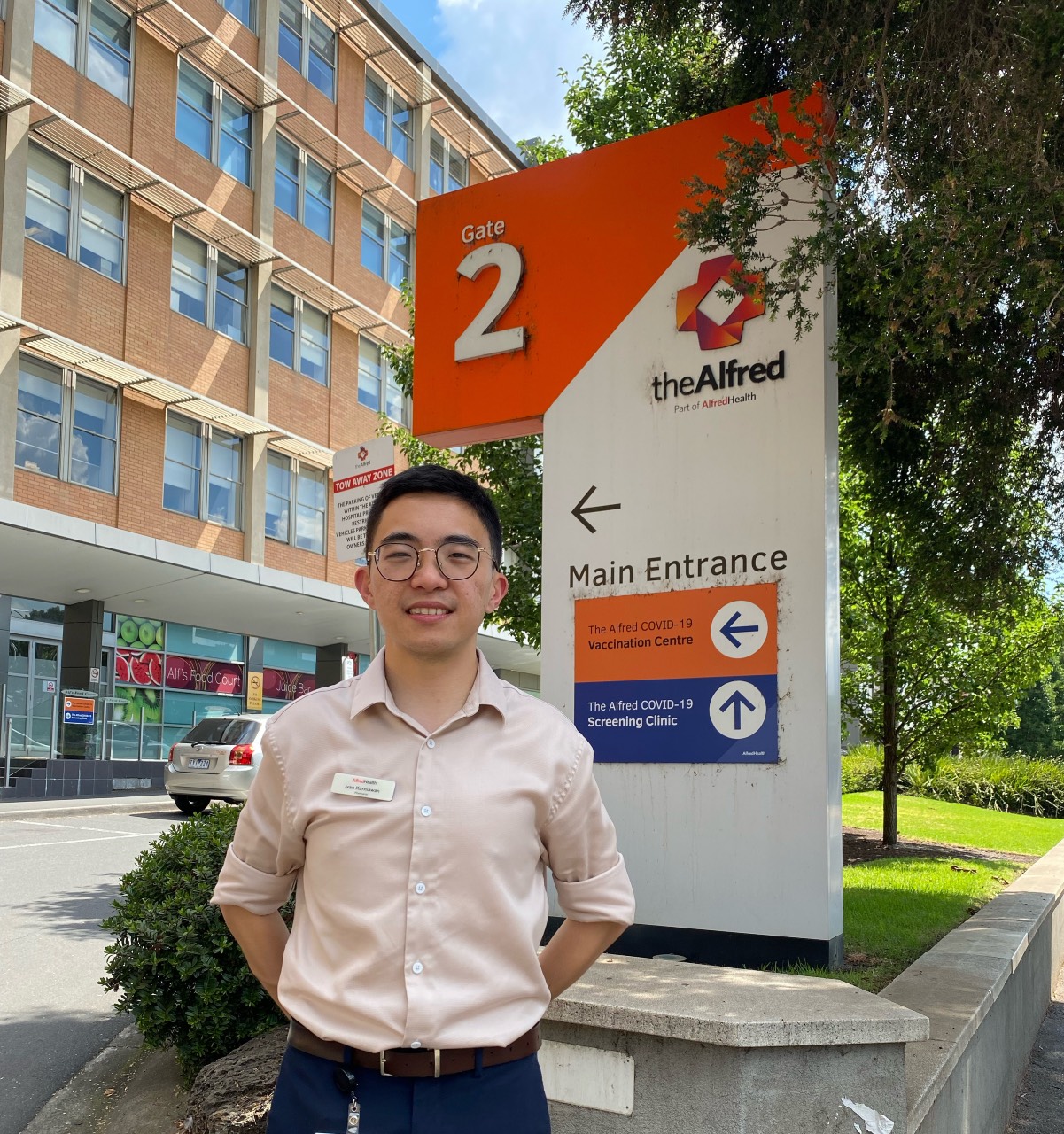 Ivan Kurniawan, a clinical pharmacist at The Alfred Hospital in Melbourne, worked in the intensive care unit (ICU) in the first year of the COVID-19 pandemic as the nation's first critical care advanced training resident pharmacist.
As the largest ICU unit in Australia and the state's tertiary referral centre for trauma, burns and advanced circulatory life support – such as extracorporeal membrane oxygenation (ECMO) – Alfred ICU expanded to more than 60 ICU beds as a response to the pandemic.
In particular, the pandemic saw the unit caring for a record number of COVID-19 patients on ECMO, which comprised around a third of the ICU inpatients.
'We get a lot of COVID-19 transfers from peripheral hospitals when patients deteriorate and require ECMO,' Mr Kurniawan added.
During this time, The Alfred also instituted the nation's first 24/7 pharmacy service for critical care and general medicine patients, where Mr Kurniawan and a team of specialist pharmacists played an intergral role in the care of these patients.
He worked in the evening and overnight shifts to care for critically ill patients in ICU, and was also involved in MET (medical emergency team) calls and code blues as part of the emergency response team throughout the hospital.
One of the challenges Mr Kurniawan came across was in the process of medication reconciliation, especially outside of routine hours, as the pharmacist would often need to liaise with the other centres and carers.
'We need to know what therapy [patients] have had in other hospitals, such as remdesivir or dexamethasone, whether they completed the course, and if there is anything we can optimise on our end,' he said.
'I played an important role in therapeutic drug monitoring of antimicrobials – taking into account pharmacokinetic and pharmacodynamic changes observed in a critical care setting – and ensuring that we appropriately treat the patient.'
Additionally, in line with the Partnered Pharmacist Medication Charting program at the Alfred, Mr Kurniawan collaborated with physicians, and independently charted medicines on patient admission and during daily ward rounds.
Joining medical and nursing colleagues as a MET responder, he attended MET calls for deteriorating patients. Sepsis, respiratory distress and cardiac emergencies were common cases that he came across.
In this role, Mr Kurniawan provided advice on medicine selection and dosing, helped with the charting, procurement and preparation of medicine, and reviewed patient pharmacotherapy holistically to improve their care.
Challenges of working in ICU
One of the many challenges working as an ICU pharmacist is the need to keep up to date with the ever-evolving evidence of COVID-19 therapies and the criteria for starting patients on certain medicines, along with making recommendations to the medical team to optimise overall patient care, Mr Kurniawan said.
From a personal standpoint, Mr Kurniawan said it could be difficult to maintain physical and mental well-being. '[It's] the uncertainty of it all, with the added stress of caring for ICU patients and having to be in full PPE 8 hours a day,' he said.
What helps the team pull through and tackle the challenges is the supportive culture. This includes approachable senior ICU pharmacists and pharmacy executives who help staff with decisions when they are unsure of what approach to take.
'The roster for the overnight service was structured to avoid a huge run of nights in a row,' he said. 'And they are always open to us taking a day of leave if we feel burnt out.'
Despite the increased workload and feeling worn out at times, Mr Kurniawan said 'just seeing patients improving, and working with such supportive teammates made a difference and kept me motivated'.
For pharmacists who find themselves in a similar position, he offered the following advice: 'Don't be afraid to step out of your comfort zone'.
'It will be daunting initially if you are pulled into ICU to care for patients with COVID-19, but just be ready to think outside the box, take this opportunity to showcase what you can do, and ensure you have enough support behind you to fall back on if you require guidance,' Mr Kurniawan said.