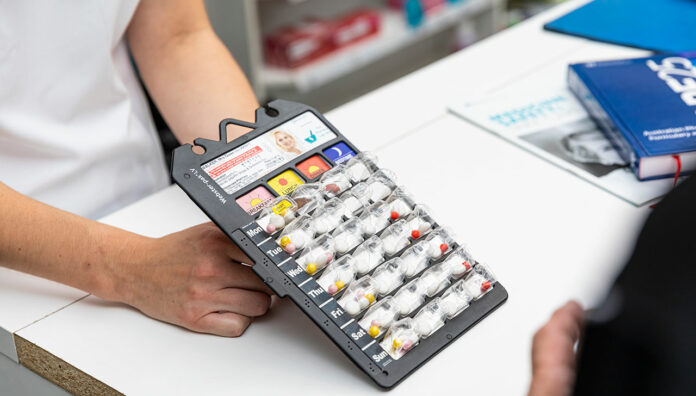 For some, it may be hard to believe; but this month marks 25 years since the start of pharmacist accreditation for medication review in Australia. It was in February 1997 that Australia's first pharmacists were accredited supporting a new funded program to support safer use of medicines in high-care nursing homes.
This was the birth of Residential Medication Management Reviews (RMMRs), with Home Medicine Reviews (HMRs) commencing from 2001.
To some of you, this may seem like only yesterday. Whereas some of our early career accredited pharmacists may not have been born at the time!
On behalf of the profession, I thank all accredited pharmacists, past and present, for the amazing support they have provided to their patients, aged care facilities and other health professional colleagues in the past 25 years.
Through your work, you have improved the health and wellbeing of millions of Australians, and have no doubt also saved many lives at risk from unsafe medicine use.
'PSA continues to support pharmacist accreditation as a vital quality lever for funded medicine management services.'
For the services linked to accreditation, the past 25 years hasn't always been smooth. HMR uptake was low until the introduction of an MBS item for patient referral (2004); an aborted moratorium in 2013 and then caps introduced in 2014 placed some of our most vulnerable patients at risk of harm by restricting them from the expertise of pharmacists provided during a HMR. The caps also saw skilled pharmacists abandon accreditation as their consultant roles became unviable.
I'm pleased to say though, that in recent years, through the leadership of PSA, things are looking brighter, including through increased caps and the introduction of follow-up visits and telehealth announced in 2020. These were hard-fought wins from PSA and seeing the difference they have made to patients makes me very proud.
I'm also proud to reflect on how pharmacist accreditation has paved the way for new clinical roles for pharmacists in Australia, such as general practice pharmacists, aged care pharmacists and pharmacists working in ACCHOs. While not necessarily essential for these roles, I'm confident these roles would not exist without the work and reputation accredited pharmacists have earned over the past 25 years.
As we look to the future, PSA continues to support pharmacist accreditation as a vital quality lever for funded medicine management services. But we need to remove barriers which currently prevent more pharmacists becoming accredited and supporting the growing number of older and at-risk Australians through these services.
This means fighting to remove the service caps; shifting HMRs and RMMRs out of the CPAs and into the Medicare Benefits Schedule; and securing MBS rebates for pharmacists to contribute to interdisciplinary case conferencing for people with chronic health conditions.
It also means streamlining the accreditation process to encourage more pharmacists to take it up.
To help make this a reality – and ensure sure your voice is heard – I encourage all accredited pharmacists, current and prospective, to join the Interdisciplinary Team-Based Care Community of Specialty Interest.