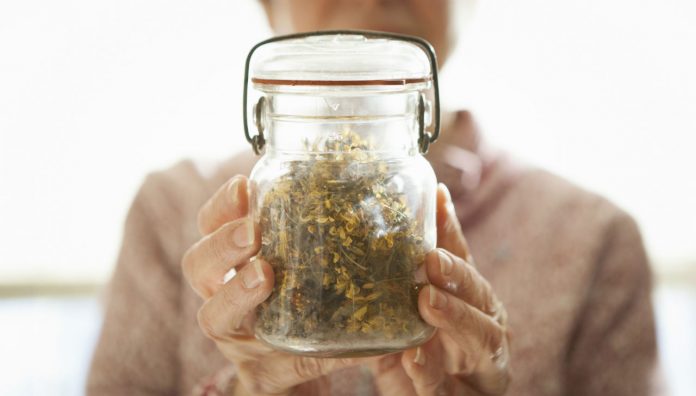 A recent survey by NPS MedicineWise has found that more than 7 million Australians take some form of complementary medicines every day. Fifty-nine per cent of these people were also found to be taking prescription medicines. In response, NPS MedicineWise is calling for increased consumer education about the possible interactions between complementary and prescription medicines. Pharmacists have a role in reminding consumers that complementary medicines should be taken with care, just like all medicines.
In July 2018, NPS MedicineWise surveyed 1,015 adults across Australia about their use of complementary medicines. It revealed that only 20% of Australians never take complementary medicines. In addition, the survey found that about 8 million Australians usually took more than two forms of complementary medicines per week.1
NPS MedicineWise Medical Adviser and general practitioner Dr Jill Thistlethwaite said, 'Complementary medicines may not work well with prescription medicines.' She mentioned that St John's Wort may interact with some prescribed epilepsy, anticoagulant, and antidepressant medicines increasing the risk of side effects.1
Complementary medicines are listed with the Therapeutic Goods Administration (marked AUST L), but they are not registered (AUST R), indicating that although they are tested for safety and quality, their efficacy is not assessed. NPS MedicineWise Medical Advisor Dr Jeannie Yoo stressed the need for open communication between pharmacists and their consumers. She told Australian Pharmacist, 'Complementary medicines are certainly a part of daily life or a weekly routine for many people, so all of us as healthcare professionals, whether we're GPs or pharmacists, need to create an environment where our patients can feel comfortable to talk about the full range of medicines that they're taking, and not to feel like their health professional will judge them. From there, we are able to guide that person to access reliable sources of information to make sure that they're not going to come to any harm from taking that medicine.'
Dr Yoo also urged pharmacists to assist consumers who are interested in taking complementary medicines and help them reflect on what kind of benefits they are seeking. 'It's really weighing up the evidence of the benefit against what the potential downsides might be, and helping the consumer make the right and safe choice,' she said.  
NPS MedicineWise states that the efficacy of some complementary medicines have been tested in good quality scientific trials, but noted that most have not. Complementary medicines undergo less testing than prescription and other medicines available in pharmacies, before they are sold in Australia. Therefore, less is known about their effectiveness, and potential for side effects and interactions.2
One of the six recommendations released for pharmacists by Choosing Wisely, in partnership with PSA, encourages pharmacists to provide consumers with clear information about the safety of and evidence for complementary medicines. Pharmacists are advised to only recommend complementary medicines if there is credible evidence of efficacy and the benefit of use outweighs the risk.3
References:
NPS MedicineWise. Complementary medicines – reveal all to your pharmacist to stay safe. 2018. At: www.nps.org.au/media/complementary-medicines-reveal-all-to-your-pharmacist-to-stay-safe

NPS MedicineWise. Consumer information: Complementary medicines explained. 2016. At:

https://nps.org.au/medical-info/consumer-info/complementary-medicines-explained?c=what-are-complementary-medicines-248433bc

Choosing Wisely Australia. Pharmaceutical Society of Australia: tests, treatments and procedures consumers and clinicians should question. 2018. At:

www.choosingwisely.org.au/recommendations/pharmaceutical-society-of-australia