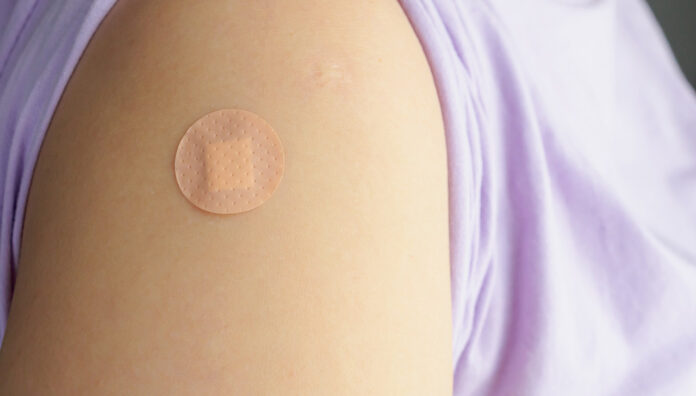 From Working with Children Checks to the presence of guardians, Australian Pharmacist explains how to provide safe and appropriate services to children.
Pharmacist scope of practice continues to expand, meaning more patients – including minors – are seeking vaccination and other services from pharmacists. But have you considered if you are legally equipped to provide an increased scope of services to children?
Here are the things pharmacists need to know to provide safe and appropriate services to children.
Do I need a Working with Children Check (WWCC)?
As an advisor at PSA's Pharmacist to Pharmacist Advice Line, this is one of the most common questions PSA New South Wales State Manager Amanda Fairjones encounters.
'In most states and territories, it's not specifically required for community pharmacists,' she explained. For example, in NSW,  a health practitioner in private practice is exempt from holding a WWCC if the provision of services by the practitioner does not ordinarily involve treatment of children without one or more other adults present. Other jurisdictions where a WWCC is not required for community pharmacists include Tasmania, Victoria, Western Australia, Queensland and the Australian Capital Territory.
However, if you're a pharmacist in South Australia who engages in 'child-related work' including providing health services such as vaccinations, a WWCC is required, said PSA SA/NT State Manager Helen Stone.

'If you are working with children under 18, you must have a current WWCC, which is valid for 5 years,' she added.
While all employers such as pharmacy owners must ensure their staff have an up-to-date WWCC, the legislation extends to proprietors also.
'For example, if you're an interstate pharmacy owner who owns pharmacies in SA and your pharmacists work with children – both you and your employees must have a WWCC,' said Ms Stone.
Those who frequent SA for work, such as locums who cross the border from neighbouring states, must also comply – albeit under certain conditions.
'If you're just coming to locum for 6 days, then you're fine,' she said. 'But if you're [working in SA] 7 days a year, you need a valid WWCC,' she said.
Another jurisdiction that requires a WWCC is the Northern Territory, where it is known as an 'Ochre Card'. This clearance is valid for 2 years, and those who don't comply face a hefty fine of up to $76,500.
While a WWCC might not be legislated in your jurisdiction, there is one more situation where a similar requirement may still apply, said Ms Fairjones.
'It could be a requirement of your workplace,' she said. 'While not legislated, you would need to comply with the requirements of employment if you wanted to work there.'
Should a guardian be in the consultation room when vaccinating a minor?
In most cases, a parent or guardian will accompany a minor as a support person during a vaccination event. 
Beyond this, as a general safeguarding measure it is prudent for a guardian to be present when providing health services to children in an enclosed room.
However, as the most accessible healthcare professionals, pharmacists will often be the first port of call for health advice.
'I don't think pharmacists would ever turn a child away. But it's about considering what [happens] next to ensure they're safe and can access appropriate services,' said Ms Stone.
While it's recommended for minors to have a guardian present to support both the child and the pharmacist, there are still some grey areas – and longstanding approaches to supplying non-prescription medicines provides some guidance.
'If they're asking for [emergency contraception] for instance, legislation supports the provision of treatment to mature minors,' said Ms Fairjones.
Is a medical chaperone necessary?
Medical chaperones can be used in health care where intimate examination or personal care is required. A medical chaperone is an independent party, usually a member of clinical staff, who observes the conduct of a procedure. 
Medical chaperones are often required for procedures involving pelvic genitalia, although some patients and/or guardians may consider other parts of the body as intimate. In some health services the use of medical chaperones are mandatory in these circumstances for patients who are minors or vulnerable.
However, administration of intramuscular medicines generally does not involve areas of the body considered intimate and therefore a medical chaperone in the administration of vaccines are not routinely required unless specifically requested by the patient, their guardian(s), or administering healthcare professional.