Ahead of #ThankYourPharmacistDay2023 tomorrow (Thursday 16 March), pharmacists and patients discuss the many ways they help the community and why it's vital to practise to top of scope.
As a consultant and GP pharmacist, Brooke Shelly MPS, based in the regional Victorian town of Mildura, offers a holistic healthcare service to patients.
'I love the time I can afford patients as a consultant pharmacist, [however], the wrap-around care I can deliver by also solving problems collaboratively in GP practice is what I love most about my dual role,' she said.  
This is how Ms Shelly approaches care for Jakob Richards – a 22-year-old non-verbal patient with cerebral palsy and quadriplegic spasticity.
Jakob was initially referred to Ms Shelly for a Home Medicines Review (HMR) after he was discharged from the Young Adult Complex Service in Melbourne to a local GP.
Having only minor involvement throughout the years in Jakob's care, the GP was at a loss about how to address his polypharmacy.
According to Jakob's mother Tae Richards, Jakob is on 13 medicines, with some prescribed for over 20 years. This includes chloral hydrate – which sets the family back a significant amount in expenses. 
'We spend $150 a month just on medications alone,' she said. 'As time has gone on, my husband and I were thinking that something isn't working. 'He's on a muscle relaxant [but] he's still as stiff as a board, he's on sleeping medicines and he doesn't sleep.'
The impact of optimising medicines and shared care
With complex medical cases like Jakob's, medical teams may place higher significance on other pieces of the puzzle, said Ms Shelly.
However, starting from the ground up by identifying issues such as constipation and sleep can be life changing for patients living with disabilities. 
As a consultant pharmacist and GP pharmacist, Ms Shelly was able to complete the HMR process and start a shared care model, allowing her to sit in on each of Jakob's GP appointments to work through problems as they arose. 
'I was able to formulate a plan with the patient's GP that has seen the reduction in the use of expensive and complex drugs,' she said.
As Jakob is weaned off chloral hydrate and melatonin is slowly introduced, having Brooke on hand for ongoing care has made life significantly easier for the Richards family, who often wait up to 6 weeks for a script renewal as Mildura battles an ongoing GP access crisis.
'I didn't know how much I could [increase melatonin], and how quickly I had to decrease chloral hydrate, so I was able to ask Brooke who said "you have to decrease it extremely slowly",' said Ms Richards.
The impact so far has been profound. 'For the first time in 22 years, we're having better sleep,' she said. 'We're a single income family, so Brooke has also been able to make sure it's cost effective for us.'
More can be done
While Ms Richards was 'mind blown' that the government provides funding for pharmacists to perform in-depth services such as HMR's, she was equally surprised that such an essential service could not be accessed on an ongoing basis through the National Disability Insurance Scheme funding model. 
To provide the best possible care to patients like Jakob, pharmacists should be able to work to top of scope, including allowing GP pharmacists to collaboratively prescribe, Ms Shelly believes. 
'When Jakob is stable, it's a much better use of my time and skills to continue or alter therapy as per the goals the GP, patient and I have set, and refer back to the prescriber when health circumstances change or if there is a need for diagnostic expertise,' she said.
Providing funding for pharmacy services would also take the pressure off GPs, said Ms Richards.
'Waitlists would decrease because you'd be able to get an appointment with the likes of Brooke for a simple script,' she said. 'That would free up GP's appointment times for other things.'
Looking forward, Ms Richards plans to continue working with Brooke to optimise Jakob's medicines.
'It will be a slow process, but I'm happy to take the time to do what we need to do,' she said.
Showing up for patients every day
Deborah Hawthorne MPS is now an Adjunct Senior Lecturer at the University of Western Australia, and a consultant and GP pharmacist in Wangaratta, Victoria. But one of the most impactful moments of her career occurred when she managed a community pharmacy back in 2015.
'I was out in the shopfront helping a gentleman find a band-aid, and upon asking more about the wound, I found out it was on his foot, was taking a long time to heal and that he wasn't sure what he was doing wrong,' she said.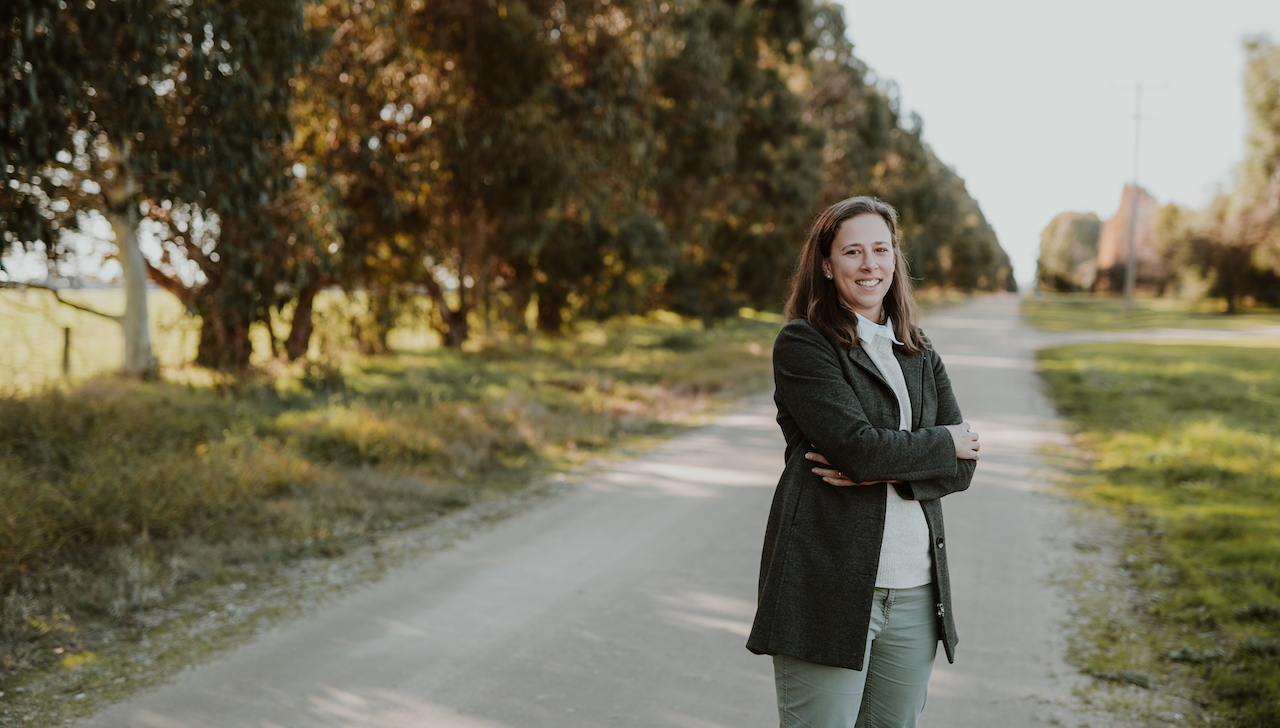 Wanting some more background information, Ms Hawthorne asked the patient if he was feeling well or if he had experienced any other recent health changes.
'He mentioned he was constantly thirsty and urinating frequently at night,' she said.
After factoring in that the patient was in his late 40s and appeared to have a large Body Mass Index, alarm bells rang for Ms Hawthorne.
'After explaining my concerns of potential diabetes, he went around the corner to get a doctor's appointment for the following day,' she said. 'He then returned later in the week to thank me profusely as he was diagnosed with type 2 diabetes.' 
Reflecting on this experience, Ms Hawthorne thinks many pharmacists underestimate the positive impact they have on patients' lives every day. However, she has decided to not let the encounter be in vain.
'Almost 10 years later, I am now endeavouring to become a Credentialled Diabetes Educator to take the support of my patients to the next level,' she added.
However, with new roles emerging and scope of practice changing there is definitely room to grow, Ms Hawthorne thinks.

'To ensure these changes remain sustainable, we need to let go of the administrative tasks and not undersell our value in the greater healthcare environment,' she said. 
'Effective interprofessional communication with our fellow pharmacists and interprofessional interactions with the larger healthcare teams needs to continually be a high-priority task to best support our colleagues and all of our patients.'

But now, on this #ThankYourPharmacistDay Ms Hawthorne said it's important to recognise those who have helped pharmacists become who they are today.
'From the pharmacists in my first community pharmacy job that instilled in me a love of patient care, the pharmacists who trusted me to run their community pharmacy, the pharmacist researchers who believed I could contribute to their teams, to the trailblazers forging the way for pharmacists everywhere – thank you from the bottom of my heart.'
Want to get involved in #ThankYourPharmacistDay2023? Share your stories on social media and take the opportunity to have your voice heard by decision makers by urging them to allow pharmacists to practise to our top of scope. Read more about Thank Your Pharmacist Day and access resources here.