While Depinder Chhibber MPS explores her passion for cooking on the current season of MasterChef, she remains a pharmacist at heart.
Cooking was a big part of Depinder Chhibber's life growing up, as was pharmacy.
Born in India and raised in Newcastle, about 2 hours north of Sydney, Ms Chhibber started working in a pharmacy part-time when she was 16. 
'My dad, who was the pharmacist in charge, asked me if I wanted to work for him and I said, "yeah sure",' she told Australian Pharmacist. 'I've stuck around the pharmacy realm of things ever since.'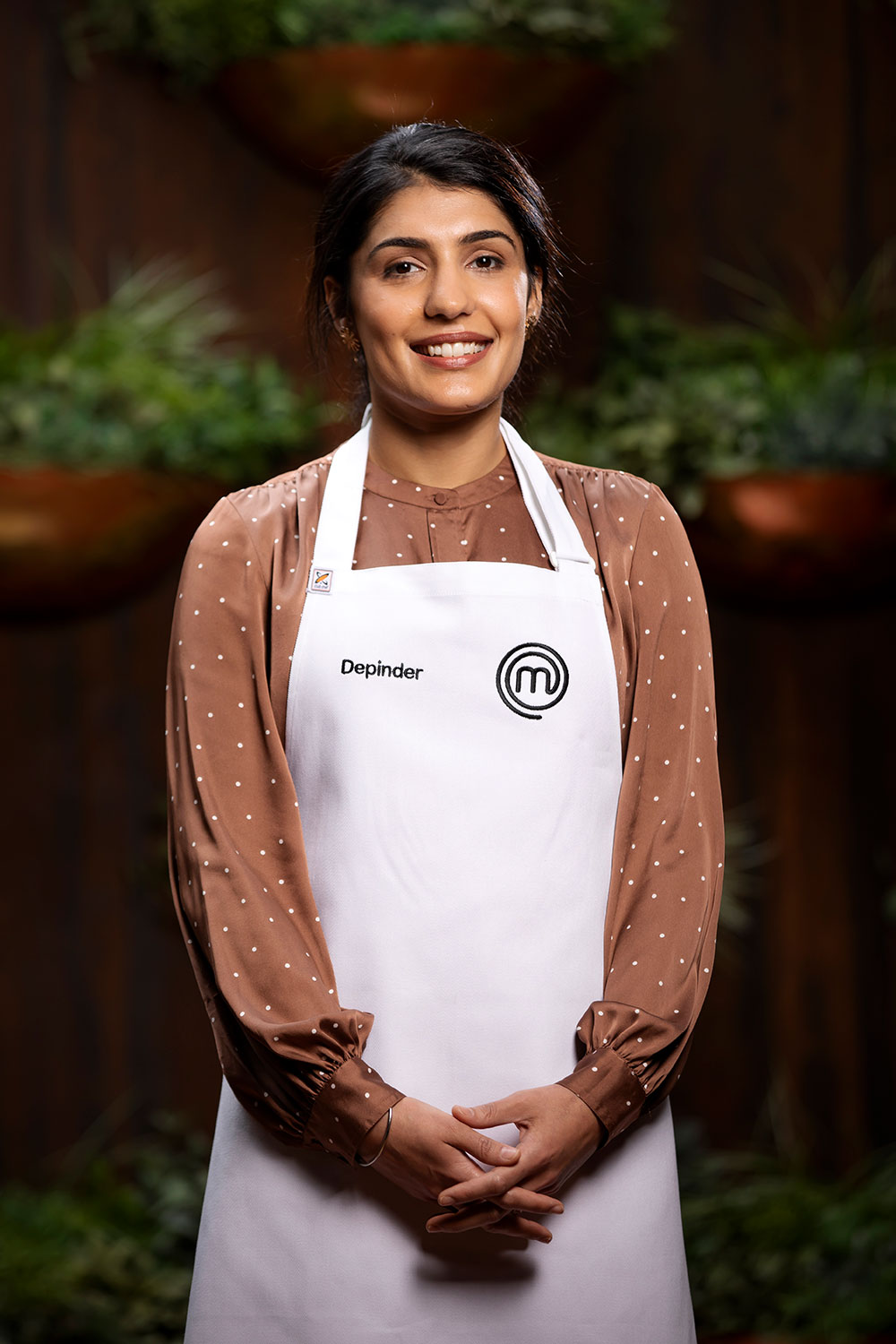 After graduating from the University of Sydney, Ms Chhibber began her career as a community pharmacist. She then transitioned to industry – most recently in medical affairs at a pharmaceutical company – while continuing to work as a locum.
Cooking Indian food at home was a family tradition, with Ms Chhibber turning to baking 8 years ago as a creative outlet after a busy day in the pharmacy.
'I would come home from work and spend my entire weekend baking because I just loved it so much,' she said. 'And then it kind of solidified as time went on.'
Ms Chhibber was as surprised as anyone when she was selected to appear on the 13th season of MasterChef.
'I honestly wasn't sure how I would go, because I'm not professionally trained,' she said.
But the self-described 'true-blooded' pharmacist has a secret weapon in the form of the skills she's honed over the years working as a healthcare professional. 
A strong foundation
In Ms Chhibber's view, there are a lot of similarities between cooking and pharmacy practice.
The research prowess Ms Chhibber developed as a pharmacist has continued to lend her a helping hand in the kitchen.
'The moment you stop thinking or learning, that's the end of it – and that's with food and pharmacy both.'
When she's not catching up on her CPD, reading Australian Pharmacist or poring over COVID-19 vaccine research, she's delving into culinary literature, food magazines or cooking documentaries – always looking for new recipes to try.
'I'm a massive nerd, that's just my personality,' Ms Chhibber said.
'I've always been a reader, which has helped me a lot when it comes to food as well.' 
Endless curiosity and learning is also par for the course in both professions.
'The moment you stop thinking or learning, that's the end of it – and that's with food and pharmacy both,' Ms Chhibber told AP.
'There's so much to know – constant advances, new techniques, new drugs – it's just so similar.'
Pressure cooker
MasterChef contestants are forced to think on their feet. In last week's 'mystery box' challenge, for example (episode 8), Ms Chhibber took bombe alaska to new extremes by whipping up some wasabi ice cream. 
But working in such a high-pressure environment comes naturally for someone used to a pharmacy setting, Ms Chhibber said.
'You have to have thick skin,' she said. 'You're working for bosses, pharmacy owners, and the general public, and they're going to tell you how it is.'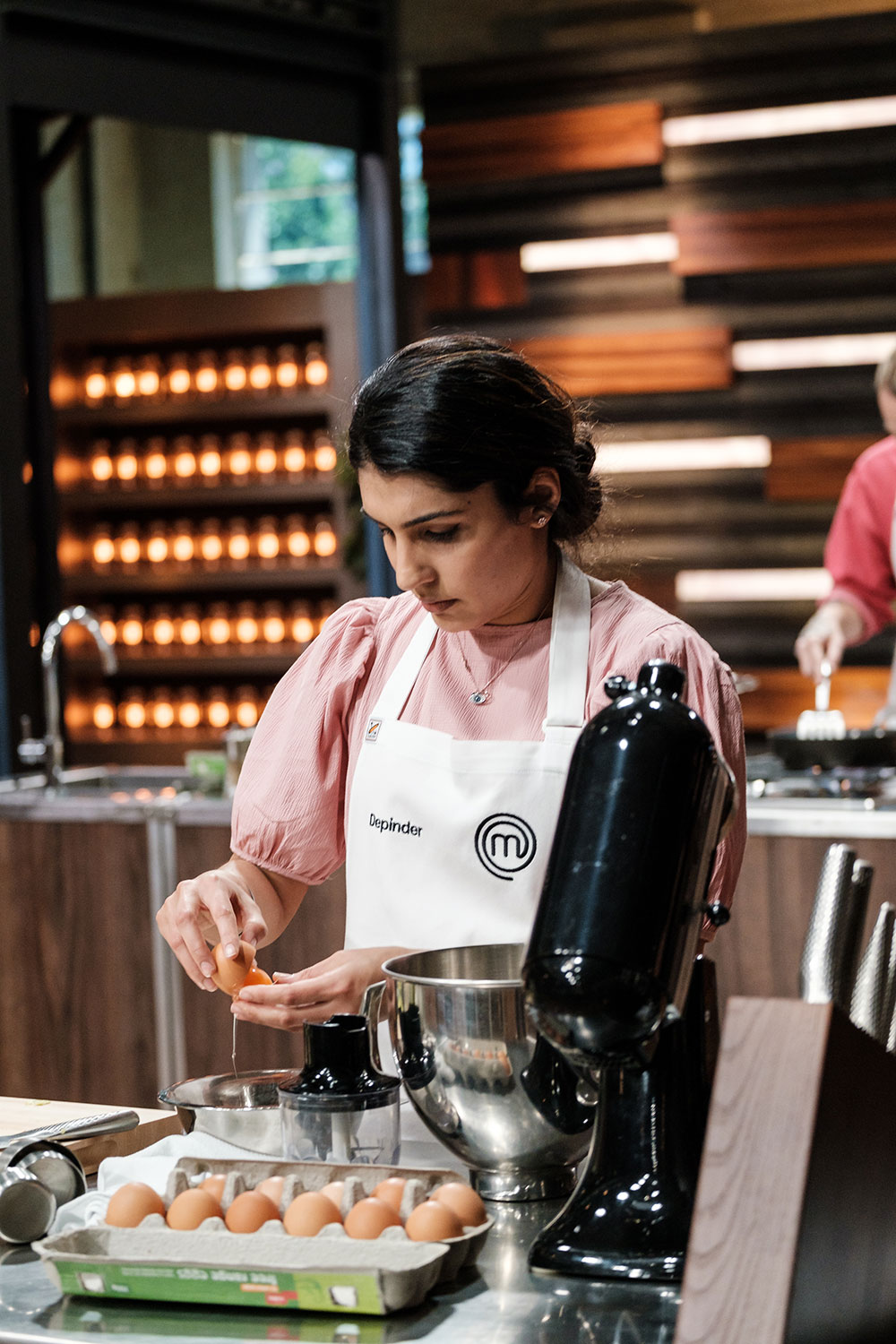 Being methodical and paying attention to detail are also essential to success on the show, which following the procedures of pharmacy practice has prepared her for.
'On MasterChef, we have pressure tests. If you miss one step, that's the end of it,' she said.
'Kind of like if you were dispensing a script and you forgot an important step.'
Ms Chhibber's experience as a locum pharmacist has prepared her to quickly adapt to different environments and new challenges.
'You're always working for someone different, and every owner has their own way of doing things,' she said. 
'That helped me to understand the people I was competing with and the challenges that come on MasterChef –  you have to be able to work under that time pressure and adapt to different things.'
Multitasking and agility are other skills Ms Chhibber draws on in the MasterChef kitchen from her community pharmacy years.
'A pharmacist can move so fast, do so many things at the same time, and get them all right. There's very few professions that allow you to do that,' she said.
Letting off steam
Despite the demands of competing on such a high-profile show, Ms Chhibber continues to see cooking as a way to neutralise the stress that can build up while working as a pharmacist.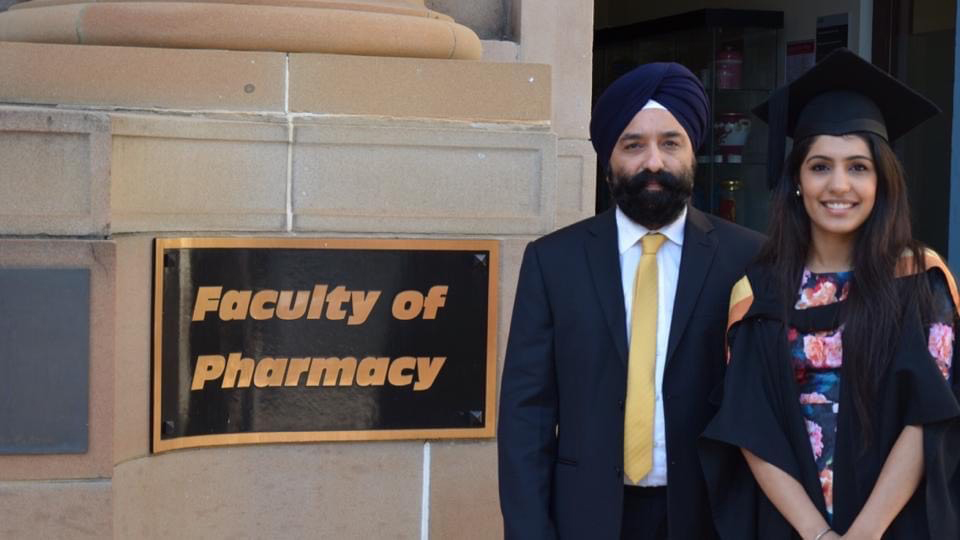 'I think it's really important to give your mind a break; I call it a reset,' she said. 
'When you're working for other people and with other people, there's always conflict. And when you're working for patients, either you satisfy them or you don't, and they will let you know.'
Maintaining a positive headspace is key, she said, which is something she achieves by simply cooking a meal for her family after work. 
'It helps me to forget about work for a couple of hours, so when I go in again the next morning, I feel refreshed and good about myself because I've just done something I love,' she said.