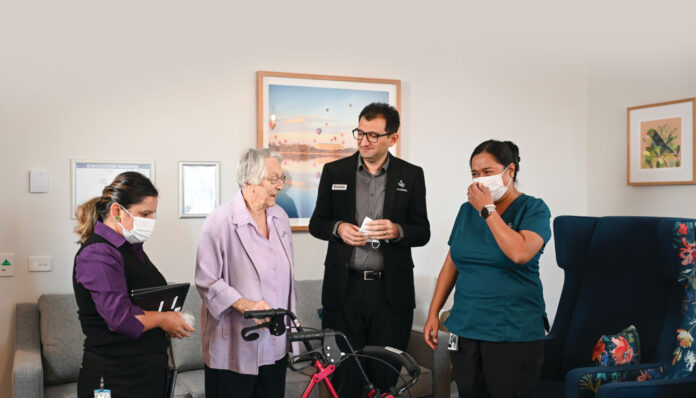 Pharmacists in aged care facilities are optimising medicines management – and changing the lives of residents
Pharmacists will soon be employed on site in government-funded residential aged care facilities (RACFs) across Australia.
While specific details of the program are yet to be determined, what is clear is that on site pharmacists have the potential to dramatically improve the lives of residents by reducing medicine-related harms.
The recent Pharmacists in Residential Aged Care Facilities (PiRACF) study, during which pharmacists were employed in 15 RACFs in the Australian Capital Territory for 12 months, assessed the effectiveness of the on-site model by integrating pharmacists into care teams where they undertook a range of medicine management activities, including medication reviews, education, vaccinations and medication-round optimisation.
'The PiRACF study found that the on-site pharmacist model reduced inappropriate medication use and had benefits for RACFs, including saving staff costs,' study authors reported.1 Outcomes included a reduction in potentially inappropriate medication (PIM) prescribing, with the likelihood of a resident being prescribed one or more PIMs in RACFs with an on-site pharmacist half that of those without a pharmacist on site. The study also showed 'a reduction in the dose of antipsychotic prescribed for residents (measured by chlorpromazine equivalent daily dose), and a reduction in residents' mean anticholinergic burden score in the intervention group compared to control'.1
While phase 1 assessed the onsite model's effectiveness, phase 2 of the study looked at implementation, including training and support, pharmacist activities and impacts on psychotropic medicine use. It found 'a statistically significant reduction in the proportion of residents using psychotropic medicines' (from 25.6% to 16.6%), 'consistent with the study hypothesis that on-site pharmacists reduce inappropriate psychotropic medicine use and improve quality of medication management'.1 The PiRACF study findings will help shape the implementation of the on-site pharmacist model, providing policymakers with an evidence base on the effectiveness of pharmacists in aged care to improve medicine management and reduce medicine-related harm.
AP spoke to three pharmacists who were part of the PiRACF study on aspects of their current roles.
Case 1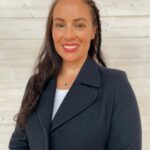 Individual patient interaction
Mrs A, a 79-year-old resident weighing 46 kilograms, has a history of severe dementia, orthostatic hypotension, chronic kidney disease, ischaemic heart disease, hearing impairment, Grave's disease and severe glaucoma. Legally blind, she lives in a dementia-specific unit.
Usually, Mrs A, who has dementia, is pleasant, walks herself to the toilet and dining room (with staff direction), and interacts with staff and other residents. But her behaviour changed over a 3-day period. She did not respond to staff, had reduced food and fluid intake, decreased mobility, multiple falls, periodically cried and had a new tremor.
Mrs A had opened her bowels 2 days before staff mentioned the change, did not have a history of pain and was not taking analgesics.
She had been commenced on baclofen 10 mg 1 twice a day 3 days prior for a hand contracture that was high risk for ulcer formation. I reviewed her medicines and recommended to the GP that the baclofen be either ceased or reduced to 2.5 mg twice a day as she was at higher risk of adverse effects due to her age. I also recommended cessation of ezetimibe, rosuvastatin, aspirin and rabeprazole. Before the GP responded, Mrs A had a fall with a head injury, and was taken to hospital where she was found to have a UTI and faecal loading.
Both were treated, and she returned to the facility 2 days later on antibiotics, aperients and analgesics. The confusion and mobility problems continued, however, and the GP agreed to cease the baclofen (along with ezetimibe, rosuvastatin and aspirin).
I followed up again 2 days later and noted Mrs A had not had a fall since the baclofen was ceased, had increased food and fluid intake, and was using her walker again. The baclofen may have contributed to the reduced food and fluid intake, constipation, orthostatic hypotension, confusion and tremor, and may have caused urinary retention leading to UTI.
Mrs A has now ceased antibiotics, opens her bowels regularly, had her aperients reduced to 'when required', and is weaning off the analgesics. 
It is very rewarding to know that a small intervention by a pharmacist can have such a huge impact on the health of a resident and can help stop a cascade of consequences.
Case 2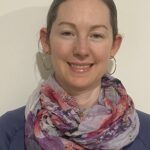 Clinical Governance
As an on-site pharmacist in an RACF, I am part of the team contributing to clinical governance. 
Clinical governance is 'the set of relationships and responsibilities established by a health service organisation between its state or territory department of health, governing body, executive, workforce, patient and other stakeholders to ensure good clinical outcomes.'2
This helps to ensure there is a system in place to provide high-quality care to the residents with the goal to continuously improve services. 
My role mostly involves reviewing residents' medications and looking for ways to improve the overall quality use of medicines within the RACF. The Australian Safety and Quality Commission in aged care has quality indicators the RACF must report on.
Pharmacists can help with the most relevant indicator: medication management, which includes polypharmacy and antipsychotics. 
Polypharmacy is where nine or more medications are prescribed to an aged care resident, which can put residents at a higher risk of adverse effects, cognitive decline and hospitalisation.3
The other indicator to which I can contribute is reducing the risk of falls, especially those medicine-related.
I was also involved in contributing to the Medication Advisory Committee (MAC) meetings and helping to improving antimicrobial stewardship. 
The supply pharmacy gives us a monthly report on polypharmacy, S8 use, psychotropics and antimicrobials. I base my audits on these reports as they identify residents that may be at greater risk of a medicine mishap or experience anticholinergic adverse effects or medication-related falls etc.
As part of trying to reduce polypharmacy and medicine-related incidences, I completed an anticholinergic and sedative use audit for the RACF. 
Once finished I conducted a medication review for the residents and recommended the reduction of doses (where appropriate) of any medicines that may contribute to adverse effects.
On top of this, I've conducted polypharmacy audits to identify affected residents and recommend deprescribing where appropriate. 
This may include deprescribing proton pump inhibitors, statins, antihypertensives (especially in the frail elderly) etc, which may also contribute to reducing the risk of falls.
I keep track of any quantitative improvements (such as a reduced number of residents on antipsychotics or experiencing polypharmacy) every month by using the supply pharmacy reports provided.
Pharmacists can greatly contribute to the quality of care in RACFs by being involved in the clinical governance team and helping to improve the quality use of medicines.
Case 3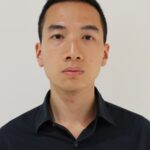 Education
Nurses may be unaware of any interactions present between PRN and regular medicines, and whether these interactions mean medicines should be withheld.
I realised this after an 88-year-old man, resident in the facility for 3 months, had been prescribed
Targin (oxycodone/naloxone MR) at 8 am and 8 pm for neuropathic pain. He also took oxycodone IR when required. At 4 am he experienced a flare-up and took an oxycodone IR tablet. Staff were concerned it would be too early to supply the regular Targin at 8 am, after only 4 hours had passed from the PRN dose. I informed colleagues that while Targin can usually last for 12 hours, the analgesic effect sometimes wears off in the last few hours. While the PRN IR tablet can carry through any flare-up in the last 3–4 hours, the Targin is safe to give as usual.
Having a pharmacist on site reduces the likelihood of delayed intervention. The situation also created an education opportunity on how to use PRN medicines safely and effectively. I gave two face-to-face presentations to staff teams; on the use of opioids and medicine overdose. Staff members were able to ask questions based on day-to-day practice and now they feel more equipped to handle similar situations.
The pandemic also increased staff turnover, which has led to an increased need for medication training. During medication rounds, I walk with new staff members, and demonstrate the correct way to use each type of inhaler – as well as how to administer each dosage form step by step with creams, patches, eyedrops, eardrops and nasal sprays. I walk through the whole round each time to ensure new staff members have opportunities to practice and ask for advice.
There's a large range of medicine administration knowledge I go through with new staff. These include:
Eyedrops – keep a 5-minute gap between two eyedrops, for optimal absorption and be aware of the 28-day expiry once opened, vital for preventing eye infection
Nasal sprays – commonly missed points are not clearing the nose before administration and not tilting the head correctly, with the medicine going straight to the back of the throat, resulting in suboptimal absorption and a bitter taste 
Powders – explain how to use each powder (e.g. how much fluid to add, can it be added to juices, etc)
Administering S8s  – as a witness, how to verify nurse colleagues' work, and document it accurately in the Dangerous Drugs (DD) Book. 
Familiar with the online medication chart and administration system (Bestmed), I show new staff on every round how to locate important information, such as how a resident wants his/her medicines administered (e.g. crushed/not crushed; needing prompting or not; guiding to the mouth/put the tablets in the hands/ provide the whole medicine cup). This is essential knowledge for staff who may not face the same residents every day, and need to find the administration instructions very efficiently.
Handling cytotoxic and hazardous medications is another major topic for educating staff, because mishandling can cause harm to staff, visitors and residents. 
Learn more about the role of on-site pharmacists in aged care facilities at PSA's Diving deep into Aged Care session on 29 July.
References
Kosari S, Naunton M, Koerner J, et al. Pharmacists in residential aged care facilities (PiRACF) study – final evaluation report. 2022. University of Canberra

Australian Commission on Safety and Quality in Healthcare. Clinical governance. At:

www.safetyandquality.gov.au/our-work/clinical-governance

Australian Government Department of Health. National aged care quality indicator program. (QI program). Manual 2.0 – part A – Final draft. At:

www.health.gov.au/sites/default/files/documents/2021/04/national-aged-care-mandatory-quality-indicator-program-manual-national-aged-care-mandatory-quality-indicator-program-manual-2-0-part-a-final-draft.pdf