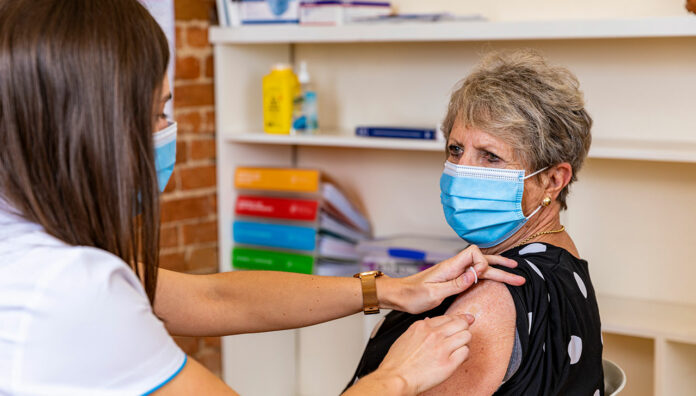 Community pharmacists will not deliver COVID-19 vaccinations until at least June, with the country's overall vaccination rollout behind schedule due to supply issues.
They were expected to join the vaccination effort in May, when groups including people aged over 50 become eligible to receive the vaccine. 
However, with the number of vaccinations delivered behind schedule, the mass rollout in pharmacies has been delayed.
The Federal Government had aimed to deliver 4 million vaccinations by April. To the end of Easter 841,885 vaccinations had been given across the country.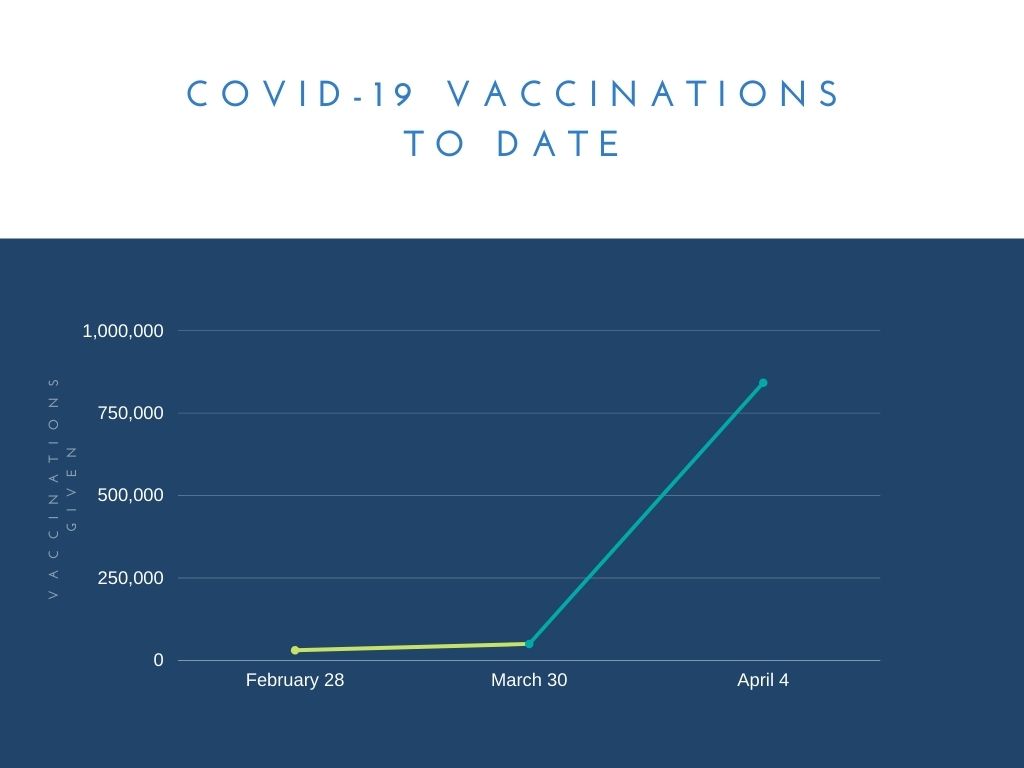 Prime Minister Scott Morrison said 'a supply problem' had impacted the vaccine rollout, including 3.1 million vaccine doses that were not delivered.
'There were over 3 million doses from overseas that were contracted that never came,' he said. 
'And that's obviously resulted in an inability to get 3 million other doses out and distributed through the network.'
Mr Morrison denied the pharmacy rollout had been pushed back, saying the government was 'always working to mid-year'.
'It was never ever the plan that pharmacists would be involved in the vaccination program at this point,' he told reporters yesterday.
'There has always been the plan to involve them at a later point with the more general population, and that is still the plan.
'I welcome their enthusiasm and willingness to want to be involved in this, and when we reach that stage where they were to be involved then they'll be involved,' he added.
EOI update
Pharmacists were expected to know the outcome of their Expression of Interest to administer COVID-19 vaccinations by March. 
All submissions have been through a 'robust initial assessment process', according to the Pharmacy Programs Administrator (PPA), with 'the need for further clarification of the responses provided by a significant number of pharmacies'.
These clarifications relate to Australian Technical Advisory Group of Immunisation site requirements. 
'It is anticipated this further clarification process will be completed in April 2021,' the PPA website states.
'Following the completion of the clarification process, final assessment activities will be undertaken from May 2021.'
Pharmacies will be notified of the outcome of their EOI 'well ahead of the commencement of Phase 2a', according to the PPA. Suitable pharmacies will come online in stages, based on readiness, vaccine availability, ability to reach priority populations and geographic considerations. 
This means some pharmacies will be part of Phase 2a, while others may begin in later phases of the rollout.
Increasing vaccination effort
By the end of the week there will be more than 3,000 vaccination sites across the country, with the aim of 4,000 centres by the end of April, Australia's acting Chief Medical Officer Professor Michael Kidd said yesterday.
This morning the New South Wales (NSW) Government announced it will open a 'mass vaccination hub' capable of administering 30,000 doses a week in Homebush in Sydney's west. A further 30,000 doses will be delivered via 100 state-run vaccination clinics.
'NSW doesn't want to see further delays and that's why we are stepping up to support the Commonwealth,' Premier Gladys Berejiklian said.
However, she stressed the state's ability to deliver 60,000 doses per week was dependent on the federal government supplying the vaccine.
The Melbourne-based CSL plant has so far produced 2.5 million doses of the AstraZeneca vaccine. These doses are batch checked by the Therapeutic Goods Administration and then delivered to general practices, Commonwealth-funded GP-led respiratory clinics, and Aboriginal health services.
While CSL is releasing batches sometimes more than twice a week, the process 'takes time' Secretary of the Department of Health Professor Brendan Murphy said.
'However, [CSL] are absolutely clear that in coming weeks, they are committed to regularly achieve over a million doses a week,' he said.
Speaking on Monday morning, Federal Minister for Health Greg Hunt said local production was important for the country's vaccination effort.
'It's supply that determines the rollout,' he said. 'As the supply has increased with the sovereign vaccine manufacturing, so has the rollout.
'Our targets are very simple. We want to see all Australians who wish to be vaccinated given a first dose by the end of October.'
Meanwhile, speaking this morning, Professor Kidd said there had been concern about a blood-clotting disorder linked to the AstraZeneca vaccine, but 'it is really important to put this in perspective'.
'At the moment, it looks like the risk of these very serious side effects is one to two per million people receiving the vaccine,' he said.
'The risk of dying from COVID-19 is one to two per hundred, if we get another serious outbreak.'
Officials had been working over the Easter break, he said, speaking to overseas regulators considering a proposal to restrict the use of Oxford-AstraZeneca vaccine in younger people over concerns about rare blood clots.
We will be meeting with the regulators in the UK over the next 24 hours to discuss what definitive decision they actually make. And, as I said, the Australian Technical Advisory Group on Immunisation is going to be meeting again tomorrow to review the advice for Australia,' Professor Kidd said.