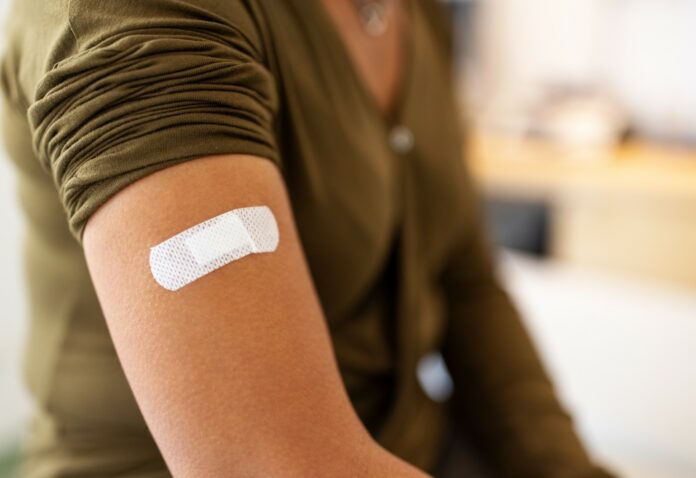 With the beginning of the COVID-19 vaccine rollout this week, here's what pharmacist vaccinators need to do now to ensure both their staff and practice are prepared for delivery.
Community pharmacists will be able to administer the COVID-19 vaccine to patients in the 2a priority group. For accredited pharmacists who submitted an expression of interest to deliver the vaccine, PSA General Manager Policy and Program Delivery Chris Campbell said there is a lot pharmacists can do to get ready while awaiting the outcome, which is expected in mid-March.
'This should start with a self-audit of your current vaccination service – particularly for cold chain – and set-up of the clinic rooms, waiting areas and preparing your team,' he told Australian Pharmacist.
'Pharmacists should also maximise targeted influenza immunisations through March and April, particularly for patients in Phase 2, giving ample space for the 14-day window when their COVID-19 vaccination "turn" starts from May.
'It's also time to start to think of scheduling and rosters for what will be a busy period from April through to October,' he added.
Preparing yourself and your staff
Mr Campbell said pharmacists should ensure their vaccination credentials are up to date, including First Aid and CPR. It is also important to check your anaphylaxis kit is fully stocked and in-date.
'There is a lot of demand for CPR and first aid courses at the moment, and I would put in as much effort as possible to make sure you and your teams are up to date,' he said.
'This is a skill set that is important year round and even more so as we enter the peak immunisation season.
'Although having a defibrillator on site is not mandatory to administer COVID-19 vaccinations, we know it will be taken into account and many pharmacists have recently had them installed. The more of the team skilled in this area will ultimately save lives,' Mr Campbell added.
Running through training scenarios in the practice is also a helpful preparation method, said Mandy Wang MPS, an accredited pharmacist immuniser at Chemist Warehouse in Canberra.
'In the heat of the moment it can be difficult to remember emergency protocol, so we do some in-house training beforehand, so everyone is aware of their responsibilities if something were to happen,' she told AP.
'We have a chart on the wall that we update daily, which indicates who is responsible for calling an ambulance in case of emergency, or who will administer adrenaline, so we are up to speed prior to the vaccination clinic opening,' she added.
Pharmacists should also consider participating in the online government COVID-19 vaccine training now, so they are prepared to answer patient queries, including questions about multidose vials and second doses. 
The training comprises a number of foundation modules that are common to all vaccines, and pharmacists will need to allow up to 6 hours to complete the course. The modules can be accessed more than once, so a refresher closer to the date of delivery can be undertaken.
Ensure an efficient service
A review of your current vaccination service with some COVID-19 specific additions will help to ensure the process runs smoothly. 
Importantly, pharmacists should consider how they plan to accommodate the influx of patients who will present for both the COVID-19 and influenza vaccines.
Ms Wang said her practice used a separate space to deliver influenza vaccines last year in accordance with social distancing requirements. 
'It's not just the people who are getting vaccinated that turn up,' Ms Wang said.
'Sometimes they bring partners, support people, children, etc., so you have to take that into consideration as well.'
State-specific mandates will stipulate whether the COVID-19 vaccine must be delivered in the pharmacy practice, but pharmacists can reduce foot traffic by delivering other vaccines in a different space where appropriate.
Pharmacists also need to consider if they have space for patients during the observation period after their vaccination. While the wait currently sits at 15 minutes, it could be subject to change, so adequate capacity needs to be allocated.
To ensure vaccine patients' records can be accessed and updated, pharmacists should also ensure that their premises and all the pharmacists on their team are linked into PRODA, Mr Campbell said.
'The process of getting your pharmacy and pharmacists online with PRODA can be tedious and needs to be done well in advance,' he said.
'I did this recently this with my pharmacies and recommend all pharmacist vaccinators get this organised now, as you want the most seamless access for all your pharmacists immunisers as possible.'
Pharmacists should also ensure their cold chain management is impeccable, including familiarity with bi-daily monitoring, annual thermometer calibration and data loggers.
It is important to self-audit and make any necessary adjustments or corrections if issues are identified. Pharmacies should also have an effective system to notify external bodies in the event of a cold chain breach.
For further information on the COVID-19 vaccine and state-by-state guidelines, visit the PSA Microsite.