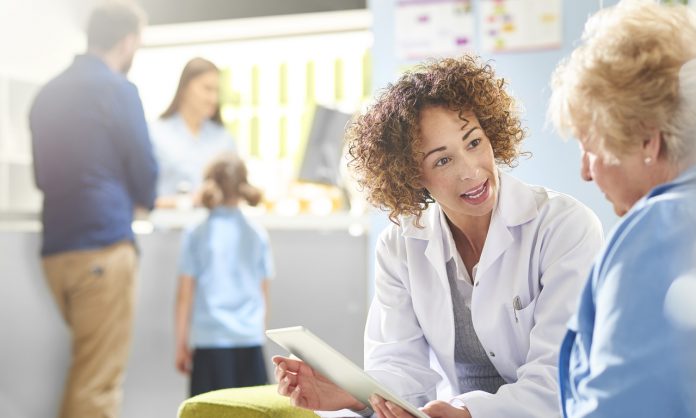 Pharmacists already have the tools for prescribing and it's time to unite to bring legislative change, says Professor Lisa Nissen.
QUT's Prof Nissen said there was a multitude of international data available to indicate how pharmacist and non-medical prescribing can be undertaken, and called for a united industry front to bring the changes needed.
She said pharmacist vaccination is an encouraging foothold in achieving the profession's full scope of practice but it is time to act on the opportunities to advance pharmacy practice in asthma, diabetes and more.
'As we get to practise more than the areas we are comfortable in – S2 and S3 –, our expertise will grow and we will develop into these roles,' she said.
'There are 70-something competencies for prescribing, which sounds like a lot, but when you map the competencies for pharmacy there's almost total overlap. Nobody's surprised by that, because QUM is our foundation; medicines management is our core; working in teams and collaborating with other health practitioners and being ethical practitioners and health providers is what we do.'
Highlighting the international models that were analysed by the Health Workforce Taskforce for a 2010 review, Prof Nissen said the many types of prescribing protocols that have worked across the world included those for independent and supplementary prescribers, as well as those that operate among patient groups such as for those with asthma, diabetes or hypertension.
'As pharmacists we know prescribing is not devoid of risk,' she said.
'The risk of error with medicines is significant. In primary care about 1 in 20 will have an error with their medication; up to 10% in hospitals. Everyone here knows that medicines can cause harm, because we work with medicines every day.'
Prof Nissen said the three main forms of prescribing highlighted that could be used in an Australian setting were:
Structured – with limited authorisation, under a standing order

Supervised – under supervision of an authorised health provider

Autonomous – without approval or supervision of another health provider.
'The current autonomous scope for prescribing used by paramedics and dentists allows for only a small amount of drugs and its limited scope would not be suited to the role of pharmacy,' she said. More appropriately, pharmacists should be able to change patient dose, formulation or regimen, and interact with a shared care plan to prepare patients for preadmission and diabetes management.
'We have lots of data but we need to engage with stakeholders, consider our value proposition and use our consolidated data to overcome the barriers we face in pharmacist prescribing: legal barriers; professional barriers (not being able to practise to our full scope); and policy barriers,' she said.
PSA National President Dr Shane Jackson also addressed delegates on the pharmacist prescribing strategy for Australia.
'Pharmacist prescribing should be in place by 2020,' he said.
'The Pharmacy Board is facilitating a process, and PSA will take the profession's views on board about how we move forward with this prescribing process.  
'We are investing significant resources in making sure there is a clear process that benefits the patients – and ensuring it is about access and about medicine safety, utilising the skills of pharmacists. I want to give our members confidence that we are focused on this and we have a clear plan going forward.'
Read the recent Australian Pharmacist feature on pharmacist prescribing here.