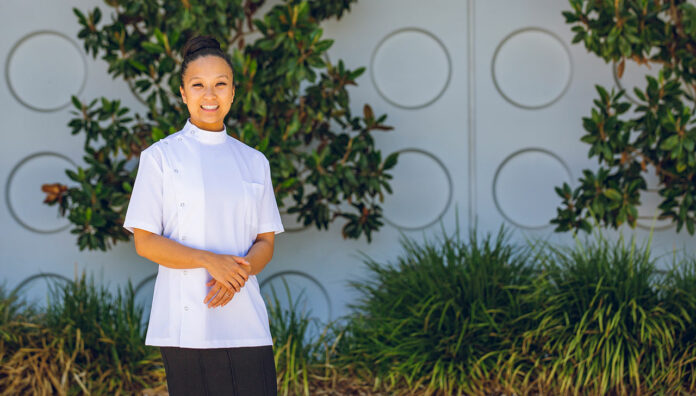 Mandy Wang MPS is a strong proponent of pharmacist vaccinations, winning the 2020 ACT Early Career Pharmacist of the Year award for delivering extensive vaccination services during the height of COVID-19.
Why did you choose to study pharmacy?
I'm actually the first pharmacist in my family. I come from a long line of doctors, and my mother wanted me to follow suit, but my father was against the idea. He wanted some variety in the family, and I thought pharmacy seemed like the more interesting path. After 10 years I've never looked back.
How do you support other pharmacists?
Over the last few years I've been responsible for the growth and development of more than 20 newly registered pharmacists.
I'm the state intern training coordinator and chief immunisation pharmacist in my organisation, and both of these roles allow me to train and inspire the next generation of pharmacists. I mentor them in areas such as clinical and managerial decision-making, and I'm there to offer mental health support.
Recently, I was accredited as our workplace Mental Health First Aid Officer, so I can tie those skills into my role in a support capacity.
How did you work in the community during COVID-19?
We continued to provide influenza vaccination services to all members of the public during the peak of COVID-19, and expanded our flu vaccination program to include international students, temporary visa holders and international embassy staff. Many people from these groups live in Canberra's community but don't have access to the Pharmaceutical Benefits Scheme or other healthcare support.
I personally visited embassies so I could vaccinate the staff and some of the ambassadors. This way, I was able to catch those who couldn't make it into the pharmacy and ensure our local people were vaccinated.
'[Becoming an accredited vaccinator] is such a good way to connect with the community, build a rapport and give back to your patients.'
What was your role in the 2020 influenza National Immunisation Program (NIP) delivery?
We participated in the 2019 pilot program and had such a positive response from the community that we decided to partake in the 2020 program. We collaborated with other members of the healthcare profession to deliver the service, starting with ACT Health to organise the delivery of medicine to the pharmacy.
We offered additional training to our pharmacist immunisers. Where possible, we also included our interns so they could get exposure and, hopefully, some inspiration from the whole process.
I also worked with GPs in the area, so they were able to refer patients as they saw fit to ease the burden on their practices.
Would you recommend other early career pharmacists become accredited vaccinators?
Yes, it's such a good way to connect with the community, build a rapport and give back to your patients. I often hear people say that it's difficult to book in to see their GP just to get the flu vaccination, along with the added expense of consultation fees.
How are you preparing to deliver the COVID-19 vaccination?
We reviewed our COVID-19 Safety Policy to make sure that we are able to offer the best service possible and quickly implement the delivery of the vaccine when the legislation allows for it.
This includes allocating a bigger space, potentially a close-by off-site location, to offer the service, and ensuring that everyone who is waiting to get vaccinated in the pharmacy is social distancing – which is what we did when delivering the flu vaccination.
Providing vaccination services is something I'm very passionate about, so the announcement that pharmacists will be involved in this process is extremely exciting.