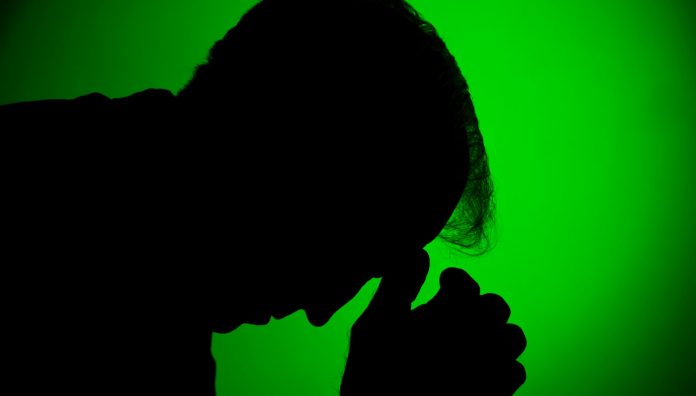 A recent report released by Beyond Blue has further revealed the state of men's mental health in Australia. Pharmacists can help to intervene before a crisis reaches breaking point.

Through analysis of coded ambulance data between 2015–2016, the report, conducted in collaboration with Monash University, Turning Point and the Movember Foundation, found that there were 11,000 ambulance attendances for men experiencing mental health issues. The data also indicated that the self-harm rates in men's ambulance records is three times higher than that of available hospital data. Almost half (40%) of the ambulance attendances were repeat presentations, indicating that mental health issues may not have been sufficiently addressed in a large proportion of affected men.1
Dr Claire O'Reilly, Senior Lecturer in Pharmacy Practice at the University of Sydney and speaker at the upcoming PSA19 conference about the need for pharmacist intervention in mental health, says pharmacists are well placed as primary healthcare providers to offer mental health advice to patients in need.
'The role of pharmacists in mental health management is quite varied,' Dr O'Reilly says.
'We know that consumers come into the pharmacy to ask for advice about a range of mental health concerns. Sometimes that can be in the early stages and sometimes it's related to crisis type situations. It could also be that they already have an ongoing mental illness and they need advice about how to manage that in relation to medications they may be on and the various side effects they encounter.'
Dr O'Reilly says the Beyond Blue research highlights the fact that these scenarios are not getting picked up earlier, and that many men reach a crisis point before seeking help.
'We know that generally, men don't seek help as much as women. Even though we are talking about mental health a lot more, there's still a lot of stigma around it, particularly for men,' she says.
Dr O'Reilly says that the pharmacy profession needs to look at ways to destigmatise mental health amongst men in the community. While this is not a simple task, there are simple yet effective methods that pharmacists can employ. Engaging in mental health promotion shows people that pharmacies are a safe space to have conversations around mental health concerns.
'When we've run programs in the past, for example a depression screening project, having those brochures and displays up in the pharmacy meant that people actually approached the pharmacist and said, "I didn't realise I could talk to you about this." And conversations around mental health developed from there.'
Better training
Pharmacists can assist in acute mental health situations, although they may not feel they have the necessary skills to do so, says Dr O'Reilly. The Beyond Blue research findings indicated that less than one in three of paramedics felt confident responding to a person experiencing a mental health crisis and fewer than 14% reported receiving adequate training to manage a mental health crisis.1
Dr O'Reilly says that many pharmacists similarly feel ill-equipped. 'We conducted a survey of community pharmacists which asked them about their experiences with people at risk of suicide. The results showed that it was quite common for people to experience people in their pharmacy who had been in a crisis,' Dr O'Reilly says.
'What we identified was that pharmacists felt dissatisfied with how they handled it, they didn't feel comfortable, and they didn't always feel like they had the appropriate training or support or knew the right referral pathways.'
Dr O'Reilly says that mental health first aid training can assist pharmacists in a crisis scenario. PSA offer mental health first aid courses and CPD modules for pharmacists, and a number of pharmacy schools such as the University of Sydney, integrate it into their curriculum. This helps pharmacists have the core skills in crisis situations so that they can look out for the warning signs of suicide, and know how to assess and triage to help keep people safe until professional help is sought.
The custodians of medicine safety
The Beyond Blue report revealed that the inappropriate use of medicines was often listed as a method of suicide attempts or unintentional harm. In 11% of the ambulance attendances, the over or inappropriate use of medicines was involved. Of the attendance to address unintentional overdoses (1.9% of cases), 76.7% involved pharmaceutical medicines.1
'As the gatekeeper of the supply of those medicines as pharmacists in the community, it's important that there's some recognition and support for our role to be able to recognise when it might be inappropriate or a risk to supply medicines to someone who may potentially be at risk of self harm,' Dr O'Reilly says.
There's an opportunity to engage the broader mental health sector about pharmacists' role as the custodians of medicines safety, as they can sometimes be used in instances of self harm, she says.
Collaborative care
Pharmacists should be aware of the services that are available in their area to refer patients on to, says Dr O'Reilly. This entails identifying GPs that are mental health friendly and connecting with their local mental health team. 'There's a lot of community mental health services that are attached to all the major hospitals. They offer a really important linkage for pharmacists to make, as they are often supporting clients who might live in the community and access medications from a community pharmacy setting, so they can be great people to liaise with,' she says.
Dr O'Reilly also recommended pharmacists identify the non-government mental health support organisations that are active in their area that might have support groups, advocacy programs or other services that they can refer their patients to.   
Here more from Dr Claire O'Reilly about the pharmacists' developing role in mental health at the PSA19 conference in Sydney from 26–28 July. Register now to attend.
References
Beyond the emergency: A national study of ambulance responses to men's mental health. Beyond Blue 2019. At:

https://www.beyondblue.org.au/docs/default-source/default-document-library/beyond-the-emergency-report.pdf