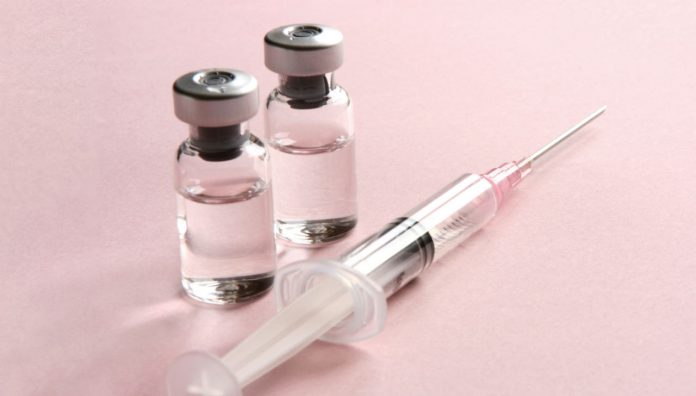 Pharmacists should be able to administer vaccinations in any health setting.
Appropriately trained and qualified pharmacists across all Australian states and territories can administer the influenza vaccine to eligible patients. At the end of last year approximately 11 million Australians were vaccinated against influenza.1 Information available indicates that approximately 500,000 were administered by pharmacists. Influenza notifications (n=58,099) and influenza-related deaths (n=57) were markedly down on previous years, 5-year notification average 107, 450 and 378 respectively.2 In December, Minister for Health Greg Hunt praised the efforts of vaccination providers and the role community pharmacists played in reducing the disease burden of the 2018 influenza season.1
Despite pharmacist-administered vaccinations being an accepted scope of practice for appropriately qualified pharmacists, there are notable differences in service delivery between jurisdictions. One difference is the type of vaccinations that pharmacists can administer. While most jurisdictions have amended regulations to enable pharmacists to administer the measles, mumps and rubella vaccine (NSW, NT, Qld, SA, Vic) and adult pertussis-containing vaccines (ACT, NSW, NT, Qld, SA, Vic), one jurisdiction allows pharmacists to administer influenza only (WA). Another notable difference between jurisdictions is the settings in which pharmacists can administer vaccines. In the ACT, SA and Tasmania, relevant regulation enables pharmacists to administer vaccinations to eligible individuals outside the pharmacy setting.
Last year, pharmacists in the ACT administered vaccinations at the University of Canberra open day. Pharmacists Louise McLean and Nick Silverton, from the Capital Chemist and Life Pharmacy groups respectively, volunteered to deliver the service. A total of 37 influenza vaccinations were administered within 6 hours. The service was well received by the public and will be delivered again at the next university open day. One of the vaccinators was a recent MPharm graduate from the University of Canberra who said he found it 'astounding how few people know about pharmacy vaccination services'.
As part of a pilot program in 2017 in the ACT, Richard Thorpe, the on-site residential pharmacist at Goodwin Aged Care Services, vaccinated 20 out of 78 staff members.3 The result was increased vaccination uptake by staff, who may not have otherwise been vaccinated. The success of the pilot has seen the appointment of a full-time on-site pharmacist for 2019, who will continue to administer the influenza vaccine in-house to staff, reducing the risk of influenza for individuals vaccinated and protecting the vulnerable people they care for. Richard said that 'staff appreciated being able to be vaccinated in their workplace and the service was time efficient for the organisation'. Having pharmacists able to vaccinate has 'been embraced by the community, and providing the vaccinations in workplaces in addition to within pharmacies will increase the number of people who can benefit from the service.'
In 2018, as part of a state-wide public health response against meningococcal, Tasmanian pharmacists administered government-funded meningococcal ACWY (MenACWY) vaccines to individuals aged 10–20 years. At the commencement of the public health response, 20,644 Tasmanians between the ages of 6 weeks and 20 years had been vaccinated with MenACWY. A further 66,398 were vaccinated with MenACWY during the 11-week response. Pharmacist vaccinators were critical in increasing vaccination uptake within the target population within the narrow time frame. Last month, it was announced that Tasmanian pharmacists can now vaccinate down to the age of 10 years. The integration of pharmacists into the public health response highlights the willingness of pharmacists to work as part of a broader healthcare team in an epidemic to improve health outcomes for individuals residing in their community.
Pharmacists have been administering vaccinations is some jurisdictions since 2014. Evaluations consistently show that the service is highly valued, improves access to vaccination, is safe, and likely increases uptake.4–7 Evaluations also highlight that pharmacists are willing and able to administer vaccinations. Pharmacists should be able to administer vaccinations within any health setting. Regulations need to be modified across jurisdictions to enable pharmacists to administer a larger range of vaccines, and harmonisation of vaccination settings is also required. This is not only limiting for pharmacists working in general practice or aged care, but also limiting for community pharmacists who want to deliver more in-home care services for consumers.
References
AUTHORS MARY BUSHELL and SAM KOSARI are Senior Lecturers in Pharmacy at the University of Canberra, MARK NAUNTON is Head of Pharmacy at the University of Canberra, SHANE JACKSON is Interim CEO of PSA.