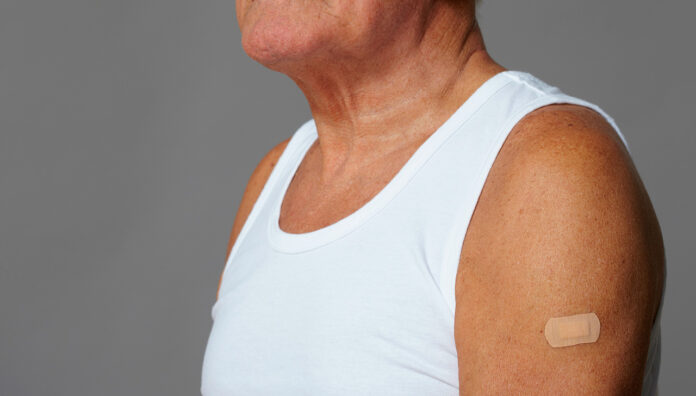 The range of vaccines trained pharmacist immunisers can administer should be expanded in order to protect the community, PSA has argued in its 2021–22 Pre-Budget Submission to the Victorian Government.
Pharmacists should be able to administer the pneumococcal, varicella zoster and influenza type B vaccines, PSA Victorian Branch President John Jackson said, as well as the COVID-19 vaccine when one becomes available.
'Pharmacists have been immunising in Victoria since June 2016 and have demonstrated that they have the skills and competence necessary to do so,' he submitted.
'Increased access to vaccinations by more Victorians will reduce the disease burden associated with vaccine-preventable diseases, reduce wait time for patients and increase access in rural and remote areas.'
This is particularly important for 2021 and beyond, when Victoria will face a capacity challenge, with the need to deliver existing immunisation programs while dealing with an expected mass vaccination program for COVID-19, according to the submission.
'To protect the Victorian community, it is crucial that pharmacist immunisers can administer all routine vaccines and COVID-19 vaccination,' it states.
The PSA also called on the Victorian Government to invest $2.7 million annually to employ pharmacists in state-run residential aged care facilities (RACFs) to reduce the use of inappropriate medicines and protect residents from harms caused by medicines
Pharmacists' unique knowledge and medicines expertise are needed within RACFs to achieve the best possible use of medicines, Mr Jackson said.
'Our recent Medicine safety: aged care report showed 98% of residents in aged care facilities have at least one medicine-related problem and 80% are prescribed potentially inappropriate medicines.' 
He said that having pharmacists on the ground in RACFs will result in 'a reduction in hospitalisations from medicine-related adverse events and a reduction in the use of psychotropic medicines and chemical restraints, improving the quality of life for residents'.
It is also important for pharmacists to be on the ground in public hospitals, in order to reduce medicine misadventure associated with transitions of care. The PSA has called for $7 million to provide 7-day, extended hours clinical pharmacist service to achieve this.
'People with complex medical problems are admitted at all times of day and all days of the week, and it is not acceptable that a patient admitted to hospital on a Saturday evening, for example, will not receive as timely a pharmacist review as they would if admitted on a Tuesday morning,' Mr Jackson said.
A major Australian hospital-based study found that for every dollar spent on a clinical pharmacist to initiate changes in medicines therapy or management, about $23 was saved on length of stay, readmission probability, medicines, medical procedures and laboratory monitoring.