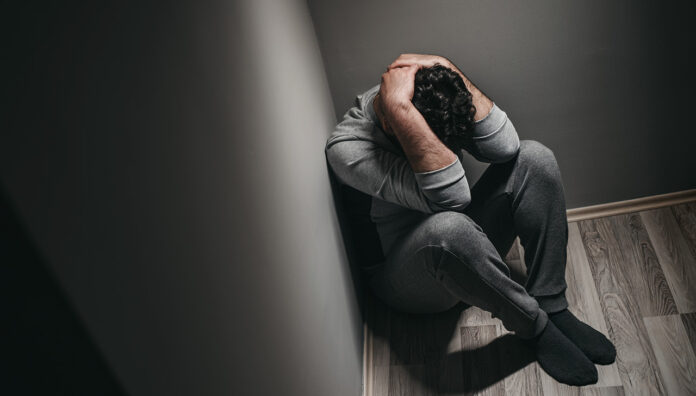 How pharmacists can help communities (and themselves) cope with this year's traumatic events.
Australia's run of catastrophic summer bushfires followed by the COVID-19 pandemic has taken a grim toll on the nation's mental health.
In early August, as Melbourne again entered Stage 4 lockdown, mental health advocate and former Australian of the Year Professor Patrick McGorry warned that the social isolation and widespread job losses predicted would trigger an unprecedented decline in Australians' mental health.1
Mental health support groups were already reporting a 2% surge in crisis calls, he warned. On 8 September Lifeline's crisis line received 3,326 calls – the most in its 57-year history.2
Many community pharmacists have been at the coalface since the trauma of the bushfires morphed straight into fears generated by the pandemic.
First point of contact
PSA Training and Delivery Lead and community pharmacist Kevin Ou MPS has witnessed first-hand a marked increase in signs of distress and anxiety among his inner-city Sydney patients since the pandemic began.
A cluster of COVID-19 cases diagnosed in July in the densely populated and culturally diverse inner-city suburb of Potts Point, where he works part-time, put residents on high alert.
'We're often the first point of contact for people experiencing mental ill health,' he told AP.
'But we're not well-recognised or well-remunerated for our role in mental health care, even though there is clearly an increasing need for us to play a greater role, not just in the area of medicine safety, but also early identification and suicide prevention measures.'
CASE STUDY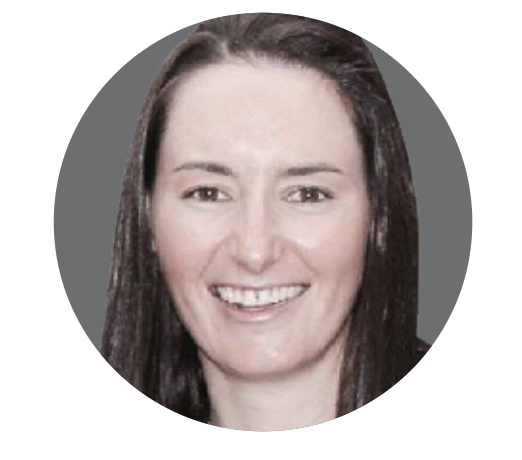 POLLY WITTS MPS
Community pharmacist based in Berridale, NSW. Part-time GP pharmacist in East Canberra.
It's never easy bringing up a subject as socially stigmatised as suicide in a pharmacy setting, Polly Witts admits.
But the community pharmacist based in Berridale, where bushfires threatened to engulf the small southern NSW town in January, says her MHFA training has given her the confidence and skills to be able to just come out and ask the question directly.
'It is vital that you stay calm and ask, "are you having thoughts of suicide?" or "are you thinking about killing yourself?"' she says.
In one situation Ms Witts experienced, the person did not want to speak to her directly but was happy for her to call a family member to come and collect them and get professional help.
'Previously, when approaching people with a mental illness, I never knew how to keep the conversation going,' she admits. 'If someone was at risk of suicide and they refused my help, what do I do next? I now know how to respond in many different scenarios. I no longer panic about what to say, what to do or what support to offer.'
Remaining calm is the key element to de-escalating any mental health emergency, she says.
'Being a pharmacist, we learn a lot about drug-induced psychosis at university, but I had never experienced a person in a severe psychotic state.
'When it happened, I was reluctant to engage with the person, as I was concerned that approaching them may make the situation worse. But I knew that they needed help. By staying calm and not raising my voice, I was able to communicate in a clear manner.'
Ms Witts says she has learnt that when people are experiencing psychosis, unless it is unsafe to do so, it is best to agree with them.
'This gives them the feeling that they are in control,' she says. 'By having the whole pharmacy team aware of mental health emergencies, we were able to work together to de-escalate the situation.'
Evidence-based training
Adjunct lecturer at La Trobe University's Department of Pharmacy and Biomedical Sciences in Bendigo, Pene Wood MPS, says while most people think of a mental health emergency as some type of psychotic episode, invariably it's much more nuanced.
Ms Wood is also a pharmacist at two Victorian GP practices and, as recently as late July, found herself using the ALGEE mnemonic she teaches other pharmacists in the MHFA program.2 See Box 1.
BOX 1 – ALGEE mnemonic
The evidence-based course developed by Mental Health First Aid Australia (MHFA)
Approach, assess and assist with any crisis
Listen and communicate non-judgmentally
Give support and information
Encourage appropriate professional help
Encourage other supports.
Empathy is key
'A man came into the pharmacy who appeared to have a brain injury and was carrying a half-drunk bottle of whisky,' Ms Wood recalls.
'He was distressed about something to do with a murder and bikies. The first thing I did was make sure he felt safe. I was empathetic, but I also felt there wasn't a lot I could do on the spot. So, I suggested he talk to his GP. I've worked with drug-affected people for a long time. If he was in crisis, I would have called the CAT (crisis assessment team) or the police and kept him there and kept him calm.'
CASE STUDY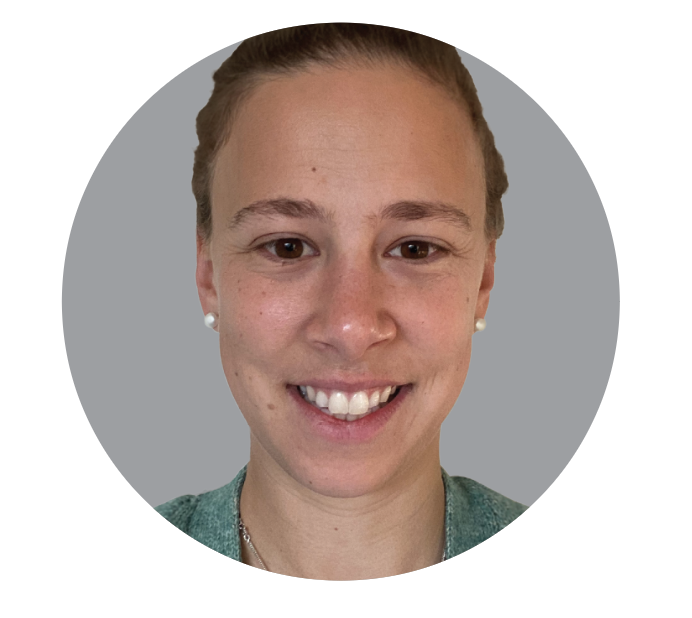 DEBORAH HAWTHORNE MPS
GP pharmacist in Wangaratta, VIC. Private consultant pharmacist in north-east Victoria
Deborah Hawthorne was working as a fresh-faced intern in a community pharmacy in Victoria when she encountered her first mental health emergency.
'I like to think I'm a calm and friendly person, unlikely to aggravate, and someone who can easily put others at ease,' she says.
'But when I was an intern – I'd just passed my exams the week prior – I experienced the scariest moment in my 13 years in pharmacy life.'
Ms Hawthorne received a script for 50 tablets of diazepam from a woman for whom she had dispensed the same prescription, but from a different doctor, two days earlier.
When the young intern queried the script, the woman became erratic and physically threatening. Fearing for her personal safety, Ms Hawthorne barricaded herself in the storeroom while the woman proceeded to trash the pharmacy. The police were called.
'In hindsight, I now realise I approached the situation nervously. I didn't ask the patient how they were feeling and how they got to be there,' she says.
'Instead I just followed the rules and regulations and told them straight to the patient.'
It turned out the woman's sister had died a week earlier, so she was dealing with raw grief as well as multiple mental health issues. Reflecting after her recent completion of the Mental Health First Aid course, Ms Hawthorne would now take a quieter, more compassionate approach.
'I wish I'd asked her what was happening in her life, how she was feeling and try to develop rapport,' she says.
Her advice to pharmacists who find themselves in potentially dangerous circumstances? Stay calm, try to help the other party stay calm, listen and use appropriate language.
'But don't beat around the bush either,' she says.
'If you're ever unsure about a situation, discuss it with your peers or colleagues first. And if you're feeling uncomfortable or out of your depth, it's OK to ask for help.'
Identify warning signs
Gold Coast Health Clinical Researcher Dr Laetitia Hattingh has been delivering the MHFA course for 7 years, most recently for people affected by the fatal bushfire season in December and January this year.
Early signs of trauma in people coming to terms with devastation and loss in their community can be as simple as subtle changes in demeanour or a quiet request for over-the-counter medicines to help them sleep, to something as obvious as a deterioration in personal hygiene. 'And then you approach them,' she says. 'You don't just let it go. You've got to start that conversation.'
Hands-on training
Dr Sarira El-Den MPS is a registered pharmacist, MHFA instructor and Lecturer at the University of Sydney Pharmacy School (SPS) where MHFA is integrated into the final year curriculum.
One of the strengths of the training lies in its hands-on approach, she says, with multiple engaging activities, videos and case scenarios. On completion, students engage in simulated patient role-plays with consumers with lived experience of mental illness, followed by on-the-spot performance feedback and debrief.
Developed by the SPS team, post-training assessments allow students to practise their skills in a safe learning environment. In one simulated case, a woman enters a pharmacy ostensibly seeking advice on baby formula, but as the scenario unfolds, tell-tale signs of postnatal depression appear.
'As trusted, accessible healthcare professionals, pharmacists can play a key role in the early detection of women who may be at risk of perinatal depression,' Dr El-Den says. 'It all starts with building the skills to ensure pharmacists are confident to have these conversations.'
The PSA's General Manager Education and Training Delivery Simone Diamandis thanked the Australian government for its commitment to improving the ability of pharmacists and pharmacy support staff, as frontline workers, to support traumatised communities in bushfire-affected areas, and in particular federal Health Minister Greg Hunt for $250,000 in funding towards mental health first aid in 2020.
Mr Ou teaches the course offered by PSA on how to identify early signs of mental ill health. For more information, visit https://bit.ly/3jHe52w
FAQs
You are concerned that a patient in the pharmacy may self-harm after leaving. What do you do?
It is important to note self-injury can indicate different things. If you suspect someone is considering suicide, ask them directly without expressing negative judgment. If the person is considering suicide, then work collaboratively to keep them safe.
Connect them to professional help and provide options for services if they are unsure where to go. If they are reluctant to talk to someone face to face, encourage them to contact an emergency helpline. You can contact a helpline yourself to ask for advice on what you should do.
Remember, it is also important to take care of yourself after assisting someone who is suicidal. Take appropriate self-care.
A consumer in the pharmacy is threatening violence which you believe is associated with mental ill health. How would you de-escalate the situation?
It is important to ensure your own and the person's safety at all times. Try to remain as calm as possible; avoid nervous behaviour so the person does not feel anxious or unsafe; and do not argue or threaten the person as this can increase fear. Consider inviting the person to sit down if they are standing. Try to speak slowly and confidently with a gentle and caring tone. Avoid negative words and instead use positive language.
You notice a consumer has had numerous prescriptions filled over time for medicines to enable sleeping or sedation. How do you start a conversation to see if the person is at risk of substance use problems?
If you are concerned, talk to the person non-judgmentally in a supportive and non-confrontational way. Try to consider the person's own perception of using the prescription drugs and his or her readiness to talk about it. Understanding the level of readiness can help guide your approach. Using 'I' statements to express your views can be effective and perceived as less judgmental, e.g. 'I am concerned about how often you are taking these sleeping tablets', rather than 'you have been using this sleeping tablet too much'. Acknowledge that stopping drug use can be very difficult and takes time, as well as multiple attempts, for someone with a substance use problem.
Since the COVID-19 pandemic, you notice more consumers are becoming distressed and anxious. How can you support them?
You can support the person by being prepared to listen if they want to talk. Avoid forcing the person to talk, minimising their experience or telling them how they should be feeling.
When offering help, ask the person how they would like to be helped. Providing options and allowing the person to decide can help empower them to feel in control. You may remind the consumer about the importance of looking after their physical health and recommend trusted sources of information. As a pharmacist, you are in a position to provide accurate information and help the person stay informed.
A useful resource is the Australian Government 'Head to Health' webpage headtohealth.gov.au which helps bring together apps, online programs, online forums, phone services and various digital resources.
Remember, not everyone will react the same way during this pandemic. Some people may feel more resilient while others may go on to develop a mental health problem.
Feelings of anxiety during challenging times can be a normal adaptive response. However, if it interferes with everyday activities, it is important to try to connect the person to appropriate professional help. Beyond Blue has a 24/7 web chat support service. For more information visit https://coronavirus.beyondblue.org.au  
Providing care can be exhausting. What should I do?
Providing care can sometimes make you feel upset, exhausted or even irritated. It is important to deal with these emotions, reactions or judgments that you set aside during episodes of care. Healthcare providers need to look after their own mental and physical health. Deliberate acts of self-care that give us a sense of pleasure or achievement can help replenish our 'selves'. It is easy to dismiss self-care due to long working hours or feeling tired. Think about barriers and habits that prevent you embarking on self-care activities and make adjustments.
It may be useful to set up a chatroom with your pharmacy team to share ideas on self-care that can help to re-energise one another.
National Emergency 24/7 Help Lines
Lifeline 24-Hour Counselling: 13 11 14
Suicide Call Back Service: 1300 659 467
Beyond Blue: 1800 512 348
References
Australian Financial Review. COVID-19 lockdown fuels mental health crisis. 2020. At: afr.com/policy/health-and-education/covid-19-lockdown-fuels-mental-health-crisis-20200805-p55irg
In lead up to World Suicide Prevention Day and RUOK? Day, Australians reach out to Lifeline, Australia's largest suicide prevention service, in record numbers. At: https://bit.ly/33ksXgK
Build your skills with PSA Short Courses at www.psa.org.au/practice-support-industry