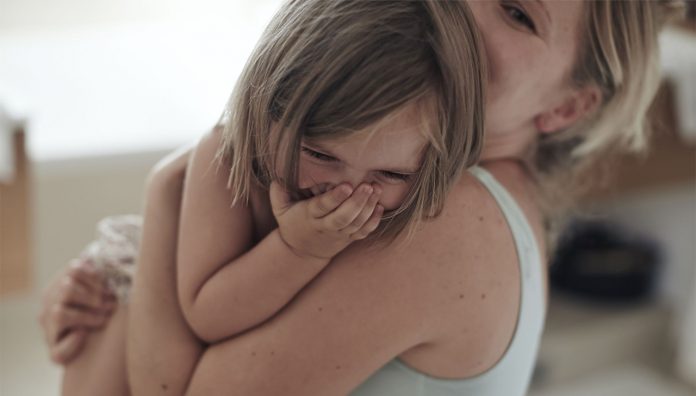 ADVERTORIAL BY NUTRICIA
For many parents, the journey towards diagnosis of cow's milk allergy in their baby is a long and difficult one. It is important for pharmacists to understand this journey and the crucial role they can play in addressing the problem.
Despite being the most common food allergy in infants1, affecting 2% of Australian babies2, the lack of a good diagnostic test, together with the often nonspecific nature of symptoms can lead to delayed diagnosis of cow's milk allergy. A study in the UK found it takes an average of 10 weeks to receive a diagnosis after first presenting to the GP.1
It is important for pharmacists to understand the difficult road to diagnosis and the stress this puts on parents, as they can play a crucial role in addressing the problem.
Pharmacists can help by keeping cow's milk allergy on the list of possibilities when parents present with an unwell or unsettled baby. They should also be familiar with current guidelines around cow's milk allergy to ensure they are armed with the right information and tools to have meaningful conversations with parents.
Guidelines from the Australasian Society of Clinical Immunology and Allergy (ASCIA) provide the most reliable, actionable advice, including specific information for healthcare professionals, free e-training for pharmacists, as well as easy-to-read and trustworthy information on allergy for patients, carers and the community.
Key points from the guidelines include:
Symptoms
Rapid onset allergic reactions to cow's milk and other dairy foods (IgE-mediated) can include mild to moderate reactions like hives, swelling of the lips, face or eyes, stomach pain, vomiting and diarrhoea. More severe reactions include anaphylaxis.
Delayed reactions (non-IgE-mediated) usually occur two or more hours after consumption and symptoms may include eczema, delayed vomiting and diarrhoea.
Feeding
For formula fed infants up to one year of age, alternative milks include:
Cow's milk based extensively hydrolysed formula (eHF). This is usually the formula of first choice for infants who are allergic to cow's milk.
Soy protein formula – usually only recommended in infants over six months old.
Rice protein formula – available as an alternative to eHF or soy-based formulas.
Amino acid-based formula – usually prescribed when eHF or soy-based formula is not tolerated.
What can pharmacists recommend?
For formula fed infants, ASCIA recommends an extensively hydrolysed formula (eHF) based on cow's milk as the first choice for infants under six months of age who are allergic to cow's milk (not anaphylaxis).2,3
EHFs have been treated with enzymes to break down the allergenic cow's milk proteins and are tolerated by around nine out of ten infants with cow's milk allergy.2,3
Aptamil Allerpro Syneo is an eHF that is available to purchase in pharmacy. For infants with anaphylaxis or those who don't tolerate eHF formulas, amino acid formulas are available on prescription.2
For further information about Aptamil Allerpro SYNEO, please visit: nutricia.com.au/early-life-nutrition/aptamil/our-products/browse-range/allerpro-syneo-3.html
This content is for pharmacists or healthcare professionals only.
Breastmilk is best for babies; professional advice should be followed before using infant formula. Introducing partial bottle feeding could negatively affect breastfeeding. Good maternal nutrition is important for breastfeeding and reversing a decision not to breastfeed may be difficult. Infant formula should be used as directed. Proper use of infant formula is important to the health of the infant. Social and financial implications should be considered when selecting a method of feeding.
References
Lozinsky AC, Meyer R, Anagnostou K, et al. Cow's milk protein allergy from diagnosis to management: a very different journey for general practitioners and parents. Children (Basel) 2015;2(3):317—29. At: www.ncbi.nlm.nih.gov/pmc/articles/PMC4928770/
Australasian Society of Clinical Immunology and Allergy. Cow's milk (dairy) allergy. 2019. At: www.allergy.org.au/patients/food-allergy/cows-milk-dairy-allergy
Kemp A, Hill DJ, Allen KJ, et al. Guidelines for the use of infant formulas to treat cows milk protein allergy: an Australian consensus panel opinion. MJA 2008;188(2):109–12. At: www.mja.com.au/journal/2008/188/2/guidelines-use-infant-formulas-treat-cows-milk-protein-allergy-australian