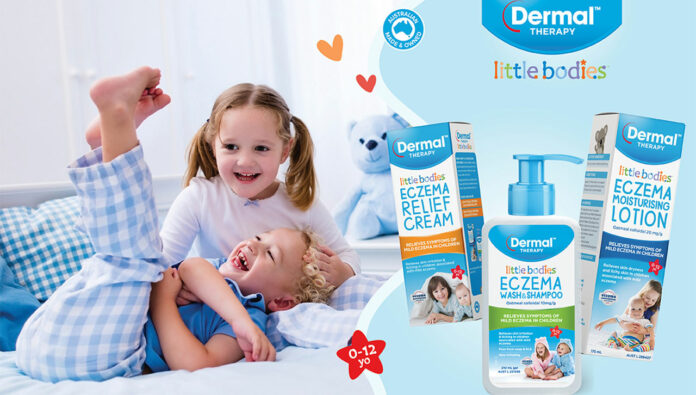 Dermal Therapy Littles Bodies offers a three-step steroid-free regimen that is clinically tested to help treat and manage symptoms associated with children's eczema.
Dermal Therapy Little Bodies range is clinically tested to:
relieve itching, redness and swelling
be non-irritating
increase skin hydration.
A gentle formulation containing 5% colloidal oatmeal, fortified with aloe vera, peppermint oil and Calendula officinalis to relieve symptoms of mild eczema and dermatitis such as skin dryness, irritation and itchy skin.
It is clinically tested against 1% hydrocortisone cream in relieving itching, redness and swelling1 and can be used for ongoing management.
Step 2: Use a non-irritating, soap-free wash
Dermal Therapy Little Bodies Eczema Wash and Shampoo is a gentle 2-in-1 wash containing 1% colloidal oatmeal. It is soap and sulphate free, pH balanced, hypoallergenic and clinically tested to be non-irritating.2
A gentle formulation containing 2% colloidal oatmeal that relieves dry and irritated skin. It is clinically tested to increase skin hydration by 35% in 7 days and provides 24-hour hydration from a single application.2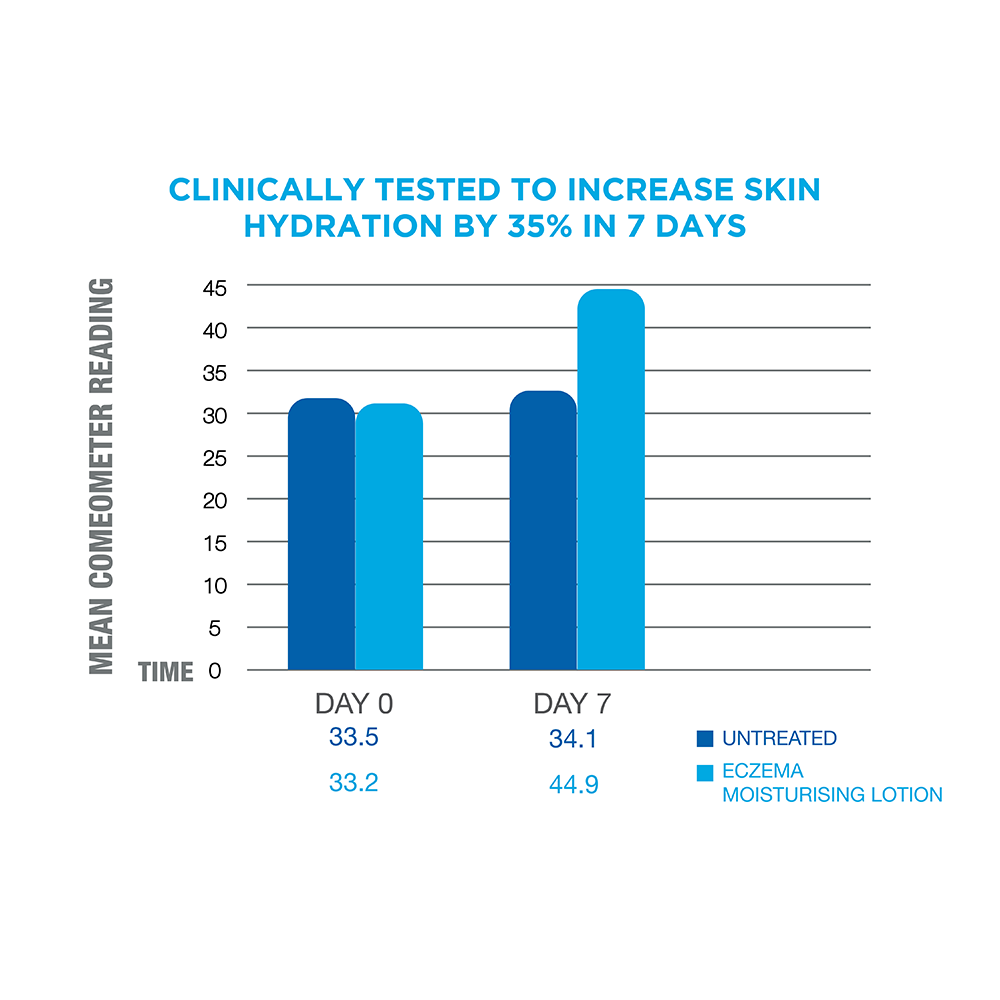 References
Results are from a study conducted by Dermatest® GmbH in Germany, an independent testing facility as commissioned and funded by Lacorium Health Australia Pty Ltd
Results are from a study commissioned and funded by LaCorium Health and conducted by Derma Consult Concept GmbH, Von-Weichs-Str 9A 53121 Bonn