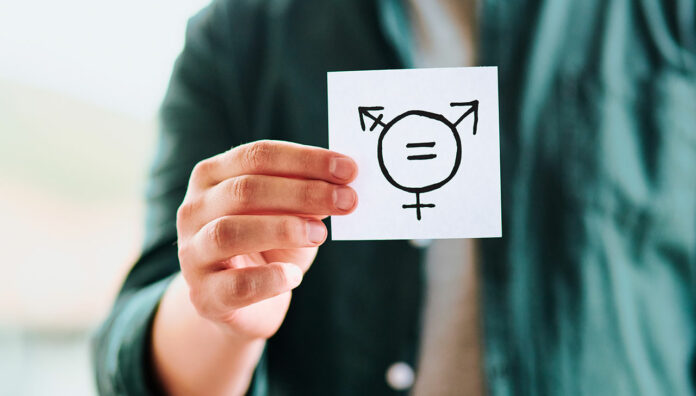 People who are transgender face difficulties in accessing care such as stigma, marginalisation, misgendering and sometimes refusal of care. Ahead of International Transgender Day of Visibility (31 March), Australian Pharmacist has some top tips to provide appropriate care.
Community pharmacists can provide transgender healthcare by not only providing gender-affirming care and services, but also medicines, referral and preventative services in a safe and inclusive environment. 
Pharmacists are guided by PSA's Code of Ethics and the Professional Practice Standards to deliver non-judgmental, culturally sensitive and respectful care to all patients. 
The gender affirmation process
Transgender people may choose to affirm their gender through a social, legal, hormonal or surgical transition. 
Social affirmation includes introducing themselves with their authentic gender to other people and wearing clothes and hairstyles that match their gender identity. Some people choose to legally affirm their gender by changing their name on documents such as their passport, driver's licence and birth certificate. 
TIP: Pharmacists need to be cognisant to use preferred names and pronouns in their interactions with patients as some patients may not have changed their names legally.
Medical affirmation includes affirming gender by using hormonal therapy and puberty blockers. Testosterone ("T") is a mainstay hormonal treatment for masculinisation. Estradiol is used with or without androgen-blockers for feminisation.
Surgical affirmation includes masculinising or feminising surgeries such as chest, genital and facial surgeries. Other interventions include facial hair removal through laser or electrolysis, voice training, chest binding and genital tucking and packing. 
Gender affirmation is a unique journey for each patient. Some patients may not be 'out' to their family or friends but may be medically transitioning, while others  may have affirmed their gender socially but not yet legally. 
TIP: Pharmacists and pharmacy staff should respect the uniqueness of the affirmation process and make a conscious effort to provide private spaces for counselling patients. 
Access to gender affirming care is lifesaving for transgender people. Community pharmacists have an opportunity to improve access to culturally sensitive and appropriate healthcare for transgender people and also to improve their overall well-being.
Tips for providing culturally appropriate care to transgender people in pharmacy
Display transgender-friendly materials or flags in the pharmacy

Do not assume a patient's gender identity because of their appearance or style of dress

Use inclusive language by asking for a patient's preferred name and pronouns

Mirror a patient's language used to describe themselves and their body parts

Avoid gendered terms like sir/madam

Call patients by their last name in the waiting area, and council privately to avoid misgendering and outing patients in public

Avoid asking unnecessary questions relating to gender identity or gender affirmation that are irrelevant to the patient's clinical need

Provide an opportunity to update their name, title and pronouns in medication records.
How to provide an inclusive pharmacy environment
Pharmacists should provide a welcoming and inclusive pharmacy environment for people who are transgender by being familiar with and ensuring correct use of gender identity terminology, transgender health guidelines and resources.
Training pharmacy staff to provide culturally sensitive care to people who are transgender is essential for patient-centred and respectful care. 
Australian Pharmacist will publish a CPD article on the pharmacist's role in transgender healthcare in an upcoming edition. Other resources include:
An online survey on the attitudes, practices and training needs of pharmacists in transgender healthcare is currently being conducted via the following link:
https://jcu.syd1.qualtrics.com/jfe/form/SV_0SzuPS9iIobf8rA
There will be an opportunity to express interest in participating in training at the end of the survey.
SWAMPNA CHAUDHARY BPharm (Hons) is a PhD candidate and lecturer at the College of Medicine and Dentistry, James Cook University, Townsville.