In the heart of Arnhem Land in the Northern Territory, 500 kilometres east of Darwin, an innovative pharmacy service is improving health literacy and outcomes for a community of 3000 people. 
Shelley Forester MPS was the driving force behind the Maningrida Pharmacy Service, which was established in 2014 to address the lack of access to an onsite pharmacist. 
She was recognised for this work at the Annual Celebration of Excellence in Pharmacy hosted by the Pharmaceutical Society of Australia (PSA) in Adelaide recently, where she received the SA/NT Pharmacist of the Year Award. 
PSA SA/NT President Robyn Johns congratulated Ms Forester on her achievements. 
'This service was a pioneer of how a community pharmacy and an Aboriginal Community Controlled Health Organisation (ACCHO) can collaborate to improve the access to a pharmacist for remote Aboriginal and Torres Strait Islander people,' she said. 
Ms Forester grew up in Alice Springs, where she started her career in community pharmacy after completing an internship at a hospital in Melbourne. From 1985 she worked with the Aboriginal Health Service, witnessing first-hand the poor level of health care remote communities receive compared to urban areas. 
'I became passionate about trying to improve pharmacy services for Aboriginal people,' she told Australian Pharmacist.
Through advocacy, membership of the Australian Pharmaceutical Advisory Council subcommittee on remote pharmacy issues, and participation in a Quality Use of Medicines trial with the Central Australian Aboriginal Congress, Ms Forester has played a pivotal role in improving access to medicines for Aboriginal patients, including the S100 Remote Area Aboriginal Health Service supply scheme. 
Her recommendation to employ a pharmacist full-time with the Congress in the early 2000s represents the first time in Australia a pharmacist worked onsite at an Aboriginal Health Service, or any general practice. 
Increasing access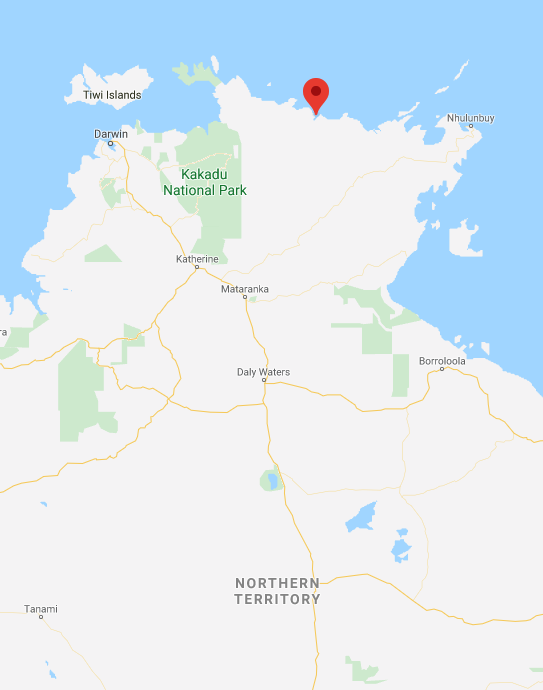 Of Maningrida's 3000 residents, 10%–15% are on regular medications for chronic conditions, Ms Forester said. 
Access to the community is by air or boat, or by road in the dry season. Prior to the establishment of the Maningrida Pharmacy Service, Ms Forester's Darwin pharmacy, United Chemists Palmerston, maintained a supply function – providing imprest items, S100 chronic medicines and pre-packaged Dose Administration Aids, which were shipped by air or barge on a daily basis. A pharmacist also visited for a week every two months, which was insufficient to meet the needs of the community. 
To address this, Ms Forester worked with the Mala'la Health Board and the Maningrida Health Clinic to better use the skills and expertise of pharmacists.
'United Chemist Palmerston's vision was to develop a model with a sustainable pharmacist workforce – ensuring an onsite pharmacist was always available to offer a comprehensive pharmacy service,' Ms Forester said. 
'This has ensured pharmacists are always available to provide a reliable, quality and sustainable service, overcoming the issues of transience and workforce limitations that exist in remote communities in the NT.' 
It began as a three-day per fortnight program, with funding secured in 2017 to extend it to a comprehensive, five-day per week onsite pharmacy service, with a local health worker and a pharmacist working together to tailor medication management plans for patients. 
An accredited pharmacist also visits the community four to six times a year to conduct Home Medicines Review services. 
Integrating a pharmacist into the Mala'la Health Service has given the remote health centre clients and staff the same pharmacy services available to urban communities, Ms Forester said. 
The impact on health outcomes and health literacy of people in Maningrida appears to have been substantial. 
Ms Forester's award follows Maningrida Pharmacy Service receiving the NT Administrator's Medal in Primary Health Care in 2018. 
At the PSA awards ceremony, Robyn Johns added: 'Not only is Shelley a terrific mentor for early career pharmacists, she has also shown a commitment to hiring NT interns and is a worthy recipient of the SA/NT Pharmacist of the Year award in recognition of her tireless dedication to NT pharmacy.' 
The ceremony almost coincided with International Women's Day, providing recognition to a fitting role model for women in pharmacy.
Congratulations are also due to Dr Renly Lim, President elect of the International Pharmaceutical Federation's Young Pharmacists Group, who received the SA/NT Early Career Pharmacist Development Award, and Raymond Truong who was presented with the 2019 PSA Gold Medal.