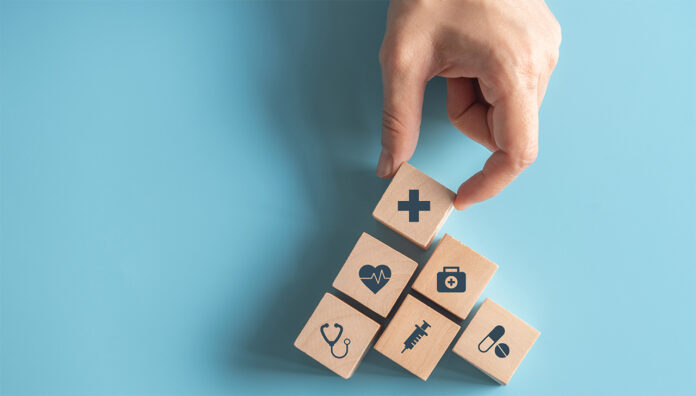 The finishing line of the annual continuing professional development year is fast approaching.
By 30 September, pharmacists need to complete 40 CPD credits to remain registered, while accredited pharmacists must earn 60 CPD credits.
Here are six tips to gain credits while enhancing your knowledge and practice along the way.
 1. Catch up on this year's Australian Pharmacist CPD articles
Each year, AP publishes 30 CPD articles on a range of practice topics. Popular articles have included:
'Shoulder injuries related to vaccine administration and medicinal cannabis are topics that are very relevant to practice at the moment,' said Jacob Warner MPS, PSA Manager Practice Support.
Pharmacists receive 0.75 Group 1 credits for reading a standard AP CPD article, and 1.5 Group 2 credits when they complete the multiple-choice questionnaire (MCQ).
For those on the hunt for more credits, AP also offers CPD articles with extended learning activities, comprising a mini case scenario designed to reflect real-life situations which requires further research to answer the additional MCQs.
Completing the extended learning activity allows pharmacists to double their credits, with each article worth 3 Group 2 CPD credits.
Available articles include:
2. Attend or complete online PSA22 sessions
Pharmacists who attended PSA22 in July will soon have access to session recording on the PSA22 on-demand portal. If you missed sessions running concurrently, you will automatically be sent a link by PSA that allows you to access these sessions free of charge for the day/s you were registered.
There is a range of up-to-date topics for pharmacists to explore, including:
Access the PSA22 program here. 
Pharmacists can gain CPD credits by completing the MCQs attached to the sessions. If you want more bang for your buck, the 2-hour workshops on veterinary pharmacy and wound care are worth more CPD credits. 
Couldn't make it to the conference this year? No problem.
PSA22 on-demand registrations open later this month, allowing pharmacists to enjoy education sessions in their own time and obtain CPD credits by completing the assessment questions.
3. Access PSA's Essential CPEs
Take a deep dive into clinical topics such as depression, deprescribing, migraine and chronic obstructive pulmonary disease through PSA's Essential CPEs, released biannually.
Explore aetiology and pathophysiology, along with treatment options that include pharmacological and non-pharmacological management.
These articles are worth their weight in gold, with completion of the MCQ allowing pharmacists to collect 10–12 CPD credits.
Exclusive to PSA, these articles are long-standing pieces of education written by subject matter experts.
4. Complete the exclusive Annual Gold Questionnaire
Every year, PSA releases an Annual Gold Questionnaire, available only to PSA members. This activity reviews the skills and knowledge pharmacists need in their everyday practice, with the 25-question assessment requiring pharmacists to source the latest evidence-based information. Pharmacists can earn up to 10 Group 2 CPD credits for completing the questionnaire.
'The annual gold questionnaire has been around for decades, and is developed by a committee of passionate pharmacists,' Mr Warner said.
But this offering, also unique to PSA, doesn't have to be completed in one sitting.
'You don't have to sit down and do all this reading and then do the questions,' he said. 'You can do one multiple-choice question each lunch break if you want.'
5. Attend the ACT Annual Therapeutic Update
For pharmacists who need another in-person learning fix, there is one more ATU before the end of the CPD year, held in Canberra on 24 September 2022.
Pharmacists can receive CPD credits for attending sessions and answering the relevant MCQs.
If you attended any previous PSA events this year, including the NSW ATU, VIC/TAS ATU, WA ATU or the PSA Onshore Refresher in Darwin, don't forget to complete questionnaires for the sessions you attended to collect your CPD credits.
6. Watch a host of PSA webinars
All PSA webinars are recorded, so pharmacists unable to attend can watch them at a later date and gain 2 Group 2 CPD credits for completing the MCQs.
Make sure you complete questionnaires for any previous webinars you attended to boost your CPD credits.
Recently recorded webinars accessible on the PSA website include:
PSA webinars are high-calibre offerings that reflect recent practice guidelines.
'The emergency contraception webinar was popular because it aligned with the release of a new PSA guideline, available in the Digital Australian Pharmaceutical Formulary ,' Mr Warner said.
'PSA and subject matter experts reviewed the guideline and updated it with changes in recommendations that the webinar highlighted.'
Next month, pharmacists can also access the Deadly pharmacists foundation training course, launched at PSA22.
Not only will pharmacists who undertake the eight-module online education program gain the skills they need to work with Aboriginal and Torres Strait Islander primary healthcare services, they can also earn 14 Group 2 CPD credits.
Happy learning!