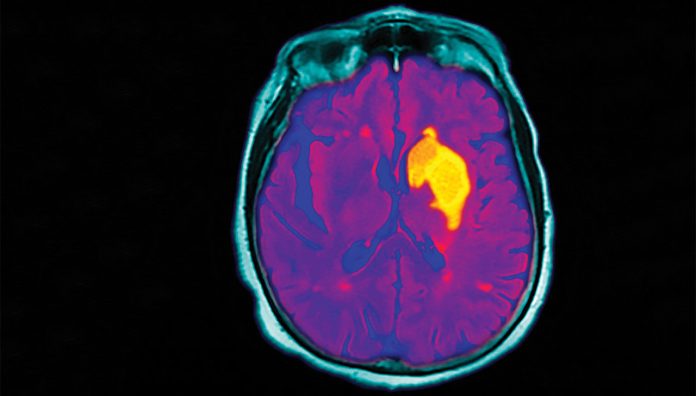 Guidelines for stroke management have been updated.
The time window for thrombolysis has been extended to 9 hours if brain imaging shows it will be of benefit, according to updates to the Stroke Foundation's Clinical Guidelines for Stroke Management.1
And, in a strong recommendation approved by the National Health and Medical Research Council (NHMRC), aspirin and clopidogrel should be prescribed together for the first 3 weeks after a minor stroke or transient ischaemic attack (TIA).
The Clinical Guidelines for Stroke Management are living guidelines, updated as new evidence emerges in accordance with the 2011 NHMRC Standard for clinical practice guidelines. The updated 2019 version — approved in November by the NHMRC — supersedes the Clinical Guidelines for Stroke Management 2017.
Updates to thrombolysis recommendations include an extension of the time window to 9 hours with alteplase (including 9 hours from the mid-point of sleep for patients who wake with stroke symptoms). In a new weak recommendation, tenecteplase may be used as an alternative to alteplase for patients meeting specific eligibility criteria, in a time window of 4.5 hours.1
As the new generation thrombolytic tenecteplase is faster-acting than alteplase, the Director of Neurology at the Royal Melbourne Hospital (RMH), Professor Mark Parsons, told media outlets that, with the use of tenecteplase in an extended window, many patients could avoid the need for surgery.2
An RMH trial will test whether the time window for tenecteplase thrombolysis can be abandoned, and brain imaging (to check for salvageable healthy brain tissue) used to better predict who can still benefit from thrombolysis up to 24 hours after having a stroke.2
With one in five patients currently undergoing clot retrieval surgery, Prof Parsons said he hoped the RMH trial could increase treatment access so more patients achieved positive outcomes following a stroke.2
The recommendation for dual antiplatelet therapy with aspirin and clopidogrel for the first 3 weeks after a minor stroke or high-risk TIA is consistent with research reported in Australian Pharmacist.3 For patients without atrial fibrillation, dual antiplatelet therapy offers a small incremental benefit over monotherapy with aspirin with respect to stroke recurrence.3
Trials of antiplatelet therapy in secondary prevention of stroke have shown the use of monotherapy with aspirin (as soon as imaging has excluded intracerebral haemorrhage) significantly reduces the rate and severity of early recurrent stroke compared to placebo.3
Dual aspirin and clopidogrel therapy was found to reduce subsequent strokes by about 20 per 1,000 population, with an increase in bleeding of 2 per 1,000 population compared to aspirin monotherapy. The authors concluded that discontinuation of therapy within 21 days is likely to maximise benefit and minimise harm.3
However, the combination should not be used in severe stroke where haemorrhagic transformation can occur, and should not be used long-term unless patients have other indications.3
The expert working groups for the clinical guidelines concluded that other recommendations are up-to-date in the Clinical Guidelines for Stroke Management 2017. Recommendations remain unchanged for topics including acute blood pressure-lowering therapy, intracerebral haemorrhage management, anticoagulant therapy and pre-hospital care.
A full list of new and updated recommendations, and unchanged recommendations, is available here.4
Pharmacists are integral to drug selection, dose adjustment and monitoring of drug therapy. Their role in secondary stroke prevention includes ensuring medication adherence, optimising blood pressure management, recommending step-down of dual antiplatelet therapy where appropriate, and consideration of gastroprotection in high-risk patients.3
References
Clinical guidelines for stroke management. Stroke Foundation. At: https://informme.org.au/Guidelines/Clinical-Guidelines-for-Stroke-Management
O'Connell B. Doctors test clot treatment's extended window. Courier Mail 2019 December 14.
Barras M and Winckel K. Primary and secondary prevention of stroke. Australian Pharmacist. 2019;12:42–51.
Living guidelines updates. Stroke Foundation.