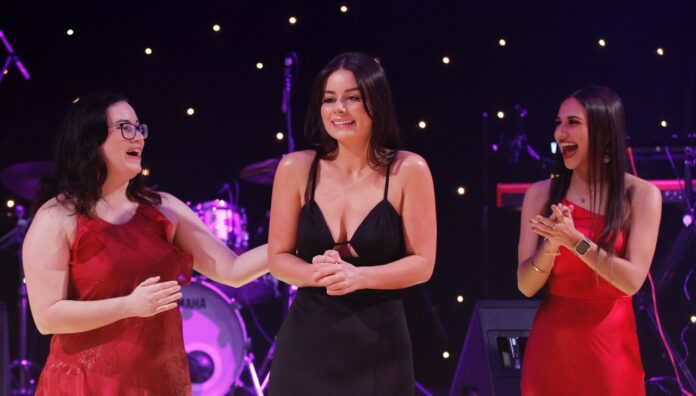 It was a classic presentation – worsening flare-ups of osteoarthritis, poorly controlled with paracetamol, on top of a tangle of other health conditions and prescription medicines, including warfarin.
That's the scenario faced at PSA22 on Friday by finalists in the 2022 Viatris Pharmacy Student of the Year (PSOTY) award. They were: 
Chloe Woodward, University of Newcastle, NSW

Melissa Cato, University of Western Australia

Eden Brennan, University of Canberra

Rheanna Norris, University of Queensland

Irene Stergos, Charles Darwin University in the Northern Territory

Haylee Shaw, University of Tasmania

Hannah Barakat, La Trobe University

NAPSA wild card entry Renee Buckland, James Cook University, Townsville, QLD.
Hosted by John Bell AM FPS, the grand final tested all eight in a mock clinical situation requiring them to use their clinical knowledge and communication skills to identify the most appropriate advice and course of treatment.
The competition was chaired by Lily Pham MPS, with judges PSA CEO Mark Kinsela and David Lai, Product Manager – Trade Marketing with the PSOTY award sponsor Viatris facing a difficult choice.
Amid stiff competition and a very high calibre of performance, Haylee Shaw from the University of Tasmania was awarded this year's PSOTY title at a special ceremony featuring all eight finalists in glamour dress during the PSA22 Gala Dinner on Saturday night.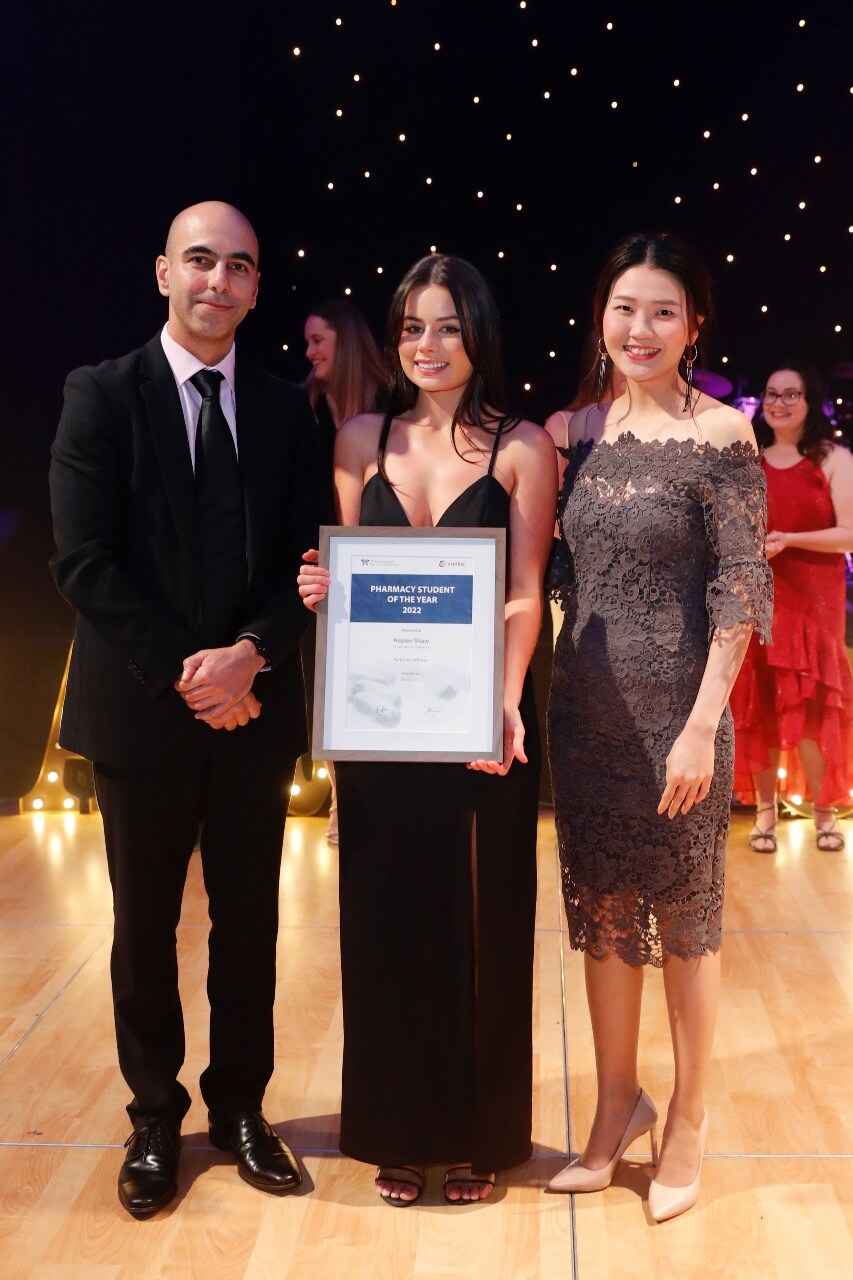 Ms Shaw says she has always had an interest in pharmacy and is excited to network and learn from other pharmacists.
'I have always admired the accessible nature of the pharmacy profession. The ability to provide evidence-based advice and quality use of medicines to any member of the community without cost is something that really attracted me to this career path.
'I entered this competition as I wanted to push myself and further my practical experience. I was also excited to be a part of the national conference and hear from like-minded peers and professionals.'
Chloe Woodward, who received the most votes from the competition audience, was chosen as the People's Choice Award winner. 
Ms Woodward told the audience, which was gearing up for the phenomenal "Dancing with the Pharmacists" show immediately afterwards, that she had learned 'so much' already at this, her first pharmacy conference, and was humbled and appreciated at the crowd support for her award.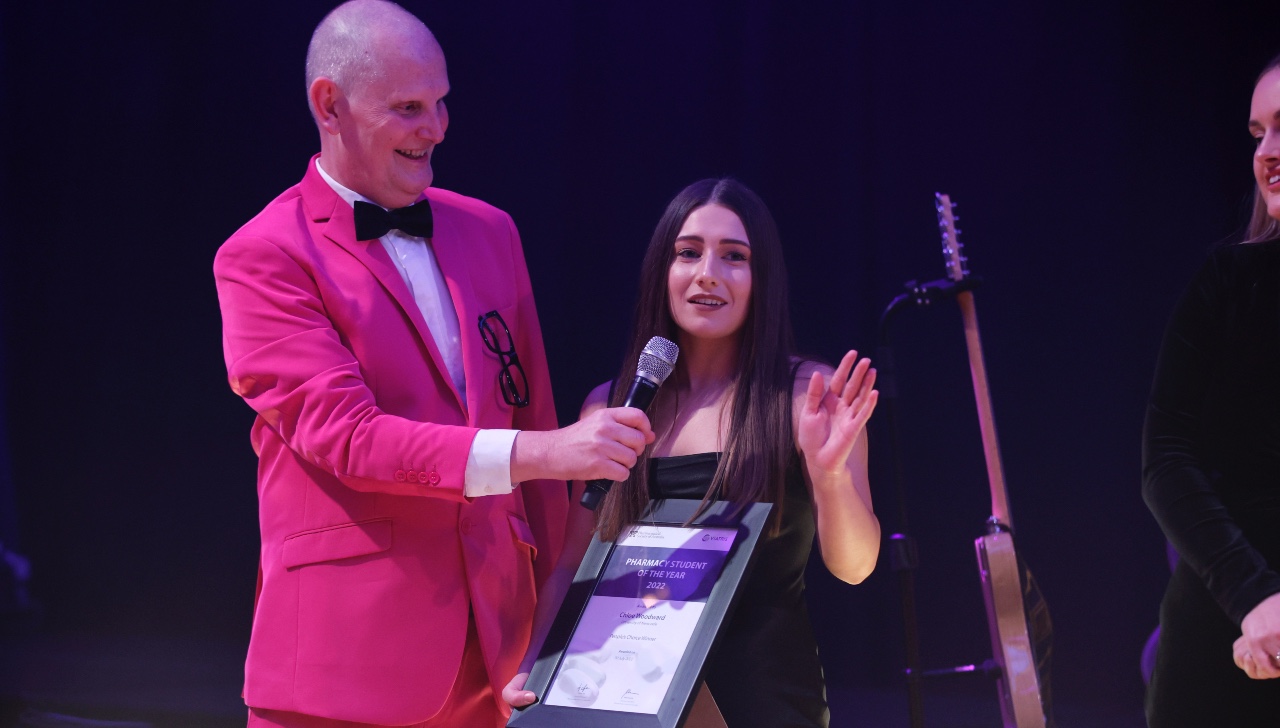 'This competition provides students the opportunity to demonstrate important skills such as gaining patient insights and patient understanding, active listening and skills that support positive patient outcomes,' said PSA National President Dr Fei Sim.
'PSA is dedicated to making pharmacy an attractive career path for young people and celebrating success regardless of where you are in your career.
'Each of the students who participated in the PSOTY competition has demonstrated impressive professionalism, skill, and dedication,' she said.
Viatris Head of Business Development, Strategic Partnerships, Portfolio and Sourcing, Charbel Azzi reiterated the sponsor's continued support for the next generation of Australian pharmacists.
'They play a vital role in empowering Australians to live healthier at every stage of life, a mission we share,' she said. 
'I was heartened by the drive and dedication of all the winners. I was particularly inspired by Haylee's exemplary patient counselling skills, and congratulate her for winning this year.'