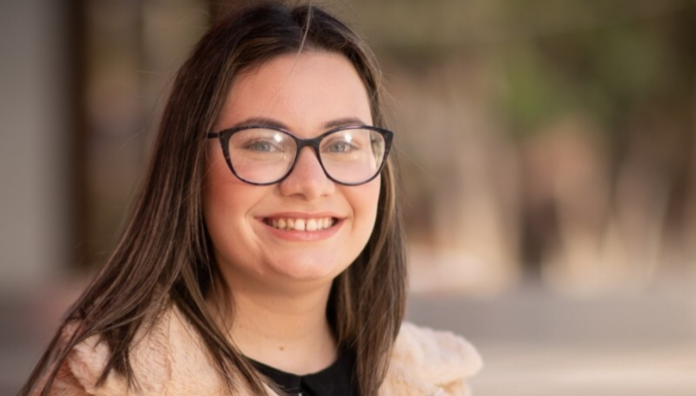 State and territory finalists for the 2022 Vitaris Pharmacy Student of the Year (PSOTY) award have been selected, with the national final scheduled to take place at PSA's national conference PSA22 in Sydney on Friday 29 July. 
During the national final, students will be tested with a real-life clinical situation, where a patient will present with signs and symptoms or a specific product request. 
Students are then required to use their clinical knowledge and communication skills to identify the most appropriate advice and course of treatment.
A judging panel assesses all state, territory and wild card finalists before selecting the national winner, which will be announced at the PSA22 gala dinner on Saturday 30 July.
The PSOTY competition demonstrates the comprehensive knowledge and practical skills gained by pharmacy students, said PSA Manager, Training and Delivery Kevin Ou MPS. 
'It gives the students a chance to apply their expertise and be judged on their counselling skills, showcasing the high standards and performance of our future pharmacists,' he said.
'PSOTY is a prestigious competition for the profession to recognise and celebrate our outstanding students.'
Meet your 2022 finalists 
Eden Brennan, University of Canberra, ACT
'I was lucky enough to have a job in community pharmacy during high school. Coming from a small town in Yuin country New South Wales, I was privileged to see just how important pharmacists are to their communities as the most accessible health care professionals. 
'I appreciate the challenges faced by rural healthcare workers, but I've also experienced the disadvantages of rural healthcare from the patient perspective. 
'Since I began studying pharmacy, I've been very passionate about improving that experience from "the other side" by committing to providing excellent, comprehensive, and culturally safe care in my future career.
'The most enjoyable part of pharmacy work is sharing my knowledge and helping people through medicine counselling. When you take the time to educate someone, you are empowering that person to be better informed when making decisions about their own health.'
Chloe Woodward, University of Newcastle, NSW
'I got my first (and current) job at a local pharmacy when I was 13 years old, immediately developing great respect for our pharmacists.
'I was in awe of their intelligence, work ethic, guidance and passion for serving our community. 
'My love of science and clinical knowledge followed shortly thereafter. I was beyond fascinated with biology, physiology and pharmacodynamics. 
'A core pharmacy skill is being a great communicator. As an early career pharmacist, the PSOTY competition was a fantastic opportunity for me to excel my growth in counselling and communication that will be the underlying foundation of my pharmacy career.'
Melissa Cato, The University of Western Australia, WA
'I love helping people and I've always loved science. As the perfect combination of these two things, pharmacy was an obvious choice for me.
'The PSOTY competition has been great for my growth as a budding pharmacist, giving me the opportunity to further my knowledge and apply what we learn in the classroom to a specific patient scenario.
'Role playing scenarios improved my ability to deliver information to a patient in a more empathetic and patient-focused manner.'
Rheanna Norris, The University of Queensland, QLD
'As someone with two neurodivergent brothers, a career in healthcare was something I wanted to pursue from an early age. 
'I found that pharmacy was a great balance between clinical knowledge and patient-centred care. The profession is constantly evolving, and as a future pharmacist my aspiration is to continue to advocate for these advancements to better support patients and the wider community.

'I remember watching my first PSOTY at the National Australian Pharmacy Students' Association (NAPSA) Congress and I was inspired to get involved. The PSOTY competition is a great way to challenge your skills and step outside your comfort zone.'
Irene Stergos, Charles Darwin University, NT
'I decided to study pharmacy because I wanted to help people and understand what they go through when they are sick or trying to manage their lifestyle. 
'I am quite shy and I can sometimes lack confidence when it comes to medicine counselling. The PSOTY competition has definitely given me a boost in my career as a future pharmacist by helping me gain confidence and strengthen my counselling technique.'
Haylee Shaw, University of Tasmania, TAS
'I have always been interested in health and science, so I felt pharmacy would provide a diverse and rewarding career path to learn about healthcare and medicine in myriad settings. There are so many options to choose from, including clinical settings, research, and expansion of the field.
'While preparing for the PSOTY competition, I gained invaluable advice from my peers, teachers, and colleagues, allowing me to improve my communication skills to move forward in practice.
'I believe this competition will also be a great opportunity to network with and learn from pharmacists from all areas of practice.'
Hannah Barakat, La Trobe University, VIC
'I began working in community pharmacy in year 12 and fell in love with the profession. Unfortunately, I hadn't studied science so it was a long road to get here. But I was super determined and I am very proud of how far I have come.
'I love getting to know the patients that come into the pharmacy. Over time, I found myself building a great rapport with them and earning their trust.'
Renee Buckland, James Cook University, QLD (NAPSA wild card entry)
'My first job was in a rural community pharmacy. I loved seeing how respected the pharmacist was in the community and the difference they made in patient care. 
'From that point on, I knew that was what I wanted to do. Being able to problem solve to help patients is my favourite aspect of the job.' 
Don't miss your chance to update your clinical knowledge and mingle with pharmacy colleagues from around the country at PSA22 on 29–31 July. Register now to attend.
Sponsored by