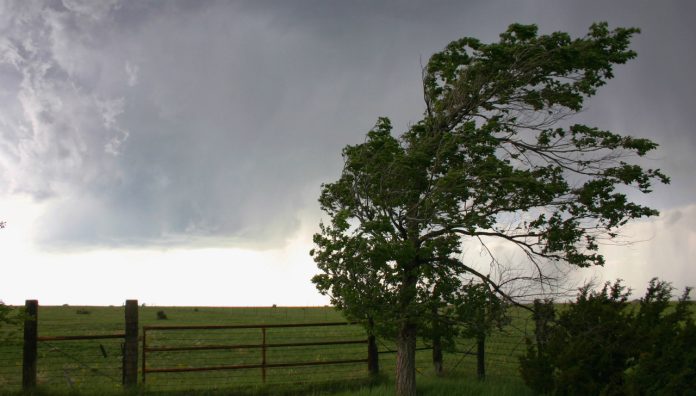 This week marks the beginning of spring and National Asthma Week, a time when the National Asthma Council (NAC) urges Australians with asthma to prepare for the pollen season.1
In November 2016, Melbourne and Geelong experienced the world's largest epidemic thunderstorm asthma event. It resulted in thousands of presentations to hospital emergency departments and primary care, hundreds of hospital admissions, and 10 deaths due to asthma. Asthma was triggered in individuals with allergies when they inhaled air containing a high concentration of pollen allergens during the thunderstorm. This event was not unprecedented – Australians in south-eastern states have experienced thunderstorm asthma events before.2
A likely cause of Australian thunderstorm asthma events is perennial ryegrass (Lolium perenne), a common pasture crop. Fungal spores (e.g. Alternaria) may also be a contributing factor, but their role in thunderstorm asthma in Australia is unclear.2
People at risk of acute asthma flare-ups triggered by a thunderstorm include: those with seasonal allergic rhinitis (hay fever), with or without asthma; those with asthma (or a history of asthma); and those with undiagnosed asthma. 
NAC CEO Siobhan Brophy says that pharmacists are ideally placed to work with patients to make sure they are well-prepared for spring and thunderstorm asthma season. 
'When dispensing medicines for hay fever, asthma or both conditions, pharmacists can take the opportunity to counsel patients about managing their airways during pollen season,' Ms Brophy says. 
'Pharmacists can help ensure patients are using medicines such as preventers or other treatments like nasal irrigation effectively and correctly, or refer the patient to their GP for further advice.'
Individuals with asthma and allergic rhinitis are vulnerable to a loss of asthma control at this time of the year, particularly when their allergy is to grass pollens. It is important for pharmacists to encourage these individuals to maintain good asthma control by taking their regular preventer medicine and proactively manage their symptoms.  
Ms Brophy suggests asking patients 'could your nose be making your asthma worse?' and letting them know that uncontrolled hay fever can make asthma more difficult to control. Check how often a patient is using their reliever, more than twice a week is a sign of poor control. Checking inhaler and nasal spray technique is also important. Asking the patient to demonstrate how they use it is more beneficial than asking if they know how to use it.
Thunderstorm season can be serious for patients with poorly controlled asthma, so it's important that they're made aware of the risks and how they can stay safe. Refer to the NAC thunderstorm asthma flowchart for risk factors and appropriate questions to ask.
According to the NAC's treatment guidelines in the Australian Asthma Handbook3, prevention of thunderstorm asthma in individuals is based on:
year-round asthma control

preventive inhaled corticosteroid treatment

avoiding the outdoors during days with high ryegrass pollen levels and thunderstorms

ensuring appropriate access to relievers during grass pollen season.
The NAC provides a suite of evidence-based, best practice resources for health professionals including the Allergic Rhinitis Treatment Chart, Thunderstorm Asthma Information Paper, and the new tool – Allergic Rhinitis Pad. These handy resources will help pharmacists support their affected patients during pollen season. NAC will also show up-to-date national pollen forecasts on its website from 1 October. See the NAC website for further information and resources at: www.nationalasthma.org.au.
Tips for patients
Pharmacists can offer the following simple tips to reduce triggers in susceptible people during spring:
Check the pollen forecast and be extra careful on high pollen days

Use preventer medicines as prescribed and keep your asthma reliever with you

Don't mow grass yourself and stay inside when it is being mown. If you must mow, wear a mask or consider taking a non-drowsy antihistamine.

Consider planting low-allergen plants in your garden that are pollinated by birds or insects.
On high pollen days, extra steps may include:
Try to avoid going outdoors, especially on windy days or after thunderstorms.

Keep windows closed when in a car and consider using recirculating air conditioning.

Keep windows closed at home and consider using an air purifier.

Don't dry washing on an outside clothesline as pollen in the air can end up on clothes.

Wash your hair, as it collects pollen and could attach to your pillow causing night-time flare-ups.
Pharmacists should also refer to PSA's guidance document for provision of a Pharmacist Only medicine: Short-acting beta2 agonists (salbutamol and terbutaline). The guidance document includes professional standards to uphold, appropriate indication for supply, privacy requirements, the necessary documentation, consideration when the request to supply is through a third party, and assessment of the patient's appropriate use of the  medicine as part of their ongoing asthma control.4
References