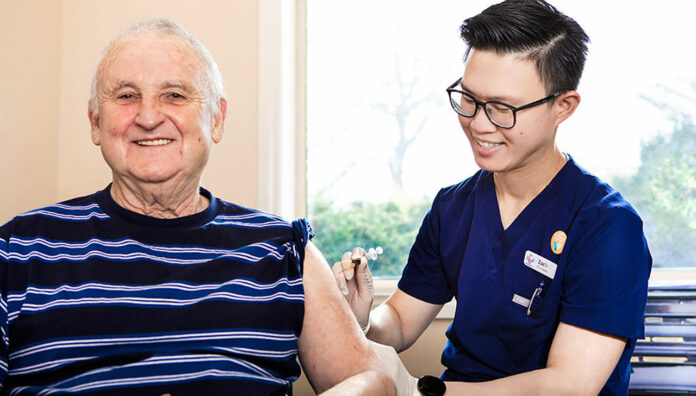 Experts share vaccination advice for ensuring the community is protected against COVID-19 and influenza.
1. Perfect your co-administration technique
Co-administering the influenza and COVID-19 vaccines provides both convenience for the patient and protection against both types of viruses, said Dr Mary Bushell MPS, Clinical Assistant Professor at the University of Canberra and a contributor to the 2022 Immunisation Update.
'Research also shows that being vaccinated against influenza provides some cross-protection to COVID-19, reducing hospitalisation and death,' she added.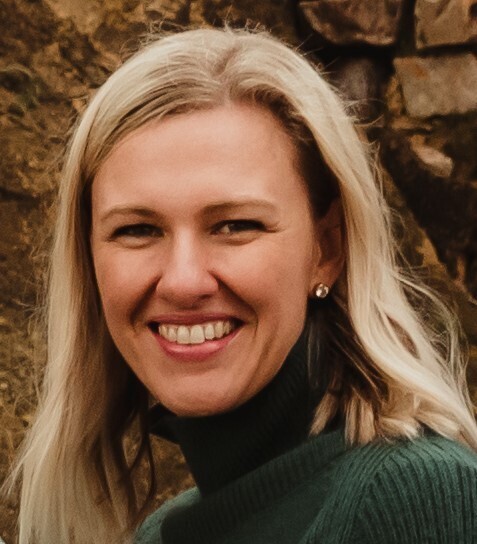 GP Pharmacist Zachary Sum, who has just started co-administering the vaccines, said it is best to administer the COVID-19 vaccine in one arm and the influenza vaccine in another.
'If the patient wants to receive both in one arm, they should be spaced horizontally 2.5 cm apart in the central and thickest part of the deltoid muscle,' he said.
Pharmacists should ensure they use landmarking techniques so that both vaccines are administered into the deltoid mass, Dr Bushell said.
'A vaccine given too high, too low or too far to the side may cause shoulder injury related to vaccination,' she added.
It is crucial to check the patient's eligibility for the COVID-19 'winter dose' in terms of timing, however. 
'

Co-administering the vaccines is a good idea but it is equally important to ensure that eligible patients receive the COVID-19 winter booster dose at least 4 months after their third dose,' Mr Sum said.
2. Patient care improves when barriers are removed
Queensland-based GP Pharmacist Catherine Laird MPS recently demonstrated why location-specific regulations should be removed to allow pharmacists to vaccinate patients in different settings.
'Yesterday, one of our practice nurses had to go home sick unexpectedly, but we had patients waiting for flu and COVID-19 shots,' she said. 
'I said, "I can help out".'
While Ms Laird was able to see each patient who was booked in for a vaccination, she also provided extended protection to some patients through co-administration.
'A couple of the people I spoke to were only there for a COVID-19 shot and they didn't realise the influenza shots were available,' she said. 'So I was able to [vaccinate them against influenza] as well.'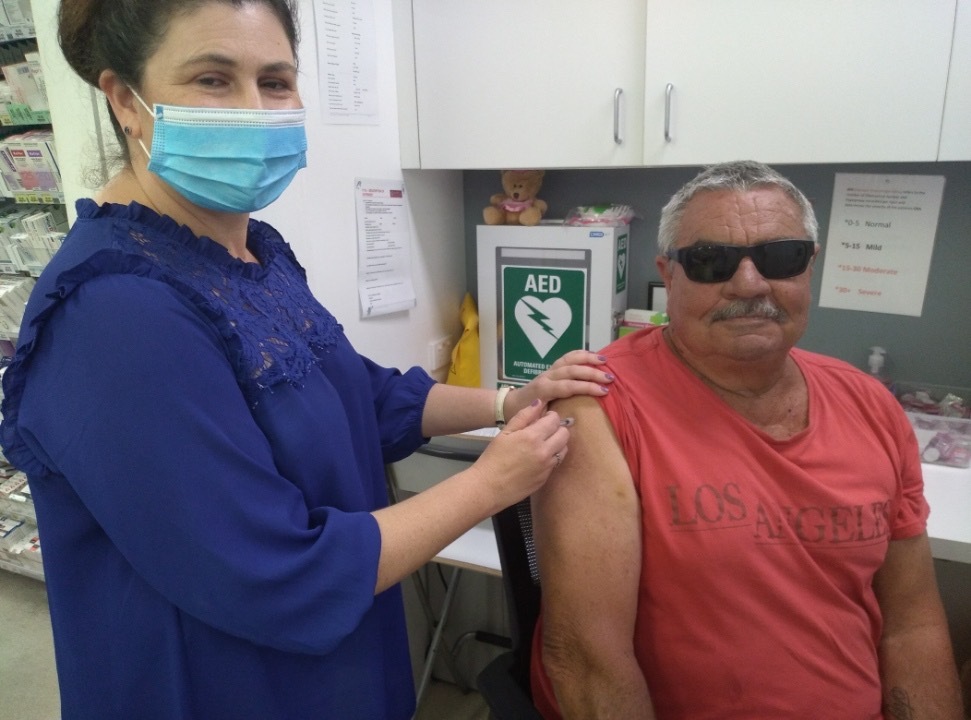 This shows just how important pharmacists are in helping to keep the community safe.
'Pharmacists are the medicines experts, so [we] have the knowledge to answer people's questions, for example around co-administration,' Ms Laird said. 
Removing barriers for pharmacists to provide other vaccines along with the locations for administration is in the best interests of the community, she believes.
'There were patients booked in for other vaccines yesterday, and I got asked if I could help with those patients as well,' she said. 
'I had to explain that pharmacists can't administer tetanus/whooping cough vaccines outside of a pharmacy, which was met with some bemusement.
'The more access points to vaccination, [such as] in a GP practice like I did yesterday or expanding into aged care facilities, the more people are going to be able to get vaccinated.'
3. Remind overseas travellers to get vaccinated against flu at least 2 weeks before flying
The most common vaccine-preventable disease acquired by international travellers is Influenza. With overseas travel now permitted, it is essential prospective travellers arm themselves against the virus.
'Individuals who are planning international travel should be vaccinated against influenza at least 2 weeks before their trip,' said Dr Bushell. 
4. Protecting children under 3 is a priority
Children are 'superspreaders' of influenza. According to research by the Infectious Diseases Society of America, Children aged 1−5 years have a higher total viral burden with prolonged virus shedding.
'There is concern that they are at a higher risk of influenza and its complications this year,' Dr Bushell said. 
Dr Bushell said that more children under the age of 5 years old are hospitalised with influenza in Australia each year than any other vaccine-preventable disease – including COVID-19. 
'Vaccination provides children with protection against influenza and its complications,' she said. 
'In an influenza season where there are more unknowns than usual, it's the best way to keep your child protected.' 
Children under 9 years of age who are receiving the influenza vaccine for the first time will need two doses, spaced 1 month apart. 
5. Queensland-based pharmacists can vaccinate children 5 years and older
In an Australian first, it was announced last month that pharmacists in Queensland can vaccinate children aged 5 years and older against influenza.
Under emergency health orders, Queensland pharmacists are permitted to administer influenza vaccines to children in this age group in any Australian Government and Queensland Government controlled COVID-19 vaccination service.
This includes community pharmacies, medical centres, hospitals, Aboriginal Community Controlled Health Organisations, aged care facilities and disability centres.
'Children can be influenza super-spreaders and vaccination is the best line of defence for themselves and those around them,' said PSA's Queensland Branch President Shane MacDonald.
 'The school holidays are a great opportunity for kids to come in for their COVID-19 and influenza vaccines on the same day.'
Looking to refresh your immunisation knowledge? Check out PSA's Immunisation Online Refresher Course.