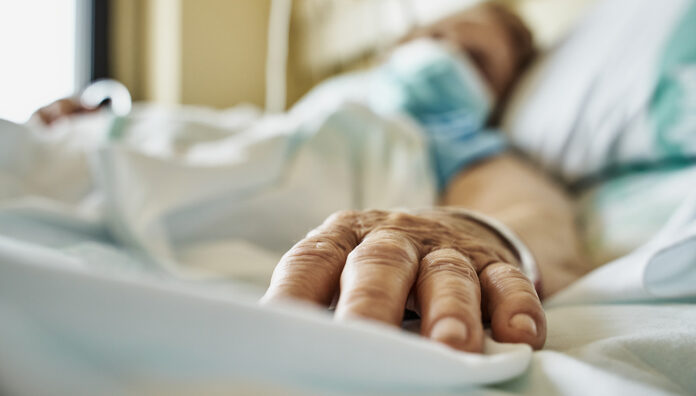 An expert weighs in on the factors driving influenza cases in 2023 and how pharmacists can encourage vaccination in all patients – particularly undervaccinated and at-risk groups.
According to Department of Health data, there were almost 19,350 confirmed flu cases as of 5 April 2023, almost as many cases as there were throughout all of 2020 (21,356).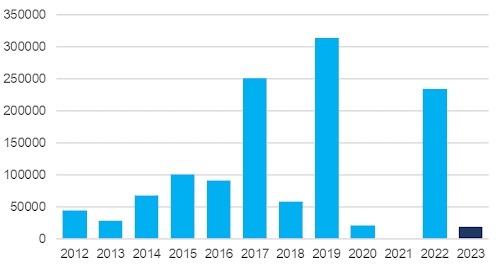 In addition to concerns the community is not taking the virus seriously, Australians could be in for a potentially catastrophic flu season. 
Most significantly, there has been a dip in influenza vaccine coverage, with the 2022 Australian average sitting at 68%, said Associate Professor Holly Seale, infectious disease social scientist at the School of Population Health at the University of New South Wales.
'There's also huge variation stretching from only 41% in the Northern Territory, to up to 75% in South Australia and Tasmania,' she said. 
Vaccination rates have even reduced among at-risk groups who have traditionally high coverage – such as patients aged 65 years and over.
Now that people are travelling and interacting more, any buffer against other infectious diseases during COVID-19 restrictions no longer exists. Our hygiene behaviours have become similarly lax, with less people wearing masks and many opting to go out and about when feeling slightly unwell, said A/Prof Seale.
Pharmacists are crucial to helping patients get back in the groove of annual flu vaccines.
'We know if [people] receive an influenza vaccine they're more likely to come back in the future, and we see this across age groups,' said A/Prof Seale. 'There are lots of people in the community who need that nudge right now.'
Influenza vaccination important for all age groups
A/Prof Seale emphasises that all eligible Australians should be vaccinated against influenza, particularly vulnerable groups such as patients under 5 years of age and those aged over 65 who are most likely to end up in hospital with severe outcomes of influenza. 
However, the virus also affects the community across the lifespan. 'That might be knocking a person off their feet for a couple of days if they are unwell or [potential harm] to a pregnant woman's unborn foetus,' she said.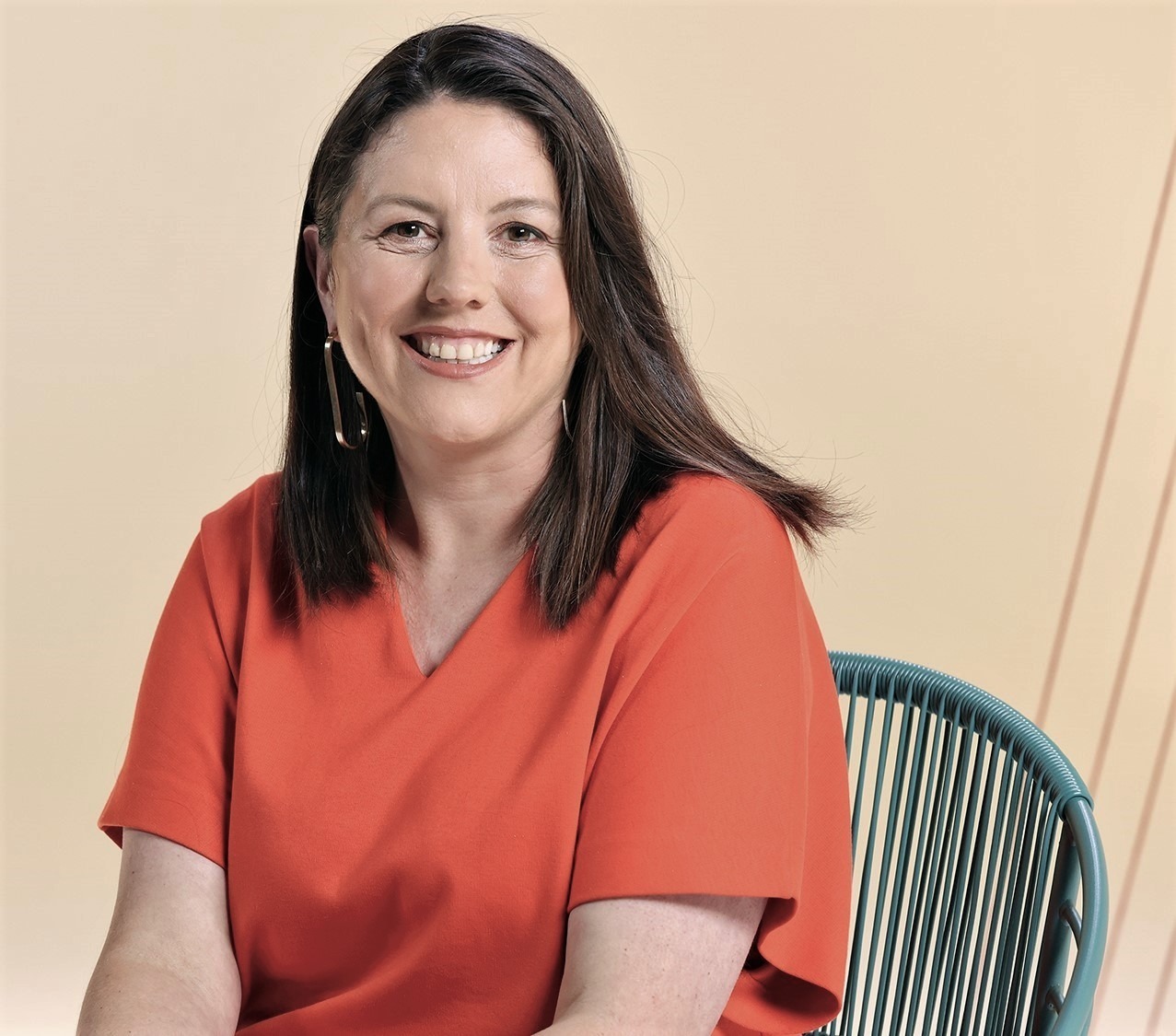 Even if individuals don't think they are personally at risk, it's important to consider the wider impacts of exposing others to influenza infection.
['For example] I'm a mum of two young kids. When I take time off [if they get sick], it impacts the rest of the family,' said A/Prof Seale. 'I also interact with lots of people in the workplace and other settings who could be pregnant or have a health condition.'
Busting myths about the flu
There is no shortage of misconceptions about the flu and influenza vaccines. Here's a few pharmacists can help to bust.
Myth: The flu is a mild illness
Fact: This is not so, according to Professor Robert Booy, paediatrician and infectious disease expert.
'People need to remember that we've had some bad flu seasons in Australia, with modelling data from 2010-2019 estimating that we averaged nearly 2,800 annual deaths related to flu, with more than 6,400 estimated deaths in 2017 and over 5,200 in 2019,' he said.
Myth: You can't have the flu if you're feeling well.
Fact: Up to 25% of influenza cases can be asymptomatic.
'I've even had many doctors, nurses or other health professionals say to me, "I never get the flu",' said A/Prof Seale.
It's crucial that pharmacists lead by example by getting vaccinated against influenza, despite their perceived personal risk.
Myth: You don't need to get vaccinated against influenza every year
Fact: With the influenza virus mutating every year, getting vaccinated annually ensures immunity against the most dangerous strains.
Myth: Getting vaccinated against influenza vaccine can give people the flu. 
Fact: Flu vaccines are made from inactivated viruses that cannot cause influenza.
To counteract this misconception, pharmacists should remind people how vaccines work.
'You could explain that while the vaccine can't give you a case of the flu, it may take a couple of weeks to kick into gear, and in that time, you might be exposed to the virus,' said A/Prof Seale. 
'It's just taking a couple of minutes to break down some of these misunderstandings and give confidence around this vaccine and why it's needed.'
Reaching undervaccinated groups
The best way to increase vaccination rates is to focus on at-risk groups who have free access to the vaccine through the National Immunisation Program (NIP), including some Aboriginal and Torres Strait Islander patients, patients aged 65 years and over, those under 5 years of age and adults with specified medical risk conditions.
'There's plenty of people in that space who don't necessarily understand they are eligible for a free flu vaccine,' said A/Prof Seale.
Only 32.4% of children aged 6 months to 5 years of age received an influenza vaccine in 2022, so pharmacists should convey the risks of contracting influenza for this age group.
'They [parents] put flu down in the hierarchy of seriousness for kids, thinking it's an older person's disease, but in fact, the curve for hospitalisations is U-shaped. So, there's a high burden in kids and older people,' said vaccine uptake expert Professor Julie Leask from The University of Sydney.
Male patients in their 40s and 50s who are living with a chronic health condition or who have had their first ischaemic heart situation are often similarly unaware of the risks, said A/Prof Seale.
Conversations around vaccination in primary care are sometimes missed because priority is placed on managing their condition. But this is where pharmacists can help to fill the gap in access.
'If people come in for a prescription, use that as a trigger point to have a conversation about what else could be done [to maximise] their health,' she said.
Culturally and linguistically diverse communities are another patient cohort that is typically undervaccinated against influenza.
While access to vaccine information across languages during COVID-19 was readily available, the situation is not the same when it comes to other vaccines, said A/Prof Seale.
'If you've got a pharmacist who comes from that community, giving that nudge or encouragement would certainly help,' she said. 'This might not necessarily be about getting the vaccine, [it] could be encouraging the patient to go back to the GP to have a chat about any concerns.' 
Building a team between pharmacies and primary care is essential to ensuring wider vaccine coverage, said A/Prof Seale.
'If the outcome is the person gets vaccinated, then it's a win for everybody,' she said. 'Once they feel confident, in subsequent years they might come back to the pharmacy to receive their vaccine.'
While pharmacists are instrumental to driving influenza vaccination campaigns, it's essential they check and ensure patients are up to date with other vaccinations, including measles mumps and rubella. This is particularly important after recent cases of measles were reported in three states – New South Wales, Queensland and South Australia.
'We've got to get back into that mindset of being opportunistic around immunisation and getting people back on track with vaccines they've missed,' said A/Prof Seale.
'It's about framing it around what people need to get back up to speed – whether that be a COVID-19 booster, annual flu vaccine, or a vaccine for another reason.'