With the benefit of hindsight, three early career pharmacists (ECPs) from different backgrounds share what they wish they knew in the early stages of their careers.
As the year draws to a close, it's time to prepare for what 2023 has in store for your pharmacy career. Whether you are pursuing a pharmacy degree, have an exciting new internship opportunity to look forward to or you're about to become a registered pharmacist – these expert tips will give you something to think about.
Get used to cold coffee
A lot of pharmacy students choose to move to regional or remote areas to complete their intern year, said Victorian-based pharmacy owner Lauren Haworth MPS.
However, while the career options are plentiful, fitting into a new community is not always easy, warns the newly-crowned 2022 Victorian ECP of the Year.
'I moved to a community where I knew no one,' she said. 'So I started playing soccer and I was able to find friends, exercise and [carve out] study-free time.'
If you're planning to follow suit, Ms Haworth recommends signing up to any local clubs such as a theatre group, film society or tennis team. Not only will you make connections in the community that will enrich your pharmacy practice, but you will also have an outlet for your own physical and mental health.
The early years of your career are also a great time to upskill and become a more valuable pharmacist – whether through vaccination or pharmacotherapy training, or becoming approved to supply MS-2 Step.
'Figure out what interests you, because pharmacists with specialised interests are very sought after,' she added.
Newly registered pharmacists might be dismayed to learn that not all healthcare professionals earn doctor's wages, but that's why upskilling is so vital.
'In terms of remuneration, that means figuring out your point of difference. Can you do something that someone else can't?' she asked.
It's also wise to keep in mind that wages aren't the only form of remuneration for young pharmacists.
'For example, some pharmacies offer to pay for your attendance to conferences or your vaccination training, or they might be happy to take you under their wing to give you some management experience,' she said.
In fact, becoming an instant people leader is something Ms Haworth wishes she was prepared for earlier on.
'As a registered pharmacist, I didn't expect to have to figure out how to do the end-of-day banking, initiate "has everyone had their morning break" conversations, or tactfully shut-down patients who are really keen for a chat,' she said.
A final piece of advice from Ms Haworth – as a busy young pharmacist, don't expect to drink hot coffee ever again.
'I don't even bother making hot coffee now, I order a latte on ice – even in winter,' she added.
Be prepared for anything
As an ECP, Western Australia-based pharmacist Ayomide Ogundipe MPS has had a pretty varied career.
'I've been involved in community, hospital, research, academia, and policy and advocacy,' said the current Vice President of the WA PSA Branch Committee.
'Now I'm completing my PhD, looking at the role of technology in pharmacy practice and enabling pharmacist prescribing.'
After winning the 2019 PSA MIMS Intern Pharmacist of the Year Award, Ms Ogundipe's first pharmacy role was as a professional services manager at Pharmacy 777 in 2020 – which was coincidentally the first year of the COVID-19 pandemic. 
This may have been a 'once in a lifetime' experience, but with the profession now constantly evolving, new pharmacists should be prepared for whatever comes their way.
'While the opportunity was challenging with so many ups and downs, it was incredible to help my local community during such a tumultuous time,' she said. 'We have already seen a glimpse of how pharmacy can evolve, so it's exciting to be at the forefront of what is happening in the profession.'
One thing Ms Ogundipe would have done differently, however, is take advantage of networking opportunities earlier on.
'[For example] I would have got involved in my student pharmacy association a lot earlier in my degree,' she said. 'That way I would have run into my now best friends a lot sooner!'
Don't go in guns blazing
Krysti-Lee Patterson MPS, a Sydney-based Health Services Program Manager at Australian Pharmaceutical Industries (API), thought she knew a lot about pharmacy when she embarked on her first year as a registered pharmacist.
'I worked between two pharmacies owned by the same person in [the central west NSW towns of] Forbes and Parkes,' she said. 'I'd worked in pharmacy before doing my degree, so I was very strong in my opinions of how a pharmacy should run.'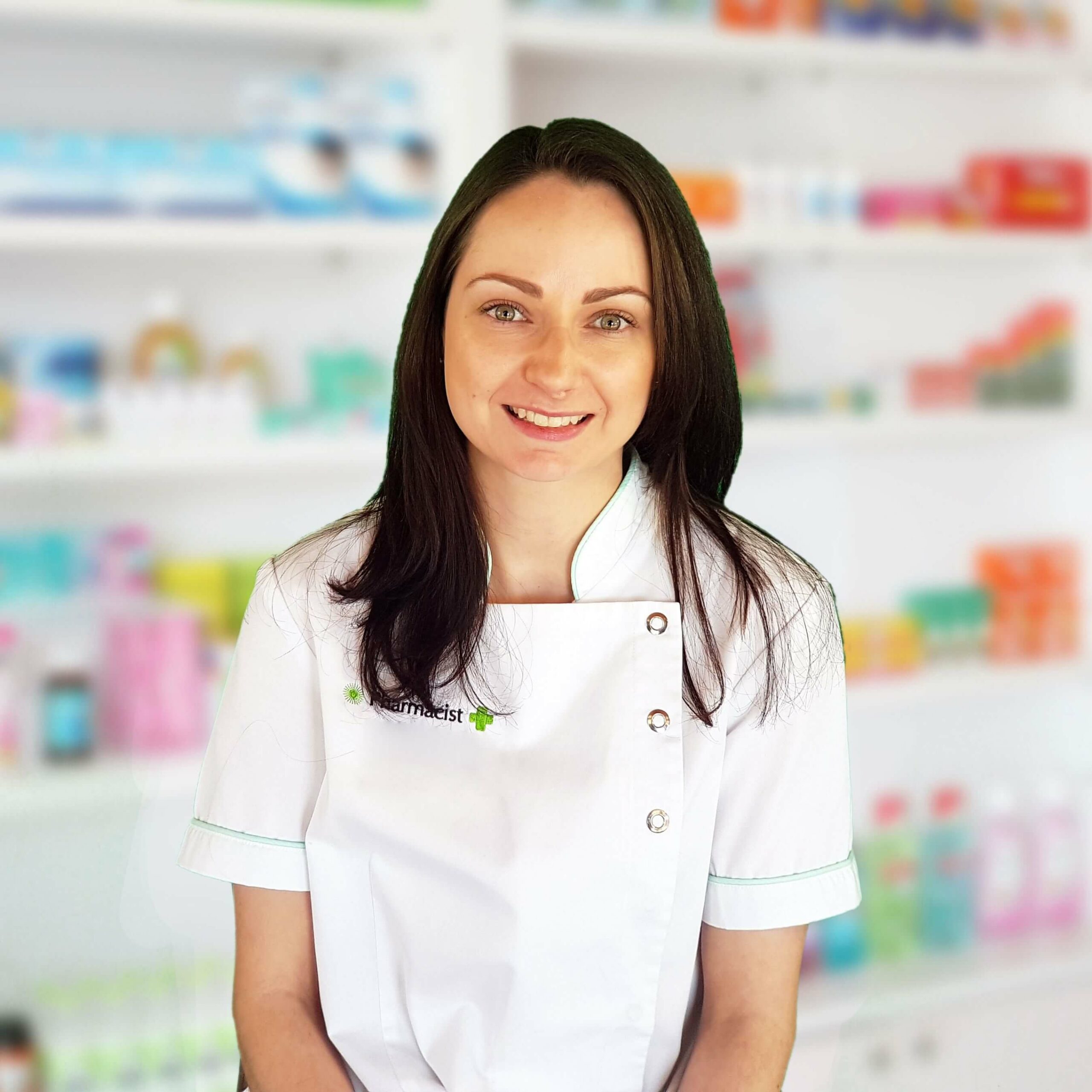 Passionate about professional services, Mrs Patterson said she came in 'guns blazing' with the intent of introducing new processes and services from the get go.
'I tried to change too many things at once and I didn't involve the people that it affected,' she said.
For even the simplest change in operations, such as clearing things off the dispensary bench and putting them in drawers, Mrs Patterson advises taking it slow.
'For the dispense technician who's been on the job for 10 years, it's [disruptive] when someone new comes in and tells them that's wrong,' she added.
Instead, Mrs Patterson advises encouraging the team to brainstorm ideas for efficiencies and implementing new processes one step at a time.
'Let things be for the first few months to see how everyone interacts and understand their processes, then bring people on the journey with you,' she added.
For those who lose out on their dream role in their intern year, Mrs Patterson advises not to give up.
'I always wanted to work for the pharmacy group across the Central West' she said. 'When I was a first year student, I put my resume in and I didn't get the job. Second, third and fourth year I [also] didn't get it.'
Eventually when Mrs Patterson was registered and the group needed pharmacists, the owner approached her. 
'Sometimes you don't get what you want straight away, and that's okay,' she said.