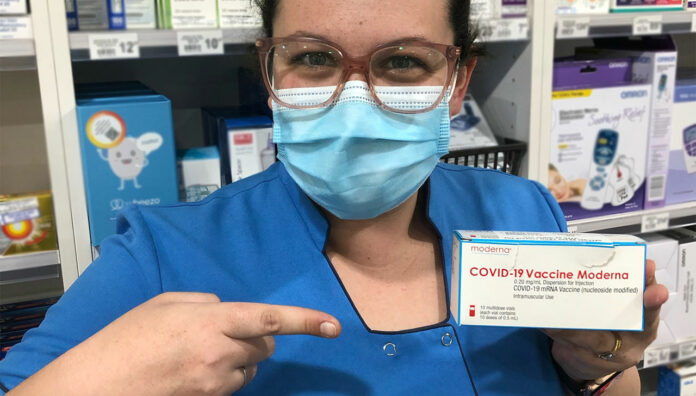 Spikevax arrived in pharmacies across Australia this week, with some already administering the new vaccine to patients. 
On Monday, 25 pharmacies received their first stock, with most in the first tranche due to start vaccinating by week's end.
With Spikevax set to become one of the most accessible vaccines in the country, new data from the Centres for Disease Control found it remained 92% effective against hospitalisations 4 months post-vaccine. Pfizer's efficacy, on the other hand, drops to 77%.
While patients aged 12–59 are eligible for the vaccine, pharmacists have reported that those aged under 18 are highly motivated to get vaccinated.
'The Moderna vaccine is safe and effective from 12 years and over,' PSA Chief Policy Officer Chris Campbell MPS told 9 News Queensland on Monday.
The #Moderna vaccine has arrived in Queensland and will be handed out this week, in a major boost to our hastening rollout. @ShannonMM9 #9News pic.twitter.com/UNZitAC5MR

— 9News Queensland (@9NewsQueensland) September 20, 2021

Booked up weeks in advance for Spikevax
Managing Partner of Cooleman Court Pharmacy in Canberra Bradley Butt MPS, received his first Moderna stock today, with 10 patients booked in for their vaccine this afternoon.
Mr Butt and his colleagues have vaccinated close to 2,000 patients with AstraZeneca since rolling it out last month. Now they are hoping to hit the ground running and get as many patients through for their Moderna vaccine as possible.
'We opened up the bookings limited to 10 a day,' Mr Butt told Australian Pharmacist. 'And we're booked up [around] 8 weeks in advance.'
National COVID-19 updates
Case numbers in Victoria continue to grow, with

628 recorded today

. Of the 257 Victorians currently hospitalised, only 3% are fully vaccinated.

As New South Wales recorded 1,035 new cases,

Premier Gladys Berejiklian

announced

the state will roll out vaccine passports in the first week of October. She also said 25% of NSW children aged 12–15 had received a first dose of a vaccine, after little more than a week of eligibility.

Major vaccine hubs in Queensland will now be accepting walk-in patients, as the state recorded 1 new COVID-19 case linked to the

Sunnybank cluster.
Young patients take charge
In Mr Butt's experience, adolescents aged 12–18 have been the first to put their hands up to receive the Moderna vaccine.
'They want to get vaccinated so they can go back to sport, see their friends in school, and have somewhat of a normal life,' he said. 
Cooleman Court sponsors a few local sports teams, and Mr Butt reported that the young participants are all eager to get vaccinated.
Before Moderna came to town, some patients under the age of 18 had requested the AstraZeneca vaccine, and most of the recent phone requests he has fielded have been about vaccinating adolescents.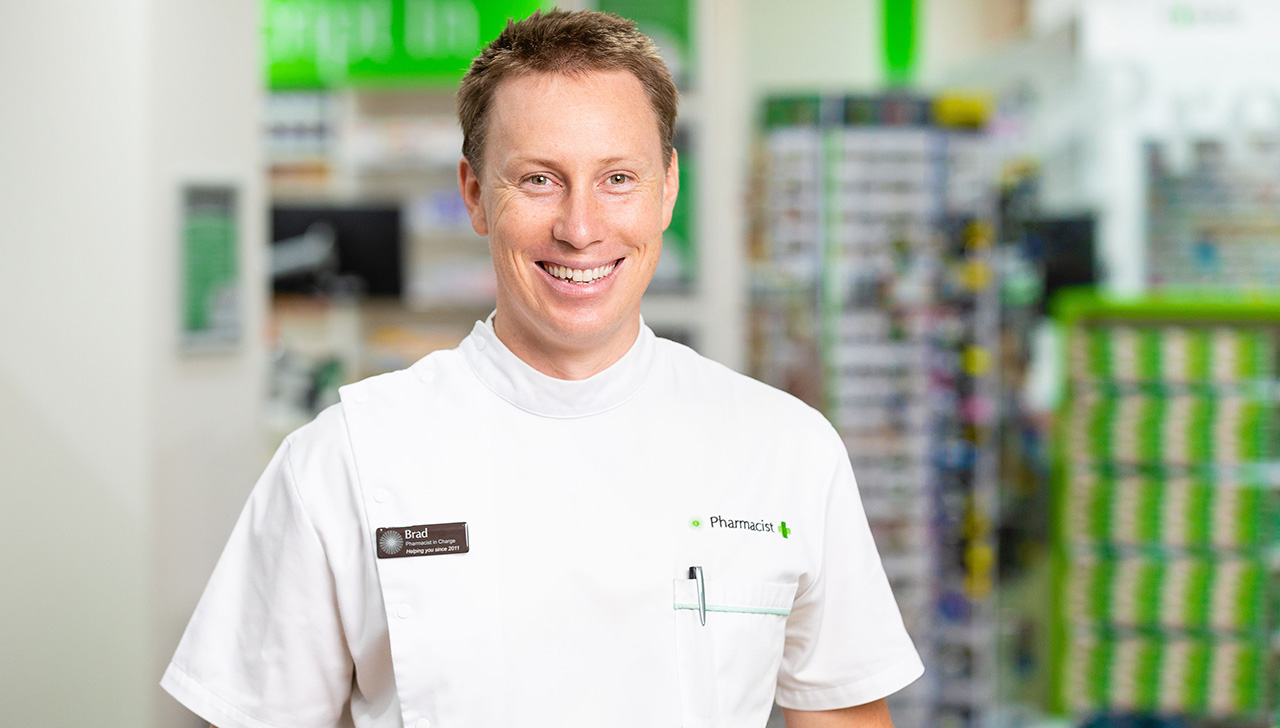 'We've had a number of parents calling up to see if they can book their kids in, so probably the largest proportion of people booking in for the Moderna at this point are under 18,' he said.
New protocols
Initially, the pharmacy will only take bookings as it doesn't have the supply to cater to walk-in patients.
'What we don't want is people coming in to get their vaccination without a booking and then we run short,' Mr Butt said. 'So there can't be an exception to that.'
The pharmacy has also developed an in-house reminder system to prompt patients to come back for their second vaccination. 
'We know the first [vaccination] is important, but more critical is getting the second one done at the right time, or at all in fact,' he said.
The team has promoted the new vaccine on social media, through their sponsored sporting clubs and local newspaper The Canberra Times.
'We've got a large multicultural population, [plus] a lot of young and older [patients], so we've got to use any means possible to let them know that the vaccines are available, safe and effective.'
Along with many local pharmacies, Ascot Vale Pharmacy started administering the Moderna vaccine today.

PSA Senior Pharmacist, Peter Guthrey, joined ABC News Breakfast from the pharmacy this morning to discuss the rollout.https://t.co/wZtaCoN18U

— PSA (@PSA_National) September 22, 2021
Spikevax early roll out
Cabramatta-based pharmacist Quinn On MPS, who has pumped out 8,000 AstraZeneca vaccines over the last couple of months, was one of the first pharmacists in Australia to vaccinate patients with Moderna. 
As one of eight of Sydney's hotspot pharmacies to receive the vaccine on Monday, his stock arrived at around 11 am.
'That was great news for us, because when we placed the order, [we were told] we would receive it on 24 September,' he said. 'But we prepared everything on the weekend and it actually arrived on Monday morning.'
While the first shipment contained the standard 200 doses, Mr On estimates he has already burnt through 160 over 1.5 days.
'We started at 1 pm yesterday, and we only [vaccinated] for 4 hours,' he said. 'Because it arrived so late, we had to make sure all our procedures and processes were in place so as to not mix up AstraZececa and Moderna patients.'
At this stage, the pharmacy is just taking walk-in patients. While Mr On was considering opening up the booking system today, he is concerned he will have no stock left. 
'But we did ring the [Vaccine Operations Centre] yesterday and we hope to get another 300 [today],' he said.
Kids roll up their sleeves
The first people to receive their vaccine in Mr On's pharmacy on Monday were those who have inquired about the Moderna vaccine over the past 8 weeks.
'We took down a list of names and phone numbers and we rang those people up,' he said. 
About 95% of the patients Mr On has vaccinated with Spikevax are aged 12–18, and he has made it clear to his screening team that the focus is on this cohort of patients.
'We want kids to go back to school, not only for their education, but for their mental and physical health, social activities, and teacher-student interactions,' he said.
As such, the team will broach the subject of AstraZeneca with older cohorts of patients who come through for their Moderna vaccine.
Pharmacovigilance
Meanwhile, a new pharmacist-led pharmacovigilance system has been created to monitor potential adverse events following vaccination with Spikevax.
Designed by the University of Western Australia and MedAdvisor, the system will provide critical safety data on the Moderna vaccine, which will be fed into the national vaccine safety surveillance program, AusVaxSafety.
The system actively follows up with patients vaccinated with Spikevax, providing real-time insight into potential adverse events.
'As a practising pharmacist immuniser and pharmacy owner, I am very pleased that such a system has been developed, and that this is the first system to be implemented by pharmacists,' said Dr Fei Sim, PSA Board Member and Chair of the Contemporary Community Pharmacy Practice Community of Specialty Interest.
'This system will help ensure that pharmacists and their patients are equipped with the most accurate, reliable, and up-to-date safety information – and will play a significant role in addressing any remaining hesitancy in our community.'
Patient identification
Pharmacists have reported that some patients have been trying to evade identification checks when presenting for their COVID-19 vaccine.
Patients must have both photo identification and their Medicare card to receive their vaccination, however those who do not have a Medicare card or are ineligible can still receive their vaccine at community pharmacies.
Pharmacists should also be vigilant in checking the Australian Immunisation Register (AIR) prior to vaccination to confirm patients' vaccination history and identify any contraindications.
Pharmacists can obtain proof of immunisation history from patients who don't have a Medicare card by requesting an Immunisation History Statement (IHS) from a previous vaccine provider, or asking the AIR to send through the patient's IHS.