Today's theme is 'safe and effective medicines for all'. Australian Pharmacist spoke to three leaders in medicine safety who are making their mark in different settings – Fei Sim, Richard Thorpe and Joyce McSwan.
Dr Fei Sim, Western Australia – PSA's Early Career Pharmacist of the Year
A career in pharmacy has been the right choice for me.
I find the pharmacy career so rewarding. Regardless of your role or pharmacy setting you can have a positive impact on someone's life. This has shaped the pharmacist and the person I am today. I truly enjoy interacting with patients in the pharmacy – listening to their stories, being part of their lives and contributing to their health and wellbeing. Working with the GPs next door and my team in the pharmacy, we put patients' needs first.
By building patients' trust, they feel able to share medicine-related issues. When a patient told me of his dizziness, I thought it was likely due to the new minocycline course rather than his older age as he'd thought. My pharmacist husband and I discovered that a lady with poor vision had inadvertently mixed different warfarin doses in one container, leading to unexplained fluctuating INR. In both cases, by collaborating with their GPs we were able to ensure safe and effective use of medicines.
We fulfil an important role for our clients and the community who don't have friends or family to connect with. A young man on the opioid substitution therapy (OST) program shared that he had a difficult childhood leading to use of illicit substances. We are supporting him in his determination to change for the better, working with his OST prescriber.
I also find working as an academic rewarding, teaching future generations of pharmacists and leading by example so they can go on to make a positive impact on others' lives. Pharmacists are clinicians; we need to be proud of our profession and our role in the health system.
World Pharmacists Day is special because the selfless and important work we do day-in-day-out often goes unnoticed. This day reminds us of the positive impact pharmacists have on our communities.
Richard Thorpe, Australian Capital Territory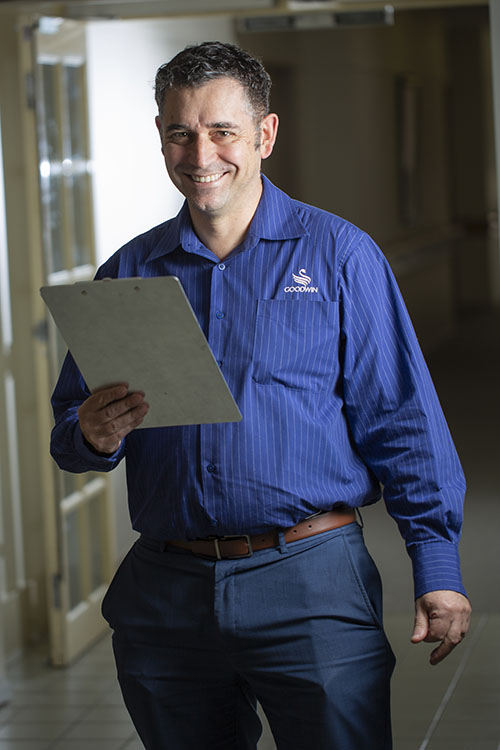 Accredited pharmacists embedded in Australian aged care facilities are rare. In December last year Goodwin Aged Care hired me to be their full-time on-site pharmacist at three aged care facilities in Canberra.
Working on-site allows me to act as an advocate for the resident and their family when liaising with the GP, Hospital Health Service, supply pharmacy, resident's previous community pharmacy, and all levels of facility staff to better manage medicine-related issues.
I provide timely advice on a range of issues including medicines associated with falls risk and the use of antipsychotics. Providing medication reviews promptly means advice on polypharmacy, potential adverse drug reactions and interactions is given before problems occur.
The most rewarding part of my job is being involved in family case conferences with GPs. I can directly advise residents and their families so they can make informed decisions about medicines.
Daily clinical ward rounds with other on-site allied health professionals has been helpful to use our combined expertise to improve resident care.
As well as individual resident attention, I work with the facility to embed the quality use of medicines in policies and procedures, directly and by committee membership driving policy. I also find that face-to-face education for facility staff encourages best practice.
This year I led the staff influenza vaccination program which resulted in around 90% of residential care staff receiving the flu vaccine prior to the flu season.
Collaboration with nursing staff has also been rewarding. They embrace the knowledge I can give them without delay, and I value their perspective.
Joyce McSwan, Queensland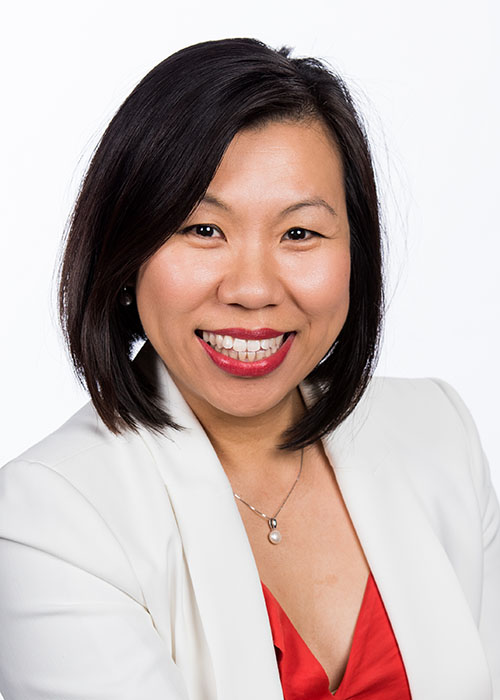 I found my niche working in pain management.
Our family emigrated from Singapore when I was young. Both my parents are healthcare professionals and they inspired my love of healthcare. After training at the Victorian College of Pharmacy I worked in a number of pharmacies, including off the beaten track at Doomadgee and Camooweal in western Queensland.
While progressing up the career path I frequently implemented new ways of working where I saw a need. My restless, impatient and curious spirit has driven the desire to innovate.
Fifteen years ago I started work in pain management where I saw a need for better education and resources for health professionals. Reliance on medicines to treat pain was leading us down a dangerous path. Focusing on safety and efficacy, I started healthcare programs, proposed local pathways, and developed educational material. I am proud to say that many of these initiatives have been pioneer models in the primary healthcare setting.
More recently, my initiatives gained international interest. I presented at the 2018 Singapore Pharmacy Congress in 2018 and started work with neighbouring Malaysian pharmacists, many of whom trained in Australia. For the past two years I have trained and supported Malaysian pharmacists while collaborating with Alpro Pharmacies, a community pharmacy group that shares my spirit of practice. Together we have improved health literacy and professional pain services to many people in Malaysia.
Pain excludes no one, regardless of economic status, culture or race.  Everyone suffering pain is entitled to up-to-date information and treatment. If pharmacists are willing to upskill in this area, the opportunities and rewards are great and satisfying.