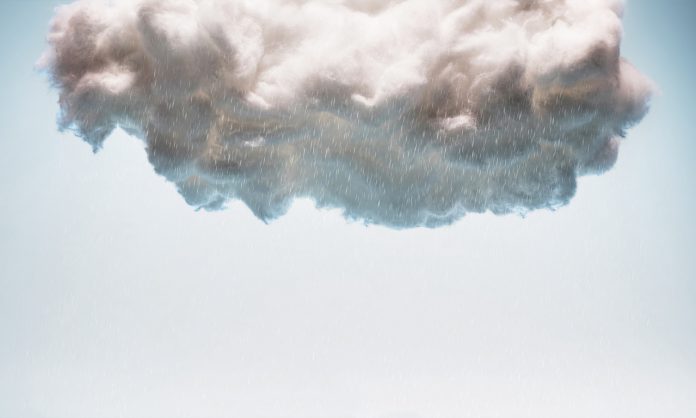 Dealing with aggressive or abusive patients is one of the least pleasant components of a community pharmacist's role. What's best practice for avoiding or de-escalating these situations?
A patient walks in requesting a medicine with a potential for abuse and suspicious reasons for wanting it. The easy thing to do would be to lie and say you're 'out of stock'. The right thing would be to tell the truth and risk sparking an ugly confrontation.
But saying 'no' doesn't have to mean a barrage of abuse, tears or threats.
Instead, it can be a chance to reach out and make a real di­fference, PSA Queensland Branch Vice President and pharmacy owner, Chris Campbell MPS said. 'If we let things go and blindly dispense then we miss an opportunity to improve someone's life. We've failed them as a profession,' Mr Campbell said.
Avoiding con­flict
Know your obligations
First and foremost, know your legal and ethical obligations, PSA Senior Pharmacist and Practice Support Coach, Rachel Dienaar MPS said.
'The law comes first. So you can say "what you are asking me to do is against the law, but it's okay, we will work out a solution",' Ms Dienaar said.
PSA's Having the Confidence to say 'No' workshop for Early Career Pharmacists recommends using a scripted response until it becomes natural.
'The language you use is essential and if you rehearse how you will deal with and prevent conflict, it will be much easier,' Ms Dienaar said.
Triggers
Common triggers of patient confrontation are miscommunication and/or mismatched expectations arising from scheduling changes, out of stock products or incidences of non-supply, said Mr Campbell.
'We're providing treatment to acutely and chronically unwell patients, who may also be su­ffering from a mental health condition, and so they may not be able to handle what some would refer to as a "normal" scenario.'
Many pharmacists report that the up-scheduling of codeine has not led to a significant uptick in unpleasant behaviour.
Despite the indisputable net benefits, pharmacists gaining greater access to timely clinical data also has the potential to lead to an increase in non-supply incidents.
'With real-time prescription monitoring and My Health Record, I think we're going to get an increased amount of these scenarios,' Mr Campbell said.
Know your supports
In order to say 'no' in a constructive way, knowledge of substance use disorders and good connections with your local professional networks are important, Mr Campbell said. 'Learn about substance use disorder, and how to approach a patient and have frank discussions,' he said.
Mr Campbell also recommended drawing on resources such as the TurnToHelp website (www.turntohelp.com.au) and the National Alcohol and Other Drug hotline (1800 250 015). 'Build your network so you have confidence to call the prescriber,' he said. 'Also, know the pathways to help – know where there's a GP that specialises in alcohol and other drugs and what services are available via your Primary Health Network.'
Reflect
After a challenging situation, take the time you need to reflect and debrief, Capital Chemist Wanniassa's Elise Apolloni MPS encouraged.
'It's helpful to talk through situations with colleagues to identify learning points and areas for improvement, as well as offload the emotional toll an interaction may have,' she said. 'The Pharmacists' Support Service (PSS) is another great option as well.' (See below).
And remember: it will get easier, General Pharmacy Manager at White Retail Group, Bridget Totterman MPS said.
'You never get to a point where you've seen it all, but if you go back to the original reason you decided to do pharmacy – to help – and keep reminding yourself of that, it will get you through.'
Listen, be honest, seek a solution
To prevent a situation from becoming confrontational, it's important to spend time listening to a patient and acknowledging what they're saying, Pharmacists' Support Service Executive Officer, Kay Dunkley MPS said.
'You do that through reflective listening – when they say something, you paraphrase it back to them to show you're understanding what their concern is,' she said.
'That immediately shows that you're on their side, even if you're going to say no.'
In situations where a patient may be abusing prescription medication, honesty is the best approach, Ms Totterman said.
'Instead of saying "it's not available", I would rather a pharmacist say "tell me what you're doing and I'll call the doctor and together we'll work out a better plan",' she said. 'If you create an environment where the patient feels they can be honest with you, that you're not going to judge them, but you're going to help them, that will enable them to be honest with you.'
Defusing confrontations
Keep your cool, say sorry
If a situation becomes heated, it's important you maintain composure – have an open stance and don't raise your voice, Ms Dunkley said.
'Sometimes, it helps to speak more slowly and move the person away from a busy area because if it's noisy they will raise their voice to speak over the background and you'll have to raise your voice to be heard'.
Ms Dunkley added that if a patient had a genuine complaint it was always good to say you're sorry.
'An apology is never an admission of fault. Say something like "I'm sorry, in my opinion that product is not suitable for you. I'd like you to see your doctor for medical advice",' she suggested. 'That acknowledges that they're not happy and helps to defuse their likely frustration.'
Work as a team
If you're getting nowhere with a patient, be prepared for a team member to step in, Mr Campbell suggested.
'That sta­ff member can say "I'm going to introduce you to my colleague who might be able to help",' he said.
That sta­ff member should know that if they're being called into such a scenario their job is to 'be the patient's advocate, not to be confrontational,' Mr Campbell said.
That said, you should not put up with abuse, aggression or threats of violence, Ms Apolloni said.
'Be safe – no-one should feel unsafe or threatened at work. If you feel like you or your team is in danger physically or emotionally, you need to act,' she said.
'Sometimes this can mean taking a firmer approach and asking a patient to leave the pharmacy, or contacting police or activating emergency protocols.'
Conflict resolution – Scenario one: The stressed patient
As told by Bridget Totterman, General Pharmacy Manager at White Retail Group.
A mother came in requesting a particular brand of child cold and flu medicine to dry up her child's runny nose.
When the pharmacy assistant enquired how old the child was, the answer was three months.
The pharmacy assistant then correctly referred to the pharmacist, who came out and informed the mother that the particular brand of medication she requested was not suitable for a three-month-old. The mother then appeared quite angry and distressed and said 'oh fine, the child is eight then. Just give it to me, I used it on my older children and it was fine'.
The pharmacist was able to realise that the best way to calm her down was to show understanding and empathy. They said 'I totally understand – it's very stressful and there's nothing worse than when they're so snuffly and they can't feed'.
Straight away the mother started crying and said 'yes, I'm breastfeeding and she can barely breathe while she's trying to feed'.
Then the pharmacist could say 'look, to be honest, this medicine will probably not help anyway, but there are some things I can talk you through that may'.
They spoke about aspirators, saline drops, paracetamol and, if it didn't get better, going to the doctor.
The mother left with an action-plan, a few products, and an understanding that she was doing a great job as a mum.
Conflict resolution – Scenario two: Suspected drug abuse
A man came into the pharmacy quite agitated and possibly displaying signs of substance abuse.
He put in a script for antianxiety medication but, when the pharmacist went to dispense, she saw 30 days' worth had been dispensed a few days beforehand.
So she said to the patient 'I can see you have had this medication dispensed a few days ago, can you tell me why you need it again so soon so I can call your doctor and we can discuss a plan.'
He was very edgy and said 'Just give it to me, don't ask questions just hurry up and give it to me'.
She said in a calm and kind way 'I do need to check this. I won't be long but let me just give the doctor a quick call for us to con­firm your dose and plan going forward'.
She called the doctor who straight away said 'de­finitely do not dispense'.
Then the patient came behind the counter and tried to rip the script out of her hand. He was yelling and threatening to self-harm.
Straight away another team member went to the other phone and called the police. Two staff members were speaking with the patient very calmly. They slowly approached the patient in a non-threatening way, saying in a soft voice 'We can help, let us help you. Let's have a glass of water and sit down and talk this through'.
By the time the police arrived, the patient had put down the item he was trying to hurt himself with and had been walked out of the pharmacy.
Afterwards, staff were offered psychological help and a debrief with each other and me.
If you or anyone you know needs help, please contact Lifeline (13 11 14) or beyondblue (1300 22 4636). If life is in danger, call 000.
Fit your own oxygen mask first
Pharmacists' Support Service 1300 244 910
PSS is an anonymous and con­fidential telephone counselling service for pharmacists, interns and students. The hotline is manned by pharmacists and former pharmacists who are trained in the crisis model of telephone counselling.
You can reach out about any number of issues, including crime-related trauma, substance abuse, mental health issues, ill-health, difficulties arising from professional and financial pressures and practice matters.
Mental Health First Aid workshop, $295 PSA Members, $510 Non-members
These workshops teach pharmacists and pharmacy support staff about the signs and symptoms of common mental health problems, how to provide initial help or get professional help and how to provide first aid in a crisis situation.
PSA Queensland Branch Vice President Chris Campbell said: 'You do the Mental Health First Aid Training so you can provide better care but the upshot is it gives you some warning signs that you may be able to a) identify in yourself or b) identify in those at work around you'.
Further resources