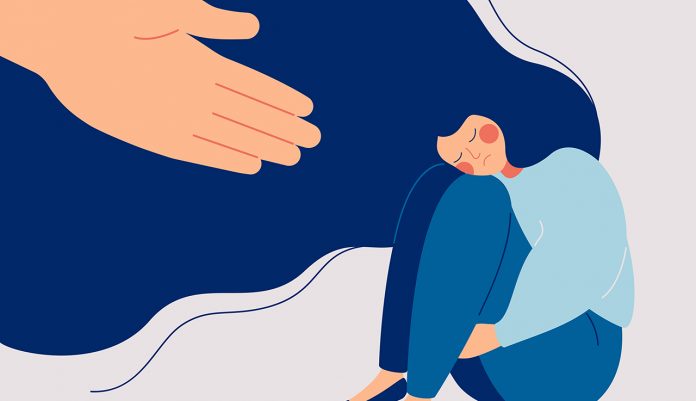 PSA is hosting a webinar on COVID-19: Your immunisation questions answered tonight
(1 April, 7:30pm EST). PSA members can register 

here

. 
As confirmed cases of COVID-19 in Australia tick over 4,700, many pharmacists face long working hours and the rising challenge of unacceptable customer behaviour.
Pharmacists have reported acts of violence and abuse towards them were already increasing before the bushfires, floods and spread of the novel coronavirus – and Victorian statistics back them up.
While the rate of pharmacy armed robberies and burglaries in the state has decreased by about 70% since 2011, Victoria Police say there has been a 116% increase in assaults and a 200% increase in reports of threatening behaviour by customers. 
This year, abuse from customers has become more commonplace, said Pharmacists' Support Service (PSS) Executive Officer Kay Dunkley MPS.
In the past month alone in Victoria, she said there were at least three incidents of pharmacy violence.
'One customer became angry and punched the young female pharmacist in the face after he was told he could only purchase one box of tissues,' Ms Dunkley said.
'The punch caused extensive bruising and on medical advice she subsequently had to have a CT scan to exclude a fracture.'
In another incident, a man who was refused three Ventolin repeats at once threw a large pump pack of sunscreen at a pharmacist, who managed to duck and avoid it.
There were many accounts of abuse by customers who objected to being refused a sale or told products were unavailable, Ms Dunkley said.
'The more typical scenarios involve customers becoming aggressive and shouting at pharmacy staff.'
Seek support
In such a stressful time, it's important pharmacists seek support. This could include talking to a colleague, using your Employee Assistance Program or contacting Lifeline or PSS.
Pharmacists can also apply to PSS for one of 20 grants of $500 each, which are designed to support the mental health of pharmacists and pharmacy staff who have been impacted by bushfires and are now feeling the impacts of COVID19.
The funding can be used to assist with:
Out-of-pocket expenses associated with professional counselling in relation to stress and trauma associated with the bushfires (expenses above any Medicare rebate if eligible)

Provision of an Employee Assistance Program by a pharmacy to enable all staff to access counselling in a confidential manner

Locum cover for a sole pharmacist to enable time to attend to health and well-being or personal affairs.
PSS President John Coppock said pharmacists are dealing with a 'double whammy'.
'We are very aware that pharmacists and staff in bushfire-affected pharmacies are still in the early recovery stage after the bushfires around Australia, which commenced in November 2019 and continued in a variety of locations through to February 2020,' he said.
'Now these pharmacists and pharmacy staff are facing the stress of dealing with COVID-19. This new stress may be a tipping point for some and we are keen to support their mental health and well-being.'
For more information about the grants, email Kay Dunkley with the subject line 'Bushfire Mental Health Support. PSS can be contacted by phone on 1300 244 910 every day of the year between 8am and 11pm AEDT.
For PSA's latest information, updates and advice on the novel coronavirus outbreak, click here.