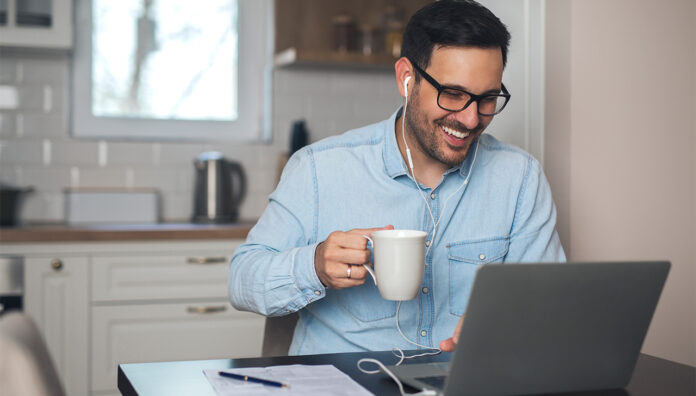 There are just two days until PSA21 Virtual begins, with an exciting program of clinical, therapeutic and industry sessions for pharmacists in all practice settings. Things will look a little different this year, so here's what to expect – and how to make the most of everything on offer.
Get PSA21 ready
The ideal way to access the virtual conference platform is through Google Chrome on a desktop, rather than a mobile phone or tablet. This will give you the best viewing experience and ensure you're immersed in the action. 
Check out this handy video put together by the PSA events team to familiarise yourself with the platform and all its functionality. This includes creating your profile, how to navigate through the lobby and join sessions, explore the program and visit exhibitors.
Your login details to access the conference will be sent at 4 pm EST on Thursday 28 July.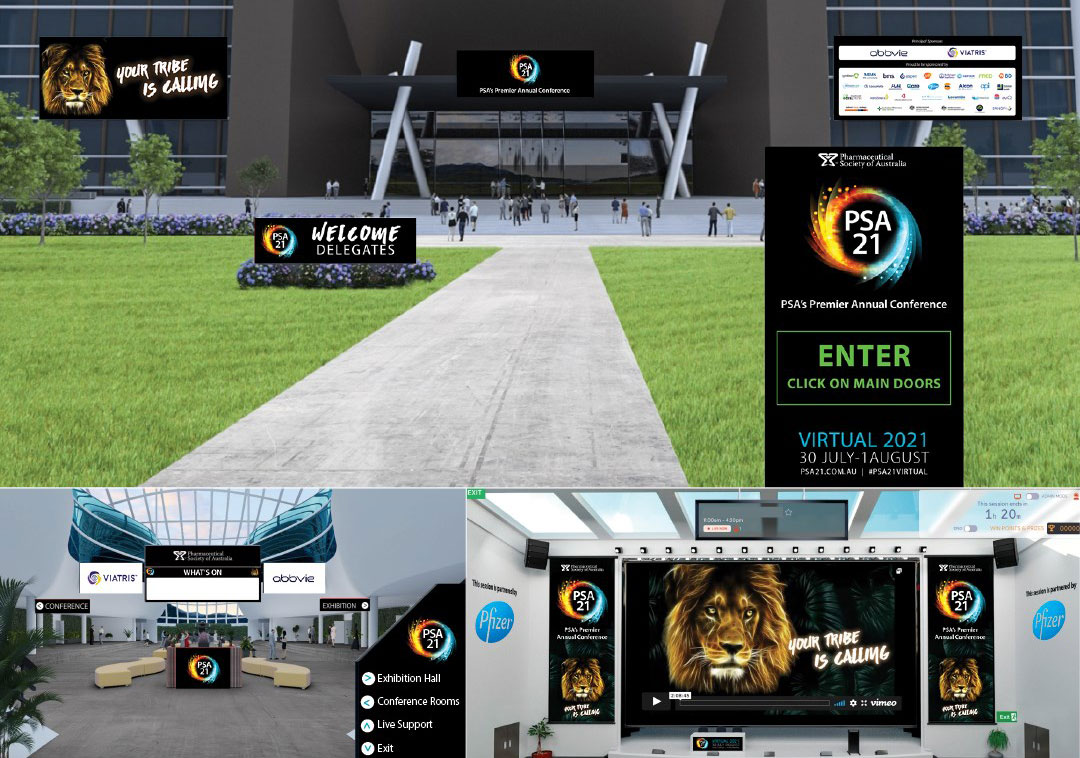 Plan your days
PSA21 will run from 30 July to 1 August, with two education streams over 3 days – that's a lot of content to choose from. With so much on offer, you're likely to have clashes between presentations you really want to attend.
There are some must-see sessions, such as Friday's keynote address on medicines safety, presented by Dan Schneider (who featured in the recent Netflix docuseries The Pharmacist) and Associate Professor Suzanne Nielsen. The Allan Russelll Oration will be delivered on Saturday by speed painter Sarah Rowan, who will talk about using your talents to make a difference. 
Then there are education sessions covering everything from aged care to electronic prescriptions, migraine management and allergic rhinitis. 
To get the most out of the event, spend a few minutes looking over the program to decide which presentations you want to watch on the day. And don't worry – as a PSA21 attendee you will have access to all the education sessions on demand for up to 2 years after the event, so even though you can't watch everything live, you'll be able to catch up at your leisure.
Connect with exhibitors and colleagues
The 3D exhibition will open at scheduled times during the conference. This is where you can meet with exhibitors almost as though you were face to face. You'll be able to request a live meeting or chat, and browse brochures, resources and product information at the virtual stand.
Don't forget to schedule in some time to have all your burning questions answered and update yourself on the latest therapies and technologies.
Meanwhile, the meeting hub is the place to connect with colleagues and make new acquaintances. Simply jump in, scroll the attendee list and make connections – just like exchanging business cards at a live event (except you can do it from your kitchen table).
Lastly, stop by the poster gallery during breaks to view presentations on the latest research, presented by your peers.
Get competitive
To make PSA21 even more exciting, there will be a gaming component to this year's conference. Go head to head with fellow attendees and score as many points as you can to get to the top of the leaderboard.
You can earn points by engaging with exhibitors, attending sessions, asking questions during presentations and answering poll questions. Prizes up for grabs include a PSA22 registration, gift vouchers and more. 
Plus, you can also compete in the photo competition by posting a photo of you at the conference on social media using #PSA21Virtual.
Stock up
You'll need something to fuel all the learning happening at PSA21, so our final tip is to stock up on some of your favourite snacks. The PSA events team might also have a little something planned that should be on its way to you (or have already arrived) with a few sweet and salty goodies to keep you going. 
For more information about PSA21 Virtual and to register, click here.