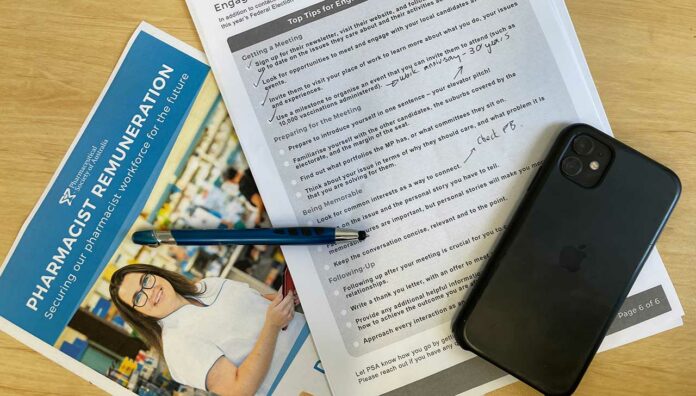 On top of a harrowing few years working through the pandemic, it's time pharmacists were fairly remunerated for their time and expertise. PSA needs your help to get the message across. 
Ahead of this year's federal election, PSA is calling on political parties to address the unfair and inequitable pay discrepancies pharmacists face. This includes being paid less than other healthcare providers for the exact same service – or sometimes not being paid at all. 
Pharmacists are also some of Australia's lowest paid tertiary-educated health professionals. An average pharmacist salary is $80,943 per year, while a nurse practitioner can expect to earn an average of $125,258 and a GP $224,134.
On top of this, pharmacists have been working harder than ever before due to the pandemic, with huge challenges including dealing with RAT shortages, medicine supply issues, a depleted workforce due to isolation requirements, and increasing incidences of violent and abusive behaviour from patients.
Under the COVID-19 vaccination program, pharmacists are paid just $16 to administer a first dose, while GPs receive $31.05. If all three doses are provided by the same practitioner in a major city, a pharmacist would receive $68, while a GP would receive $139.05.
The PSA is holding a National Advocacy Day of Action tomorrow (17 March) to generate public awareness about these issues and make it clear something needs to change.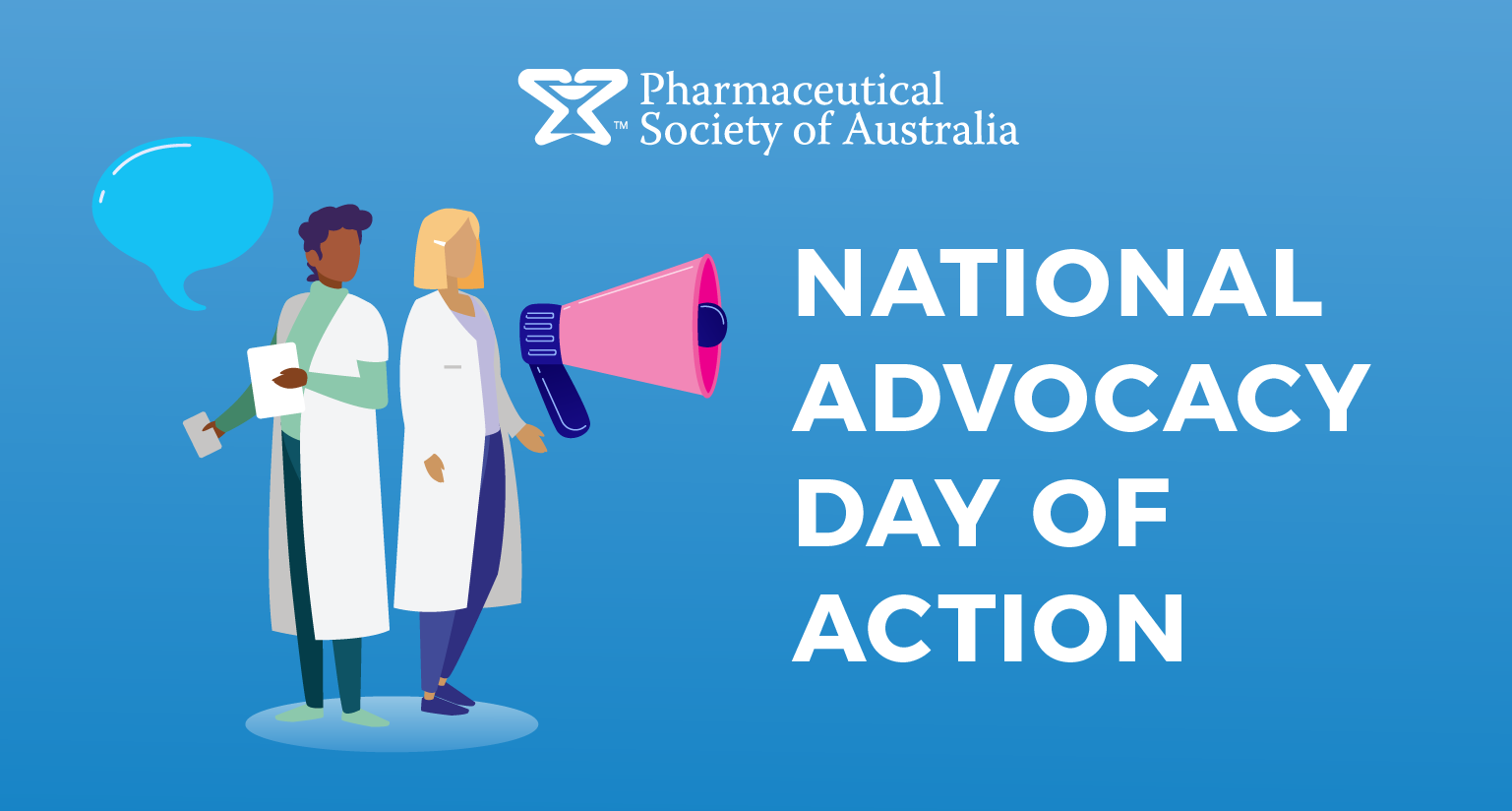 'Pharmacists deserve the same pay as other healthcare providers for doing the same work,' said PSA National President Associate Professor Chris Freeman. 
He said PSA is calling on the incoming government to:
Introduce an MBS rebate for pharmacists to be remunerated for multidisciplinary case conferences

Introduce an MBS service payment to pharmacists for administering National Immunisation Program vaccinations, including COVID-19 vaccines.
'PSA also calls on the incoming government to commit to a binding agreement with PSA to improve pharmacist wages and working conditions in recognition of their critical responsibilities, advanced training and skills,' A/Prof Freeman said.
'The agreement would improve consumer health outcomes through the provision of safe and effective medication use and underpin future Community Pharmacy Agreements to ensure sustainability of the pharmacist workforce.'
Better remuneration models needed
For community pharmacy owner Taren Gill FPS, the case for better remuneration for pharmacists is simple. 
'Wherever medicines get used, pharmacists should be involved because they're experts in medicine. As an expert in medicine, we should be paid for expert advice,' she said.
'Our funding model can't just be the PBS or selling a product off the shelf.'
Ms Gill pointed to the fact that pharmacists' advice – which is provided for free – can save the health system money.
'Because I need to make a clinical decision, I might spend 10 minutes with a patient, triaging, asking questions and doing my best to decide whether I can help them in-store or need to refer them on, and I'm not paid for that part of the interaction,' she said.
'In a lot of cases, it might end up with me not selling a product. For example, a patient might come in asking for something for thrush, and I might get to the end of it and decide they've actually got a UTI or bacterial vaginosis.
'After they've been to a GP, maybe they'll come back to me with a script. But what about the fact that that's where they ended up, rather than an admission into a hospital with pyelonephritis, which would cost the taxpayer [thousands].'
Help spread the message
Ms Gill encouraged all pharmacists to get involved in PSA's Day of Action.
'Rather than sit on the sidelines, this is a fantastic opportunity to get out there and boast a little about what we're able to do,' she said.
'We don't always need to be so modest. Let's toot our horn and make sure people hear about it.'
A/Prof Freeman said the Day of Action would only be a success if pharmacists across the country got involved.
'We need each and every one of you to contribute, to demonstrate just how important these issues are, how passionate you are about the local communities you serve, and why change is needed,' he said. 
This could include contacting your local Member of Parliament to tell your story and state the case for improved remuneration. The PSA's Advocacy Action Centre website can connect you directly with your MP and provides email templates and a suggested phone script to guide you.
Other ways to get involved include speaking out on social media and sharing the graphics provided by PSA on your channels. 
Action needed now
While pharmacists have always been underpaid for the work they do, the issue must be addressed urgently in order to retain the next generation of talent.
'There's a lot of exhaustion across the profession, and there's a lot of thinking that we're working very hard for not a lot,' Ms Gill said.
'We are losing our best and brightest because there are some industries you can go into where you're earning much more and probably not working quite as hard.'
With early career pharmacists earning an average of just $66,955 per year, A/Prof Freeman said the development and retention of pharmacists would be in jeopardy if action is not taken.
'People who entered pharmacy with admirable intentions, to selflessly help and care for others, are reaching a crossroad in their careers – exacerbated by these increasingly difficult working conditions,' he said.
'These factors all contribute to pharmacists feeling unsupported and left behind, causing them to leave the profession.'
Have your voice heard and help advocate for better pharmacist remuneration by visiting PSA's Advocacy Action Centre website.