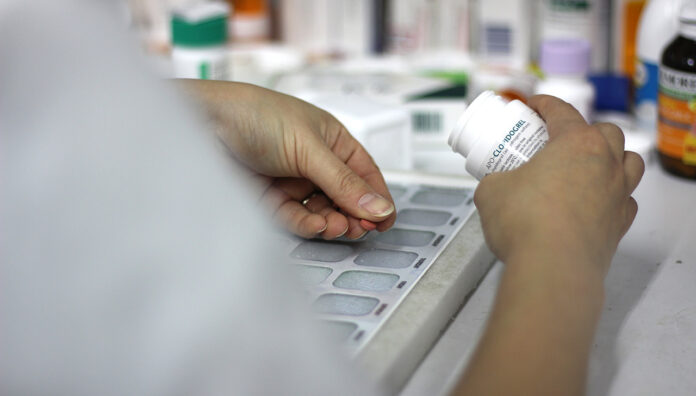 The Federal Government has allocated $11.7 million in funding for research into medicines safety and the quality use of medicines.
Announced last week, the funding represents the first round of grants delivered through the Medical Research Future Fund's 2020 Quality, Safety and Effectiveness of Medicine Use and Medicine Intervention by Pharmacists program.
This was agreed between the government and PSA last year as part of the Federal Minister for Health's commitment to progress medicine safety as a National Health Priority Area.
The grants will allow recipients to target medication-related harm and the safe use of medicines in the community, said PSA National President Associate Professor Chris Freeman. 
Recipients include: 
| | | | |
| --- | --- | --- | --- |
| Investigator and institution | Project title | Project description | Grant value |
| Professor Timothy Chen, University of Sydney | A systems approach to enhancing community-based medication review | Individuals at high-risk of medication harm will be recruited to receive a medication review and other support services after discharge. At the system level, quality use of medicine indicators will be monitored and pharmacists and GPs supported to provide optimal medication management.  | $2,432,288.00 |
| Dr Ronald Castelino, University of Sydney | Pharmacy-based screening and quality use of medicines in kidney disease | Screen people for CKD via community pharmacies and provide a quality use of medicines service, which includes identifying medications that are potentially inappropriate.  | $1,894,075.00 |
| Professor Danielle Mazza, Monash University | The ALLIANCE Trial | Promoting safe and effective use of contraceptive medicines amongst those at high risk (women seeking the emergency contraceptive pill (ECP) or early medical abortion (EMA)) in settings such as rural and regional communities.  | $2,493,400.00 |
| Associate Professor Rebekah Moles, University of Sydney | Safer medicines To reduce falls and fractures for OsteoPorosis (#STOP) | Pharmacist-led medication review for consumers with osteoporosis who have sustained a minimal trauma fracture. This intervention aims to decrease falls risk and refracture by reducing the use of medicines that lead to falls and improve the use of anti-osteoporosis medicines for bone strength. | $2,337,170.00 |
| Dr Jean Spinks, Griffith University | Activating pharmacists to reduce medication related problems: ACTMed | Identify and reduce serious medication safety problems most likely to cause hospitalisations, morbidity and mortality. Based in primary care, initiated by pharmacists and actioned within an integrated primary care framework.  | $2,498,824.00 |
According to PSA's Medicine safety: take care report, an estimated 250,000 Australians are hospitalised each year and another 400,000 people present to emergency departments as a result of medication error, misuse and misadventure. 
'The intended outcome of the research grant opportunity is to reduce the amount of medicine-related harm in the community and help promote the safe and effective use of medicines,' A/Prof Freeman said.
'Pharmacists, as the custodians of medicine safety, must play a key role in order to reduce the medication misadventure in Australia. This announcement is a critical first step in the right direction.'
A local approach to a national problem
University of Sydney Professor of Medication Management Timothy Chen MPS will lead a multidisciplinary team of 17 investigators taking a systems approach to enhancing community-based medication reviews. 
The team received $2.4 million in funding over 4 years for a research project that aims to improve the medicines review process both at a service delivery level and a wider organisational level.
This involves working with Primary Healthcare Networks (PHNs) in New South Wales and Queensland to codesign a localised medicine safety strategy focusing on areas of need regarding medicines quality and safety.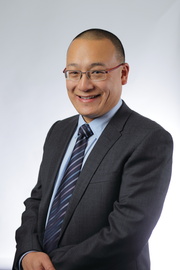 Within each PHN, the team will set up a Drug and Therapeutics Committee and appoint a medicine safety pharmacist to lead the committee's activities. 
'Almost every hospital has a Drug and Therapeutics Committee, which has a medicine stewardship role within the hospital, but there's no equivalent structure within primary care,' Prof Chen told Australian Pharmacist.
'But we know that primary care accounts for about 90% of the prescribing and dispensing done in Australia.'
Prof Chen's team conducted research which directly informed the Home Medicines Review (HMR) program in Australia more than 20 years ago. He said he was delighted that this new research would allow for system-level improvements and support of the HMR program.
The target group for the project is people at high risk of medicine-related harm at the time of discharge from hospitals. Polypharmacy is a growing concern due to Australia's ageing population, which has led to an increase in comorbidities. In turn, these comorbidities lead to an increased use of medicines.
'Historically, we know that when people are discharged from hospital it is a time of significant risk, especially for people on high-risk medicines or polypharmacy,' Prof Chen said.
'The risk and benefit of using multiple medicines in combination warrants regular medication review. If a consumer's medicines are not reviewed routinely, this can lead to inappropriate polypharmacy, which in turn can lead to significant adverse effects and harm to patients. Our system will help address/mitigate that risk.
'The whole grants scheme is a very important opportunity for our profession to collaborate in multidisciplinary teams to address medicine safety and quality, and PSA's role in securing funding through advocacy work has been extremely important,' he added.
Other research funded by the grants will include a pilot chronic kidney disease (CKD) community pharmacy screening program, to identify and manage patients with the disease. 
'The outcomes of the research undertaken through the grants will help inform ongoing work to ensure pharmacists fulfil their full scope of practice and could also inform the future Community Pharmacy Agreements,' Federal Minister for Health Greg Hunt said in a statement.
'The initiative is about supporting innovative approaches to public health challenges, particularly treating and managing chronic and complex diseases and improve the use of medicines.'