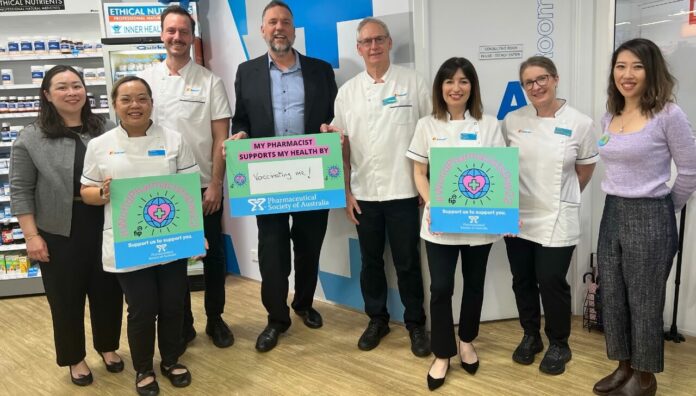 With World Patient Safety Day just passed and World Pharmacists Day around the corner, AP asked pharmacists to share their proudest moments. 
From life-saving interventions to ensuring the quality use of medicines, their stories show how pharmacists make a difference to patients' lives every day.
The International Pharmaceutical Federation's theme for World Pharmacists Day 2022 is 'Pharmacy united in action for a healthier world', highlighting pharmacists' contribution to reducing incidence of disease.
'The pandemic has highlighted pharmacists' roles as essential primary healthcare providers, and we became the first point of contact for many in our communities,' said PSA National President Dr Fei Sim.
'No matter what the circumstance, pharmacists continued to show up, serve and make a positive impact.'
Community pharmacist Amelia Richardson MPS, based in South Australia's Yorke Peninsula, recently demonstrated how valuable pharmacists are in screening and referral when a patient presented with a suspicious-looking spot on the forehead.
Concerned about the appearance of the lesion, Ms Richardson advised the patient to see a local GP who specialises in dermatology and skin cancers. 
The doctor confirmed the patient had a squamous cell carcinoma, which was removed and sent for testing.
'[After] receiving the biopsy results, the patient was referred to a plastic surgeon who performed a skin flap excision to remove all of the lesion and ensure it hadn't made its way further into the skull,' she said.
'The [patient] tells everyone "If it wasn't for that young pharmacist, I wouldn't have done anything about it and who knows where I might be".' 
A mental health emergency
Pharmacists are also an essential port of call for patients experiencing a mental health crisis, explained community pharmacist Alisha Cloti MPS.
As an intern pharmacist, Ms Cloti was stationed in rural Gippsland, south-east Victoria, where health resources are scarce.
When a patient in his 60s came into her Supercare pharmacy one evening attempting to access help, she could sense he was uncomfortable.
'I gave him a moment, then I started chatting with him,' she said. 'It turned out that he was actually [experiencing] suicidal ideation.'
Luckily, the Supercare nurse rostered on that night happened to be a mental health specialist. 
'I made sure he went into the private consulting room to have a chat with her,' Ms Cloti said. 'The nurse triggered the proper healthcare pathways, and he was able to see a psychiatrist and start a mental health plan.'
'If it wasn't for that young pharmacist, I wouldn't have done anything about it and who knows where I might be.'
While the patient was initially embarrassed to discuss his mental health condition, Ms Cloti noticed a shift in his perception when the pharmacy took the situation seriously.
'He understood we were going to get [him] help right [away], and that this was an urgent matter,' she said. 'He was thankful after that and came in the next day for his prescription medicines [from] the psychiatrist.' 
As a pharmacist, Ms Cloti is proud to provide a crucial primary care access point.
'I'm not just giving out [medicines] to people. I'm here to advocate for their health and help guide them to proper resources.'
Persistence is key
Something as simple as remembering a patient's name can transform into willingness to receive care, the 2020 PSA MIMS Intern Pharmacist of the Year Wint Ye Phu MPS has found.
When a patient approached her asking for an antifungal medicine, he was initially unimpressed when she questioned why he was using it.
'He sternly told me the doctor recommended it and he knew what the medication was for,' she said.
A month later, the same patient came in for cold and flu medicine. Remembering him, Ms Phu initiated a conversation which helped him open up.
'This led to me asking how his fungal infection was, as I was still curious,' she said. 'He then showed me what he was treating and it [appeared] like a bacterial infection instead.'
Due to the size of the infection, Ms Phu advised the patient to see a doctor to receive antibiotic treatment.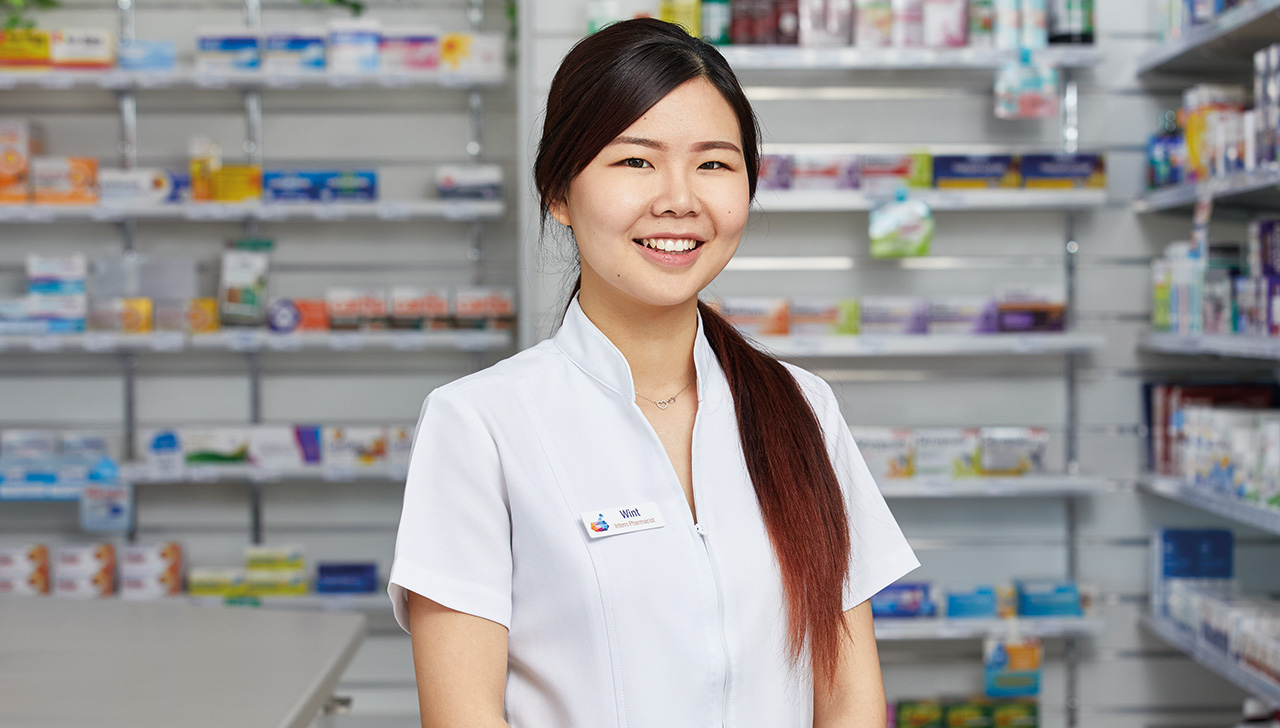 'Because of the rapport built in that short moment, he said he'd take my word for it and [would] see the doctor soon,' she said.
'I took an extra step and offered to help him make an appointment at our GP next door … because I felt he may not do it himself and this needed serious attention.'
The patient managed to get the appropriate treatment and is now a regular at the pharmacy. 
'He comes in to get his blood pressure checked as he has a history of [hypertension] and he's more willing to let us help him in terms of his health,' she said.
'He transformed from a patient who did not want to be questioned to a patient who willingly takes advice.'
End-of-life care
When nothing more can be done for patients, pharmacists play an integral role in end-of-life care by lending an empathetic ear.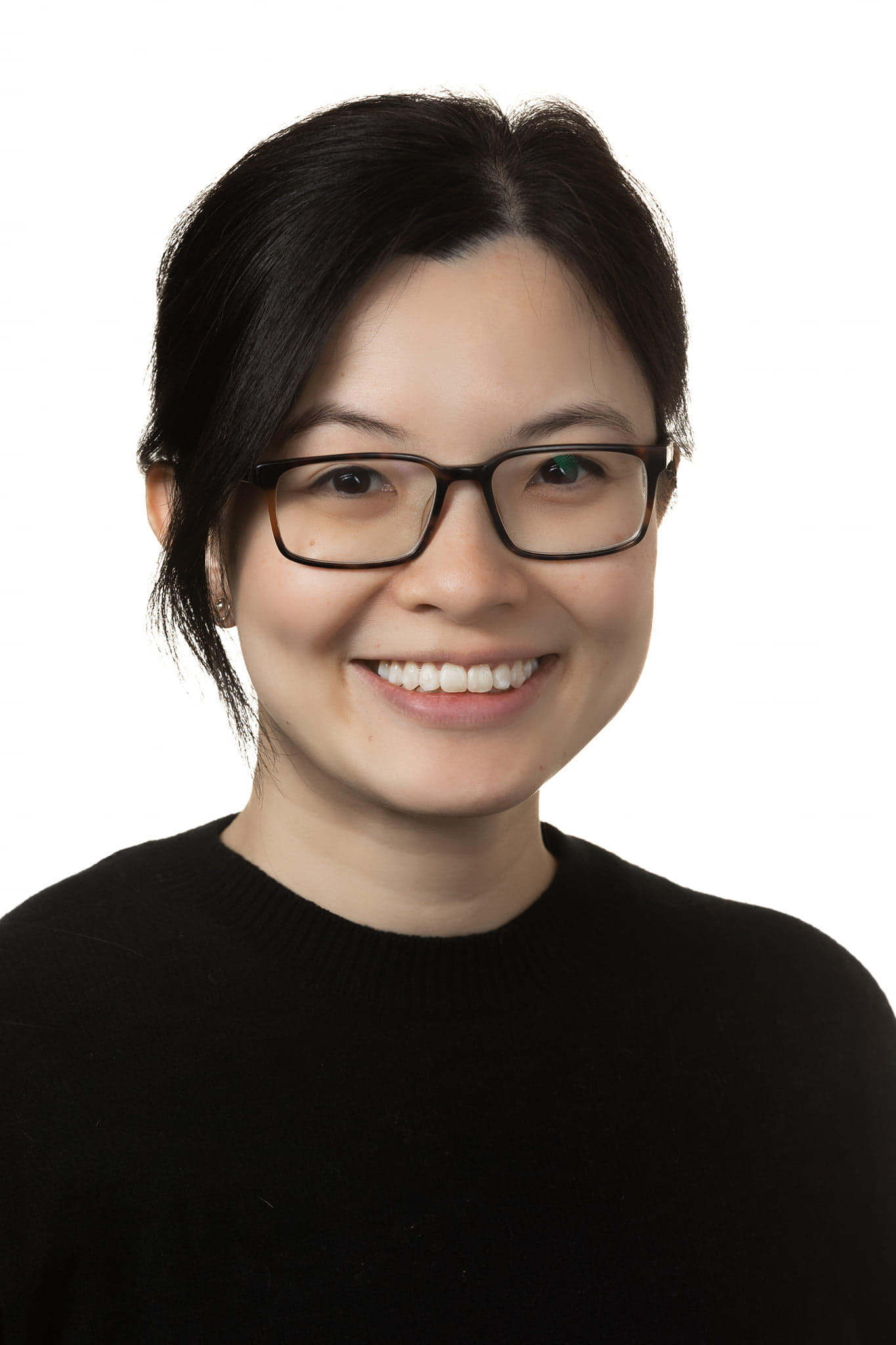 Western Australia-based pharmacist Simone Tan realised this when caring for a patient who was terminally ill.
'I always tried to take time to chat with him and his family knowing the end [was] near,' she said. 'When he passed, his wife came in and said, "I just wanted to let you know my husband thought the world of you. Thank you for everything."'
Taking the time to chat with patients in need can make a world of difference to them, Ms Tan said.
'Till today, that moment brings a tear to my eye.'
Improving medicine safety
The theme for this year's World Patient Safety Day (17 September) was 'Medication Without Harm', which Dr Sim said should serve as a reminder for both patients and pharmacists.
'Unsafe medicine practices and errors with medicines are the leading cause of avoidable harm across the world,' Dr Sim said. 
'A large part of our role as pharmacists is to talk with our patients to promote the highest standards of medicine safety to ultimately reduce the risks that lead to medicine errors and medicine-related harm.'
Community pharmacist Maria Modina said she feels proud to be a pharmacist when patients show appreciation for medicine advice.
When one of her patients suddenly experienced hypertension, doctors were unable to identify the cause. But Ms Modina figured out the antidepressant he had been taking for years may have been contributing to the problem.
'He even [came] back to thank me,' she said. 'I [told] him I was just doing my job.'
Meanwhile, hospital pharmacist Laura Gledhill from Bendigo, Victoria, had a significant impact on a legally blind patient who was admitted due to difficulties with her medicines.
The patient was recently discharged from an eye hospital on seven different eye drops when she was accustomed to using only four.
'One of [the eye drops] required 3-hourly dosing. It was too hard to manage because she didn't know which bottle it was,' Ms Gledhill said.
'She lived alone with minimal medication administration support, but her family [was] considering placing her in permanent care due to the number of eye drops.'
During the patient's week-long hospital stay, Ms Gledhill liaised with her nurses, specialist and occupational therapist to help the patient self-administer her medicines.
'I colour coded each bottle with flag stickers after checking she could see the primary colours,' she said. 
'I then made her a large A3 laminated, colour-coded poster she could use, [which] we practised with for 2 days before discharge.'
A fortnight later, the patient sent a thank you card addressed to 'Pharmacist Laura'.
'Sometimes just sitting beside them, listening and helping where we can, can really make a difference in our patients' lives,' Ms Gledhill added.
Get involved in World Pharmacists Day by sharing PSA's social tiles across your networks with the hashtag #WorldPharmacistsDay22.