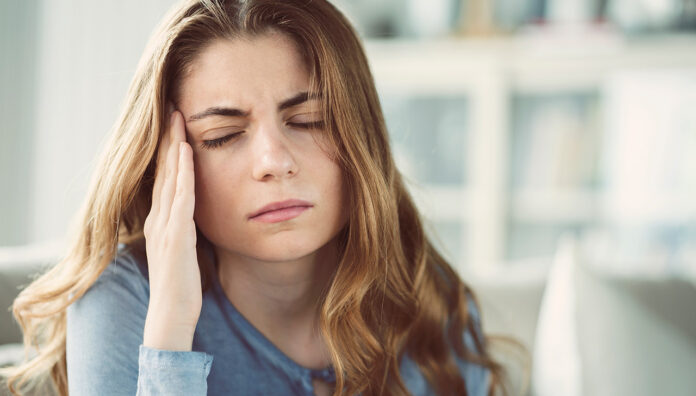 To learn how to put the mandatory online training, state regulation and service requirements of the 
COVID-19 Phase 2 19 vaccine rollout into practice, don't miss PSA's Phase 2 COVID-19 Rollout state
series. Find out when it's happening in your capital city.
An expert panel has confirmed a second case of thrombosis with thrombocytopenia in Australia is likely linked to AstraZeneca's COVID-19 vaccine.
The case occurred in a woman in her 40s who was vaccinated in Western Australia. She is currently in hospital receiving treatment. 
It follows the case of a Melbourne man who was hospitalised earlier this month when he developed blood clots almost a fortnight after receiving the AstraZeneca COVID-19 vaccine.
Key points
Australia has reported two cases of thrombosis with thrombocytopenia linked to the AstraZeneca COVID-19 vaccine

Pfizer COVID-19 vaccine preferred to AstraZeneca vaccine for adults under 50 years of age

Australia to receive an additional 20 million doses of the Pfizer COVID-19 vaccine

Restrictions to ease in Queensland from 6 am AEST on 15 April
In a statement, the Therapeutic Goods Administration (TGA) said its Vaccine Safety Investigation Group (VSIG) had reviewed the second case in detail using the World Health Organization's Causality assessment of an adverse event following immunization method to rate the level of certainty of a link between the event and the vaccine. 
It concluded the case was similar to those seen in Europe and the United Kingdom of a rare clotting disorder, which is referred to as 'thrombosis with thrombocytopenia syndrome' (TTS).
Pfizer's COVID-19 vaccine is now preferred over the AstraZeneca COVID-19 vaccine for those under 50 years of age.
'This recommendation is based on the increasing risk of severe outcomes from COVID-19 in older adults (and hence a higher benefit from vaccination) and a potentially increased risk of thrombosis with thrombocytopenia following AstraZeneca vaccine in those under 50 years,' according to the Australian Technical Advisory Group on Immunisation (ATAGI).
'People who have had the first dose of [AstraZeneca] without any serious adverse effects can be given the second dose, including adults under 50 years.'
ATAGI pointed to an age-specific benefit-to-risk analysis from the UK, which shows the potential benefits and harms of the AstraZeneca vaccine.
Amid the focus on COVID-19 vaccines, it is important that community pharmacists offer influenza vaccines now, ahead of flu season.
For more information on preparing for a flu season like no other, see this previous Australian Pharmacist story.
What is TTS?
TTS involves unusual blood clots in the brain (cerebral venous sinus thrombosis) or in other parts of the body, associated with low platelet levels (thrombocytopenia), according to ATAGI. 
The TGA said there had been 'about 700,000 doses of AstraZeneca COVID-19 vaccine administered in Australia to date, so while numbers are small, two cases of the thrombosis with thrombocytopenia syndrome equates to a frequency of 1 in 350,000'.
'The UK regulator, the Medicines and Healthcare products Regulatory Agency, has concluded from its review of cases reported in the UK that the overall risk of these rare blood clots was approximately 1 in 250,000 who receive the vaccine,' it added.
Australia's Chief Medical Officer Professor Paul Kelly said the clotting disorder was 'a brand new disease'.
'These are not the usual blood clots that are very common that we get in our legs or in our lungs,' Professor Kelly said.
'These are particular types of blood clots, almost certainly related to an immunological response to the vaccine itself.'
Reports of TTS generally occur between 4–20 days after vaccination. 
Patients should seek immediate medical attention if they develop the following symptoms a few days after vaccination:
a severe or persistent headache or blurred vision

shortness of breath, chest pain, leg swelling or persistent abdominal pain

unusual skin bruising and/or pinpoint round spots beyond the site of injection. 
The TGA encourages health professionals and consumers to report suspected adverse effects following immunisation with COVID-19 vaccines.
'Every report is valuable and contributes to our safety monitoring,' it said on its website.
It is important to highlight common adverse effects of COVID-19 vaccines, which usually start within 24 hours of vaccination and last for 1–2 days. 
These include:
fever

sore muscles

tiredness

headache.
Such adverse effects 'are expected and are not of concern unless severe or persistent,' according to the TGA.
Vaccine rollout update
Professor Kelly said the government's decision to accept ATAGI's advice about the AstraZeneca vaccine would have 'implications' for Australia's vaccine rollout.
'The Australian Government will work through these implications with the states and territories as an urgent priority,' he said.
'We remain absolutely committed to preventing severe COVID-19 hospitalisations and deaths among our vulnerable populations through vaccination – as soon as possible.
'My unequivocal advice to Australians remains that when your time comes to get vaccinated – take the vaccine you are offered.'
About 1.2 million Australians have been vaccinated during the first 7 weeks of the vaccine rollout. 
'Over that period of time, we've gone from around 30,000 a week to over 300,000 a week and that number continues to climb,' Prime Minister Scott Morrison said yesterday. 
Although he acknowledged the speed at which the United Kingdom and the United States are rolling out their vaccine programs, he said Australia was 'on par' with the rest of the world, and that a lack of community transmission meant the focus could be on residents in aged care facilities, and health and hotel quarantine workers.
Mr Morrison said Australia had secured another 20 million doses of the Pfizer vaccine, taking the country's total to 40 million Pfizer doses this year.
'It is anticipated that these additional 20 million doses will be available in quarter four of this year, that's our current instruction,' he said.
'We will obviously be doing everything we can to seek to move that forward where we can but that is very welcome news.'
He said it was 'essential' to encourage those over 50 to get the AstraZeneca COVID-19 vaccine.
'The medical advice is very strong in supporting those over 50 getting the AstraZeneca vaccine because it protects you, because you are vulnerable to COVID-19,' he said.
Restrictions lifted
Meanwhile, Queensland Premier Annastacia Palaszczuk announced today that restrictions across the state will ease from 6 am AEST on Thursday, 15 April, after no new cases of community transmission were detected in the state. 
The restrictions, which were brought in after two COVID-19 clusters emerged in the state, were originally set to end at midday on Thursday. 
Mask wearing will no longer be required except in airports and on planes, and visitors will be allowed in hospitals, and aged and disability care centres as soon as facilities are ready.
'Queenslanders have done a mighty job and I want to thank everyone,' the Premier said.
'I'm not going to say we're not going to have any future cases where we have to wear these masks again, I don't know the future, but everyone has done a great job.'