Pharmacist immuniser Vanessa Lange MPS has a history of anaphylactic reactions to vaccines. She spoke with Australian Pharmacist about her decision to get the COVID-19 vaccine and using her experience to help vaccine-hesitant patients.
As an infant in 1979, Ms Lange had an immediate injection site reaction to the triple antigen vaccine. When she received her next dose, she was hospitalised following a severe anaphylactic reaction.
Later on, to test the waters, she was given one-fifth of a standard dose of the measles, mumps and rubella vaccine, but a further reaction soon ensued.
That was Ms Lange's last vaccine attempt before she rolled up her sleeve to receive her first dose of the Pfizer COVID-19 vaccine on 9 August. 
Balancing reason with nerves
Given her history, Canberra-based Ms Lange, whose pharmacy is in the small New South Wales town of Berridale, felt some trepidation while lining up to receive the vaccine.
'I was a bit excited, nervous and a fraction terrified,' she said. 'There [was] that feeling of, "maybe this could end up being a life-threatening thing".'
But balancing that fear with her pharmacist immuniser training, Ms Lange knew she was in safe hands at a specialist clinic in Canberra, for patients who need closer monitoring.
Ms Lange made the decision to be vaccinated due to the increasing risk of COVID-19.
'Not just for me, but also for my kids and the broader community,' she said.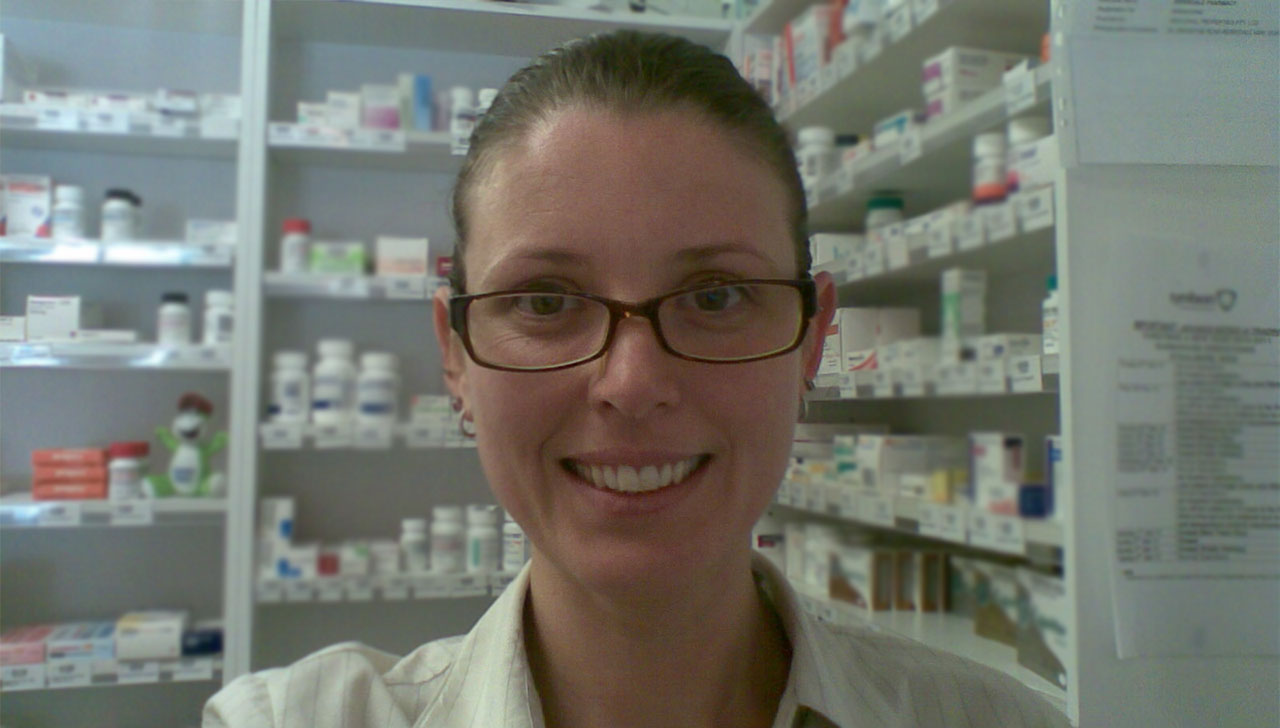 Safety protocols
After discussing her previous anaphylactic reactions with the vaccinator, Ms Lange's history was relayed to the recovery nurse, who kept a watchful eye on all the patients in the observation area.
While initially relieved after receiving the vaccine, Ms Lange's heart began to race, catching the attention of the nurse who took her into a separate room to check her vital signs.
The nurse continued to take Ms Lange's observations at 3–5-minute intervals, keeping the cuff on to ensure her heart rate, which was elevated, was monitored continuously.
After a 35-minute recovery period, an adverse effects report was initiated, along with advice to present to her GP or the emergency department should she experience any further cardiovascular symptoms.
'I don't know what it was, it may have been some low-level anxiety, but the nurse was aware of it very early on,' she said. 
After overcoming her initial adverse reaction, Ms Lange suffered further symptoms, beginning with pain at the injection site.
By evening, the pain had crept up to her neck and worsened to the point that she couldn't move her arm. She also experienced abdominal pain, visual disturbance and dizziness, with the latter lasting well into the following morning. Within 2.5 days, the symptoms had subsided.
Lessons learned
Going by her experience, Ms Lange feels it's important to validate the concerns of patients who have a history of anaphylaxis. 
'I can't even remember [the anaphylaxis] so for patients who can, it must be even more frightening,' she said.
It's important to reassure them that while reactions are rare, whoever administers the vaccine will have the appropriate training to identify and manage reactions. 
Validation should also extend to other health concerns, Ms Lange believes, acknowledging how prevalent COVID-19 vaccine hesitancy is in her own community. 
'I did a poll on my pharmacy's Facebook page and two-thirds of people were either a bit worried or very concerned,' she said.
'The more significant you feel your personal risks are, the greater the level of concern.'
Ms Lange has since used her experience to shape her advice to patients.
'I've [posted] on the Facebook page [about] my history and my [impending] first dose,' she said. 'And I have had patients contact me for advice.'
Where possible, Ms Lange provides patients with up-to-date advice about vaccine timing and adverse effects. But for cases involving complicated medical histories, she refers them to their GP for a chat. 
'I had one patient who is on prednisone and has a history of anaphylaxis and blood clots,' she said. 
'I said, "Keep in mind that the risks of COVID-19 are very great, but every case is different, so have a talk to your GP".'
Ms Lange also uses her experience as an example of the importance of reporting adverse effects, posting about it on the pharmacy's Facebook page.
'[I outlined] the type of information to include in the report, [such as] the timing, what happened and did anything [help to] relieve it,' she said.
'I can't even remember [the anaphylaxis] so for patients who can, it must be even more frightening.'
Reports can be submitted with the help of a pharmacist, specialist GP or hospital clinician, she emphasised in the post.
While AusVaxSafety is currently collecting data on COVID-19 vaccine adverse effects nationwide, Ms Lange believes it's important patients know to report even minor reactions to any medicines or vaccines.
'People [might] think if it's in the CMI [consumer medicines information], it's just what happens,' she said. 'But is the population data matching the clinical trial experience, or [are the] incidents a lot higher than the trials have indicated?'
Adjusting to lockdown
Post-vaccine, Ms Lange is in the middle of a new challenge, with lockdowns in both Canberra and regional NSW meaning she can't drive across state lines to work in her pharmacy.
'With the way the ACT outbreak is evolving, I wouldn't want to go down there unless it was absolutely necessary,' she said.
While Ms Lange can do most of her management work remotely, she is unable to act as a safety net for the other two pharmacists, should one have to isolate.
The split team arrangement that was put in place last lockdown won't work this time around either, given one of her pharmacy assistants recently resigned.
But if an exposure incident were to occur, Ms Lange would consider whether she could legally or safely make it to Berridale to help out in the pharmacy.
If not, she would have to call the Emergency Locum Service for assistance, which she concedes would be a struggle.
'I deal with the [emergency] agencies regularly to touch base [on] the job market, and [their] feedback is that it's really hard to find pharmacists at the moment,' she said. 
'Even if you're offering good remuneration, [including] accommodation, travel and a [light] workload in terms of hours – people are just very cautious.'