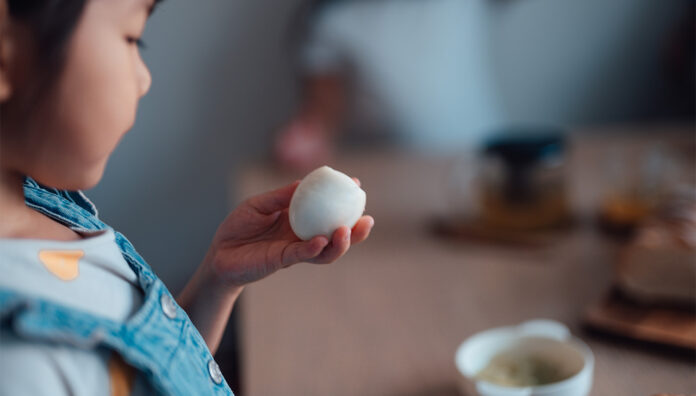 Pharmacists' accessibility and expertise make them an essential part of severe allergy management in children.
For Phoebe Lynch from Keilor in Melbourne's northwest, her local pharmacy is crucial to managing her son Owen's anaphylaxis to egg, dairy and peanuts.  
When Owen was prescribed a lactose intolerance formula after being diagnosed with a dairy allergy at 3 months old, the pharmacists at Chemist Warehouse Keilor East ensured she had enough supply. And when the formula was low in stock, they advised her what to give Owen. 
'Their care continued, helping us manage his allergies, eczema and EpiPen needs once Owen was diagnosed at risk of anaphylaxis at 3 years of age,' Ms Lynch told Australian Pharmacist.
Owen's case isn't unique, with research showing food allergy and anaphylaxis is becoming more common in Australia. Up to 1 in 20 school aged children are now affected, with incidences of anaphylaxis doubling in a decade. Each year, fatalities from food-induced anaphylaxis increase by around 10%.
To curb the risk, the National Allergy Strategy (NAS) has released best practice guidelines for the prevention and management of anaphylaxis in schools and children's education and care.
According to Dr Preeti Joshi, paediatric clinical immunology specialist and NAS co-chair, banning food allergens is not enough.
'A consistent allergy-aware approach with age-appropriate strategies is preferred,' she said. 'This includes ensuring staff are adequately trained, especially in the prompt recognition and treatment of an allergic reaction, including anaphylaxis.' 
Risk minimisation strategies, supervision and open communication are also important.
'Things such as timely administration of adrenaline and correct positioning of the person experiencing anaphylaxis are key factors that can potentially save lives,' she said. 'Standardised reporting of incidents is also critical so we can learn where the gaps are and then work to increase safety.'  
Anaphylaxis management and pharmacists
Pharmacists are part of the circle of care for people at risk of anaphylaxis, Maria Said, co-chair of the NAS and CEO of Allergy and Anaphylaxis Australia, told AP.
'It's important for pharmacists to have an understanding of emergency management and what allergic reactions look like,' she said.
Now that there are two adrenaline autoinjector devices available (Anapen and EpiPen), pharmacists have an even more important part to play in patient education. 
'Because the devices are used differently, there is a risk people might get confused about administration,' Ms Said said.
'[Pharmacists should] check that the person knows how to administer the device they're purchasing, and that they have an ASCIA [Australasian Society of Clinical Immunology and Allergy] Action Plan to match that device.' 
When dispensing an adrenaline autoinjector, pharmacists should also emphasise the signs and symptoms of anaphylaxis and reinforce the emergency response aspect, Ms Said added.
Parents' perspectives
Jennifer Ayoub, from Carlingford in north-west Sydney, said it's important for pharmacists to provide medicines advice for her son Oscar, who had an anaphylactic reaction to milk when he was 9 months old.
'Allergy parents want EpiPens with the longest expiry date possible, especially if we're buying extras for school or daycare,' she said. 'The extras are expensive so the longest expiry date is obviously more cost effective.' 
When Ms Ayoub was in need, HealthFirst Pharmacy in Eastwood offered to order an EpiPen by the next morning with the latest expiry date.  
'In the past we just rang around to see what we could get, but this service is amazing for busy parents,' she said. 'I just dropped off the script and went in the following morning to pick up the EpiPens.'  
Now that Oscar is getting older, Ms Ayoub plans to seek pharmacist advice on transitioning from children's to adult antihistamines, which need to be carried at all times. 
Help with excipients is also a must.
'There have been times Oscar has needed medicine and I have asked the pharmacist to check if it contains milk,' Ms Ayoub said. 'They have always looked it up for me and checked to ensure we're buying something safe.' 
A key resource
For Ms Lynch in Melbourne, her local pharmacy played a particularly important role during the EpiPen Junior shortage last year. 
Ms Lynch found herself needing new supply every 4 months due to short expiry dates, meaning she had to visit her GP during lockdown. 
With each new EpiPen, she also had to update the paperwork at childcare. But her local pharmacy was there to help her through this challenging time.
'They provided me with updates on when the new stock was expected, their expiry dates, and in one instance, organised a courier to deliver an EpiPen Junior from another pharmacy to their branch,' Ms Lynch said.
'Each time we get our EpiPen they ask us again if we know how to use it and dispose of it if administered and they are so helpful in labelling it correctly for the childcare requirements.
Anaphylaxis support
The accessibility of community pharmacies makes them essential destinations for anaphylaxis care, said a pharmacist from Chemist Warehouse Keilor East who did not wish to be named.
'Sometimes [patients] go to a medical centre and have to [sit] in the waiting room, whereas with pharmacies, they just pop in, and if anyone's having some kind of reaction we see them immediately,' he said. 
As Ms Lynch stated, the pharmacy is quick to act in times of short supply.
'I always make sure to pool my resources,' the pharmacist said. 'We've got our sister stores around us and even a bit further out, we've got a big network of stores that we can access the stock from.'
With special orders, such as Owen's prescription formula, there's always a back-up plan in place.
'After we dispense the current supply, I make sure to immediately source the next so I've always got it there,' the pharmacist said. 
When a patient purchases an adrenaline autoinjector, the pharmacist gives them a consumer medicine information leaflet and explains how to use it. 
'We have demo pens as well, so we actually get them to have a crack at [administering it],' he said.
'It doesn't have a needle in it, but it's just so they get the hang of the motion, how hard to do it, and the time it should be left against the body, so if they have to use it, they've done it before.'
For more information, pharmacists can direct parents to the new 'Allergy Aware' online hub, a free evidence-based resource.