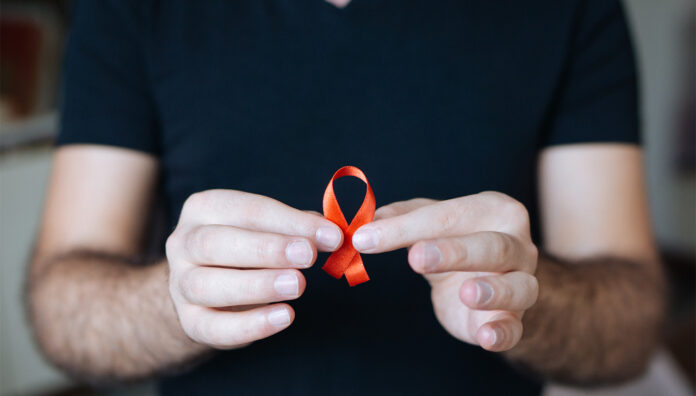 This World AIDS Day (1 December) comes with a raft of new HIV screening offerings, available in pharmacies nationwide in the coming months.
Despite significant progress in HIV prevention and treatment, stigma still impacts the delivery of health services and can prevent people accessing the care they need, said Lisa Dobrin, CEO of the Western Australian AIDS Council.  
But the availability of HIV self-test kits in pharmacies from December will help to break down these barriers by making HIV testing more accessible. 
'[Pharmacists] are a trusted source of health information, and it is hoped that locating the kits in a mainstream setting will work to normalise HIV testing,' Ms Dobrin told Australian Pharmacist.
'This is particularly important to help curb continued increases in HIV cases among emerging priority populations.
'[Pre-COVID] we were seeing increases in HIV cases among heterosexual men travelling to countries with high prevalences of HIV, many of whom avoid having sexual health tests with their regular physician due to stigma.'
HIV screening and counselling advice
The rollout of self-testing is an 'important step' in recognising community pharmacists' role in HIV prevention and early testing, said pharmacist Kristian Ray, Health Services Manager at WA's Pharmacy 777, one of the first banner groups to stock the kit.
'We anticipate the rollout will create greater public awareness of their availability and hope it will help generate a conversation around screening and prevention of HIV,' he told AP. 
When self-test kits are purchased, Mr Ray said pharmacists should inform the person about the accuracy of the test.
The window period is up to 3 months. If a patient suspects they have been exposed within this period they should be referred to their GP or sexual health clinic for further discussion. If potential exposure occurred within the last 72 hours, the person is eligible for Post-Exposure Prophylaxis.
'If [patients] are on PrEP, GPs complete 3-monthly HIV and STI testing,' he said. '[These patients] should talk to their GP to see if the self-test is right for [them].' 
Pharmacists should explain how to use the device to ensure correct and accurate use, Mr Ray said.
'You [have to] lance the finger using the integrated lancing device, fill the collection tube with a small amount of blood, add four drops of test fluid and wait 15 minutes,' he said.
While the Self-Test is very accurate, it is a screening test and is not diagnostic. Because it is a screening test, getting a positive result does not mean you have HIV. Should the patient receive a positive result, a follow-up test at a sexual health clinic or GP is required. Knowing when to re-test is also key.
People who should consider routine, regular HIV testing include:
men who have sex with men
trans and gender diverse people
Aboriginal and Torres Strait Islander people
people who inject drugs
people who have multiple partners or recent partner change
sexual and injecting partners of people living with HIV
people who are from, have travelled to, or have partners from countries with high rates of HIV
Screening for other healthcare risks
Patients living with HIV are more at risk of developing a range of different health conditions, including cardiovascular disease.
While the risk of developing cardiovascular disease increases with age in the general population, it is 1.5–2 fold higher in people living with HIV, said Fiona Marple-Clark, HIV/Sexual Health Consultant Pharmacist at Gold Coast Sexual Health Service.
'[We] don't start screening for cardiovascular disease in the general population until people are over 40,' she said. 'But there have been some reports of people [living with HIV] having cardiovascular disease at a younger age, even as young as 20 years.'
To help curb this risk, a cardiovascular screening checklist for people living with HIV was developed by PSA, Ms Marple-Clark and Natalie Raffoul MPS, National Risk Reduction Manager at the Heart Foundation, which was introduced in a webinar last night.
Any patient living with HIV who hasn't had a cardiovascular assessment in the last 12 months, is not under the care of a cardiologist, or has not been prescribed lipid and/or blood pressure lowering medicines in the last 12 months should be screened to determine if they should be referred on for further assessment.
The first section of the checklist captures traditional screening questions, such as the patient's age and sex at birth. Next, factors that increase risk of cardiovascular disease should be identified, including smoking status, use of recreational drugs, or conditions such as diabetes, chronic kidney disease or atrial fibrillation.
'The next questions are more HIV-specific, [such as] what the patient's CD4 count and viral load is,' Ms Marple-Clark said. 
It's also important to identify what treatments patients are prescribed and how long they have been using them.
'There are risks associated with certain antiretrovirals that potentially increase the risk of heart disease,' she said. 
Currently, there are no cardiac risk calculators that factor HIV into the equation.
'So, in someone with HIV, those calculators are going to underestimate your risk,' she said.
Rather than providing a 5–10 year risk score like traditional calculators, the screening tool serves as a referral and intervention prompt.
The screening checklist is available to all pharmacists, along with a suite of HIV resources here.
Pharmacists have the power to help patients with HIV
Historically, patients with HIV could only receive their medicines in a hospital setting, Ms Marple-Clark said.
Since 2015, however, these medicines have been available in community pharmacies.
This provides the perfect opportunity to conduct screening for conditions such as cardiovascular disease, enabling pharmacists to identify any issues that may have been missed. 
'HIV care is complex and there are so many things to deal with in [specialist] consultations. A lot of these patients aren't particularly well engaged with GPs either,' Ms Marple-Clark said. 
'Even if the patient is on medicine for [high] blood pressure, they're only going to see their GP twice a year when they need a script.'
On the other hand, patients visit their local community pharmacy regularly to pick up their medicines.
A digital lifeline
When Michael Brown, a Kalkadoon, Barahda Barna and Wangi man, found out he was HIV-positive, he experienced judgment from healthcare professionals, leading to a lack of trust in the system.
But finding a supportive pharmacist and GP led Mr Brown, who is now a sexual health project officer in south-east Queensland's Cherbourg Aboriginal community, to see things differently.
He now firmly advocates for My Health Record (MHR), due to the privacy it affords patients with HIV.
Belinda Everson MPS, Manager of Optimal Pharmacy Plus Raintrees, was the first welcoming pharmacist Mr Brown encountered post-diagnosis.
When he visited two other local pharmacies to fill his prescription for HIV medicine, Mr Brown encountered stares and shocked looks.
'People won't come back for life-saving prescriptions when that happens,' he said. 'I asked for my script back and left both times.'
Ms Everson, on the other hand, filled the script like she would any other.
'I tried to convey to Michael that he was safe here, he was respected and anything he told me was confidential, nothing would leave the [pharmacy],' Ms Everson said.
At first, Mr Brown was sceptical of MHR and wasn't keen on sharing his private health information, which Ms Everson understood.
'MHR has a lot of very personalised information on there and people … [are] concerned about where the information might go and how it could be used,' she said.
A chat with his GP, Dr Nicolette Roux, however, helped to set the record straight.
'I explained to him that he can be in control of his record, and have a look at what information is shared,' she said. 
'If … there was information that he didn't want to share, we would be able to censor that.'
In Mr Brown's experience, MHR provides continuity of care for patients with HIV.
'When I need to go to a new doctor and pharmacist, they can see the history in my record and I don't have to re-tell my story every time,' he said.
'Doctors can include a note about treating the patient with sensitivity and make sure their desire for privacy is respected. That'll encourage people to come in, use the services and keep their health in check.'
For more information, keep an eye out for the upcoming CPD: Management of people living with HIV – Part 1 in the December/January issue of AP.