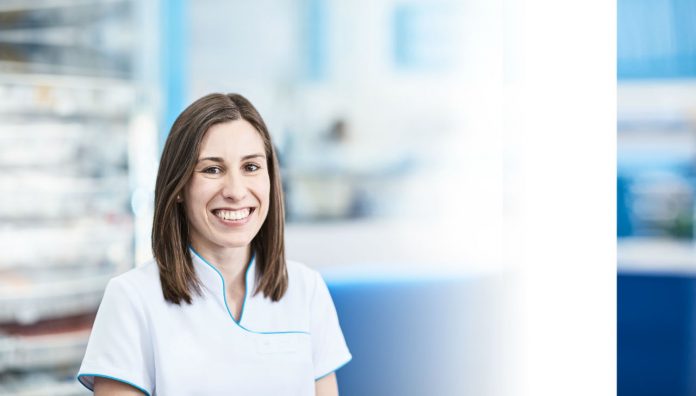 The Pharmaceutical Society of Australia's (PSA) Pharmacists in 2023 report found that the inclusion of pharmacists in healthcare teams will ensure that medicines are used safely and appropriately. But a certain level of investment is required first.
Action item three in the report provides a blueprint for including pharmacists at all levels of patient care.
03  Embed pharmacists within healthcare teams
In a collaborative care team, patients and their healthcare providers work together to achieve optimal health outcomes. The team may be located in the same practice setting and interact closely, or they may work in separate locations but provide care to the same patient. Care providers may also be integrated through the use of digital technologies. These teams have evolved within hospitals over recent decades, with pharmacists recognised as vital to achieve quality prescribing and appropriate medicine administration. Attention must be given to appropriate pharmacy workforce resourcing to allow this pharmacist contribution to be more consistently available.
What has to happen
Embed pharmacists wherever medicines are used, particularly in primary care – general practice, aged care and Aboriginal Community Controlled Health Organisations. Roles for pharmacists include clinical governance activities, patient-level activities and supporting QUM education and training of staff.
Increase funding to incentivise and support these primary care roles. Federal Government investment is needed to ensure that pharmacists are included in these settings. A flexible funding pool should be established to support pharmacist activity at the system level of the service provider, as well as establishing fee-for-service models of care that allow the pharmacist to support patient-level activities, such as through the Medicare Benefits Scheme.
Increase investment in hospital pharmacist resources to achieve medicine safety targets, and to ensure patients receive comparable access to pharmacist care, regardless of location, timing or nature of their stay. Investment is needed to ensure that all patients received the same level of care.