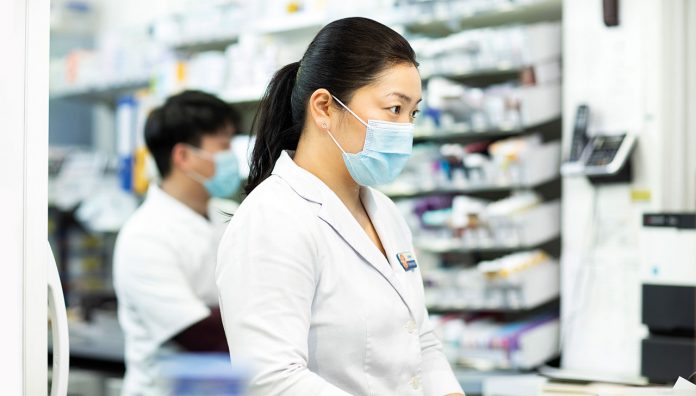 Pharmacists have adapted to life in the COVID-19 era, but what new practices should remain permanently?
As Australia marks 6 months of disruption, uncertainty and pain from the coronavirus pandemic, pharmacy practice has changed irrevocably for many.
And just as overt were problems in the aged care sector where accredited pharmacists faced challenges ensuring patients with complex and chronic disease remained focused on managing their conditions. This was especially so in states where RACFs were closed to all but staff but at a time when medicine reviews are more important than ever.
Last month it was reported that more than 270 RACF residents aged 70–100+, most in Victoria, had died in the surge of cases and deaths that emanated from two quarantine hotels in Melbourne in May and June.
Throughout, most pharmacists have never been busier as new regulations – from digital image prescriptions, to continued dispensing, to $25 million in funding from the federal government for home medicines deliveries – were adopted.
Some hospital pharmacies moved to 24-hour operation and outpatient consultations moved to telehealth.
While the COVID-19 era heralded a working life that at times was confronting, fraught and frantic for some Australian pharmacists, overseas pharmacists were in peril. According to the Federation of International Pharmacists (FIP) 43 pharmacists from Spain, Italy, the United Kingdom, Turkey, Belgium and China have died in the pandemic.
In Australia, pharmacists have reconfigured workplaces for physical distancing, introduced vigorous cleaning regimes, juggled different prescription systems, fielded phone calls for deliveries, geared up for electronic prescriptions, conducted medicine reviews via telehealth, coped with severe stock shortages and dealt with anxious, sometimes abusive consumers. Some of the new pharmacy regulations were due to expire this month.
But as a second surge of COVID-19 was activated by the Melbourne hotel quarantine debacle and the ensuing Crossroads Hotel cluster that spread in Sydney, the Home Medicines Service has been extended and telehealth will continue.
As case numbers began to fall in mid-August, we asked eight pharmacists about the good, the bad and the ugly of Australian pharmacy practice during the pandemic and which of them they would prefer to be kept on permanently.
Top 10 worst-affected countries as at 21 August
| | | |
| --- | --- | --- |
| COVID-19 | Infections | Deaths |
| USA | 5,746,272 | 177,424 |
| Brazil | 3,505,097 | 112,423 |
| India | 2,905,823 | 54,975 |
| Russia | 942,106 | 16,099 |
| South Africa | 599,940 | 12,618 |
| Peru | 567,059 | 27,034 |
| Mexico | 543,806 | 59,106 |
| Colombia | 513,719 | 16,183 |
| Spain | 404,229 | 28,813 |
| Chile | 391,849 | 10,671 |
Timeline figures and events sourced from the Grattan Institute, Johns Hopkins University Coronavirus Resource Centre, Worldometer COVID-19 Coronavirus Graphs and Australian Department of Health Coronavirus (COVID-19) health alert.
Karen Starling MPS, Melbourne, Victoria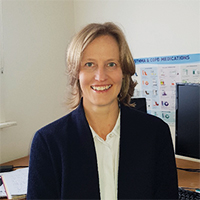 Accredited GP pharmacist Karen Starling has experienced rapid changes in work practices in Melbourne during two lockdown periods as the pandemic morphed into a second surge in July.
Earlier in the year her main role involved providing clinical pharmacist services within her GP team and conducting HMRs for patients in their homes but that changed with the first lockdown.'
This meant all hands on deck as the clinic had to rapidly adapt to constantly evolving recommendations and continue to provide medical care,' said Ms Starling.
'There were fewer face-to-face consults but it was still essential to provide ongoing medicine advice and education. I worked with GPs and practice staff to implement prescribing of medicines via digital image and co-ordinate with community pharmacies to improve the efficiency of process.'
Since starting work in the aged care sector in May the impact of COVID and the move to various stages of lockdown in Victoria in July/August resulted in significant challenges in providing RMMRs.
'Access has varied between facilities and at different stages of lockdown with some facilities in complete lockdown,' Ms Starling said.
Face-to-face consults were common at the clinic and for conducting HMRs/RMMRs. 'Initial changes to the HMR service included social distancing, verbal consent instead of written, masks, avoiding touching items and reduced contact time,' said Ms Starling.
'As the pandemic continued, face-to-face consults decreased and the introduction of video and teleconference consults provided an option for eligible patients but came with challenges.
In aged care facilities temperature testing, flu vaccination and masks were introduced and visiting times are often limited, she explained.
'With stage 4 lockdown restrictions are even tighter.
'Most challenging has been seeing the impact of isolation on people. I have been so lucky working with amazing people in all aspects of healthcare who really care and are doing their utmost to look after each other as well as their patients during this time. While there have been some challenges, the majority of people are working together and helping each other.
Suzana Cukar MPS, Penrith South, New South Wales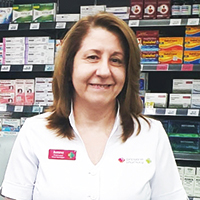 Pharmacist Suzana Cukar manages a Priceline outlet not far from Newmarch House, the Sydney aged care home where 19 residents died from COVID-19 in one of the worst initial clusters in Australia.
It was a frightening time for her patients, leading to a huge increase in calls for home deliveries, an eight-fold increase in prescriptions received by fax or email, and extraordinary demand for medicines, health essentials and influenza vaccinations.
The experience has highlighted the importance of the patient relationships that pharmacists can foster, Suzana said.
'In dropping off medicines with a quick wave and a smile while observing social distancing, we have provided essential contact with a person they trust, at times the only person some of our elderly patients have seen in over a week,' she said.
COVID-19 challenges have included managing physical distancing, limiting the number of customers in the pharmacy, providing hand sanitisers for staff and consumers, gloves, masks and screens to protect staff, and coping with severe shortages and rationed stock from wholesalers. Amid all this, the team also managed to set up for fast-tracked electronic prescribing, a system she believes will improve prescription management.
'This period has stretched us like never before,' Suzana said.
'I think this pandemic has taught us several lessons. For a start, we, as an industry, need to better manage stock shortages and supply chains during periods of high demand. Manufacturing locally would also help ease shortages.'
While telehealth serves a useful purpose, she believes regular GP visits are necessary to manage chronic illness and identify new health issues, and to perform regular physical and mental wellbeing checks.
'Any platform that enables an easier connection between patients, doctors and pharmacies during times of crisis is welcome, but we serve our community best when we engage face to face. Technology helps, but a friendly conversation yields so much more. I hope we never lose that.'
Eva Quek MPS, Point Cook, Victoria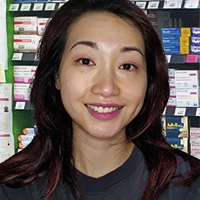 One of the positive practices to emerge from the pandemic is fast-tracked electronic prescribing, said Eva Quek, working hard in one of Melbourne's initial 'hotspots' during the second surge of coronavirus infections in July and August.
Faxed and emailed prescriptions are 'a massive headache' for pharmacies, she said.
'It is very convenient for patients, but it is a huge administrative workload for both the doctor and the pharmacy.'
Accredited for HMRs, Ms Quek said conducting them via telehealth has been useful although face-to-face remains ideal for people who need a consultant's advice.
People attending work sick will become a past problem once the pandemic is contained with messaging and triage desks made redundant with community adherence, she believes.
What will be permanent, though, is enhanced infection control with hand sanitiser stations becoming fixtures in pharmacies.
WHAT SHOULD STAY
Suzana Cukar: Electronic prescribing and face-to-face contact.
James Buckley: Electronic prescribing – it's the way of the future.
Fiona Herbert: Electronic prescribing, hand sanitiser stations and sneeze screens.
Patrick Tiong: Electronic prescriptions as a paperless tool to support medicines management.
Kiely Hindmarsh: Fines for abusive customers.
Hazel Matz: Zoom for meetings, webinars and information updates.
Eva Quek: Electronic prescribing, sneeze guards, home delivery.
Karen Starling: Telehealth consultations optional in certain circumstances (i.e. rural, remote, vulnerable), hand hygiene, improved collaboration between professions.
WHAT SHOULD GO
Eva Quek: Prescriptions that are faxed and emailed.
Karen Starling: Faxes.
Fiona Herbert: Faxed and emailed prescriptions and sneeze screens which make communication difficult with older patients.
James Buckley: Perspex counter screens are a barrier especially for the hard of hearing.
Suzana Cukar: Perspex screens, unless significantly more infections.
Patrick Tiong: Perspex barriers bar effective voice communication.
Kiely Hindmarsh: Perspex screens make it hard for the hearing-impaired.
Hazel Matz: Relying so much on imported stock.
Fiona Herbert MPS, Moruya, New South Wales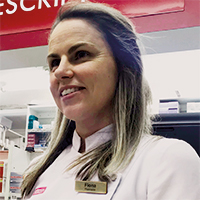 On the far south coast locals had just begun to rebuild after summer's horrific bushfires when the COVID-19 crisis hit.
'For many of our patients who were mentally very fragile after the devastation of the fires, this has been the tipping point,' says pharmacist Fiona Herbert.
Fortunately, she says, both the town's pharmacies had already dealt with reduced stock and shortages during the fires and had done some effective bulk ordering.
'We managed to avoid completely running out of salbutamol and were able to help our local hospital, which had helped us immensely during the fires with medicine shortages,' says Ms Herbert.
Around March, in the early part of the pandemic spread, when many patients wanted large quantities of medicines, staff had to take time to explain why buying 6 months' supply of their regular medicines wasn't the best way to prepare for the pandemic movement restrictions, she says.
'When the next wave of restrictions came, and our elderly and vulnerable patients were advised to stay at home, it was practically a full-time job answering the phones,' said Ms Herbert.
'With our local GP facilitating telehealth, and huge numbers of scripts being faxed, our workload seemed to double overnight.'
The internal layout of the stores changed dramatically, with a defined 'in' and 'out' flow highlighted on the floor and spray screens installed. Consumer numbers were restricted and store browsing was practically eliminated, leading to a marked drop in front-of-shop sales.
While there were some cases of verbal abuse, most consumers had been appreciative of the extra effort going into customer communication and home deliveries (which are continuing for those needing to self-isolate), said Ms Herbert.
'One beautiful lady came in and shouted the entire team coffee one day!'
Mask wearing was introduced in the second surge from July with the outbreak in Batemans Bay, and in-store messaging about how 'how to wear a mask properly' was amplified. Ms Herbert said many older patients 'do tend to pull the mask down to converse' so education was necessary.
And while hand sanitiser is here to stay, 'an issue we are having is patients are putting scripts in their mouth while they put hand sanitiser on! We have had to put a note on the station asking them PLEASE not to do this!'
One of the biggest lessons learned, Ms Herbert said, has been the importance of early preparation and adaptation.
James Buckley MPS, Cooroy, Queensland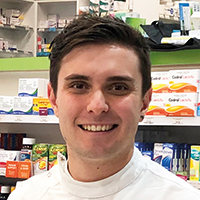 It's been a stimulating time to work in pharmacy in recent months, according to James Buckley, an early career pharmacist at LiveLife Pharmacy in Cooroy.
'We have constantly adapted our workplace,' he said, and home deliveries are a 'staple' that will continue.
Initially the pharmacy introduced personal protective equipment, physical barrier screens and polite store signage explaining social distancing and the 1-month supply of medicine, in the early part of the pandemic.
Mr Buckley said that as most of the clientele are well known to staff, the restrictions were met mostly with kindness and understanding.
With hand sanitisers 'here to stay' to promote good hand hygiene Mr Buckley sees in-store messaging continuing to develop better communication between staff and patients.
Mandatory mask wearing will be introduced only for concerning coronavirus or flu outbreaks in Queensland.
'It creates a communication barrier combined with distance and elderly hearing abilities,' Mr Buckley said.
The most challenging adaptation, he finds, was to digital image prescriptions.
'This opened up a whole world of questions to ask the patient. It was like solving a puzzle. 'Where has this prescription come from? How are they sending it? When was this appointment?'
'As a result, the filing system has evolved to locate prescriptions with just a few questions,' Mr Buckey said.
'Patients have also been encouraged to keep their prescriptions on file and stay in touch with the pharmacy using a mobile app.'
Patrick Tiong MPS, Kingscote, Kangaroo Island, South Australia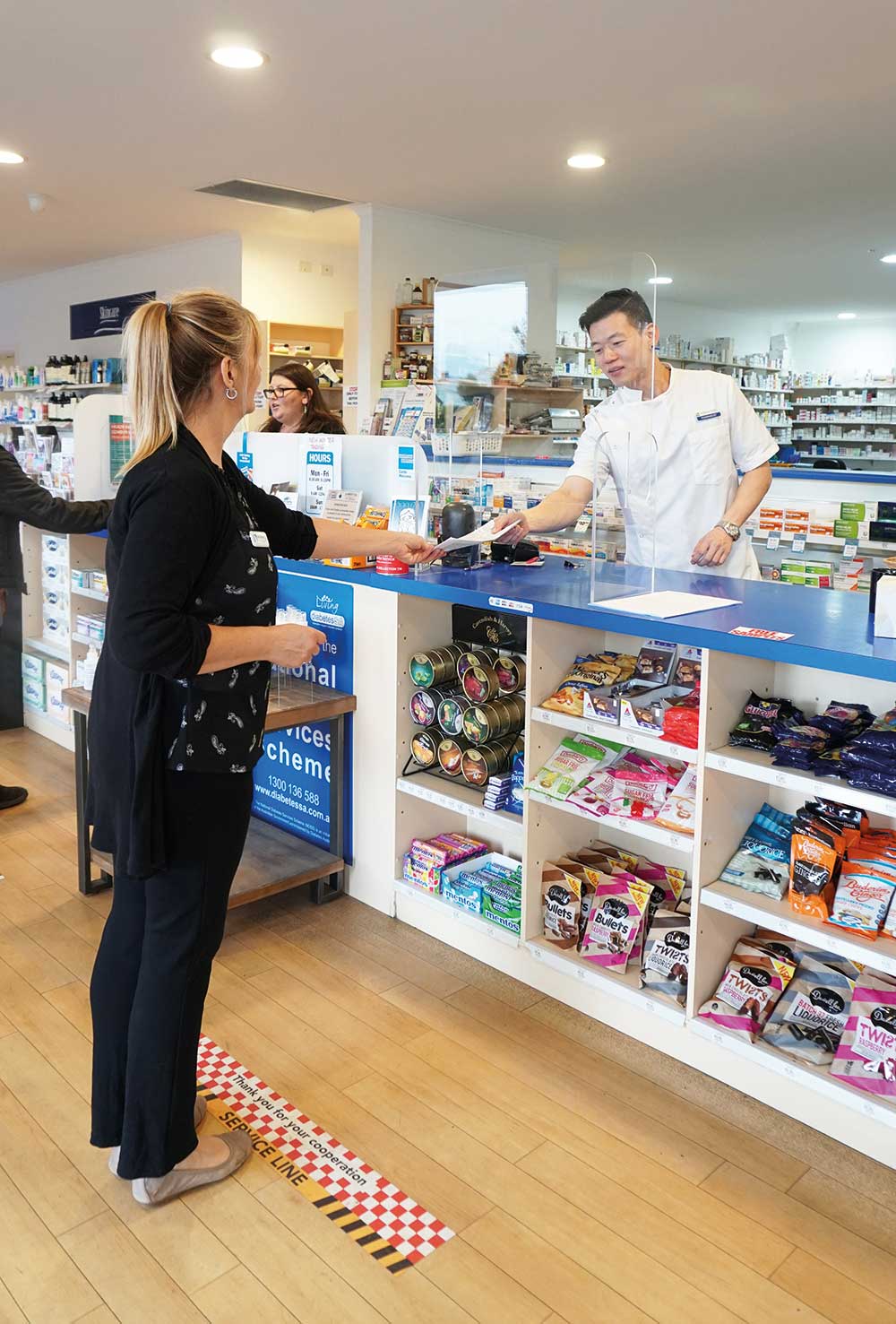 Geographical isolation has long presented challenges for pharmacist Patrick Tiong.
Patients come from all over the remote island off the South Australian coast and the combination of bushfires and COVID-19 has caused unique supply chain issues that may permanently change his practice.
'During a time of unprecedented demand for medicines, the pharmacy is relying solely on road deliveries, due to reduced air freight and passenger services to Kangaroo Island because of COVID-19 travel restrictions,' said Mr Tiong.
'It can take up to 2 days for medicines to arrive and this is a pressing issue for cold chain medicines. With this in mind, we now have to keep a greater volume of certain medicines to best serve the community.'
One of the pillars of Australia's National Medicines Policy is timely access to affordable medicines. 'In this regard I sometimes feel we have failed the people we serve,' said Mr Tiong.
'I think the government will have to take some drastic action to address this supply issue in rural and remote areas. I must acknowledge the Government-imposed restrictions on certain medicines – such as hydroxychloroquine and salbutamol puffers – and the introduction of dispensing limits to 1 months' supply of prescription medicines.'
However, he hopes to see wholesalers and suppliers prioritise rural and remote areas, and even limit supplies in some places to ensure a more equitable distribution of stock.
In a community still reeling from the bushfires, which wiped out almost half the island's vegetation and properties, pharmacy staff were already under tremendous pressure, introducing vigorous cleaning regimes, physical distancing practices, filling image-based prescriptions, thinking about electronic prescription systems and dealing with the results of telehealth consultations when the pandemic hit.
'Patients who are conscious of reducing strain on GPs are increasingly turning to the pharmacy for initial advice,' said Mr Tiong.
Since the second surge in Victoria and New South Wales, he said he was lucky not to be in an area where masks were mandatory, agreed it was a reasonable policy to wear them during outbreaks but knows they present addition communication hurdles 'when patients have hearing difficulties or cognitive impairment'.
Mr Tiong believes home medicines deliveries will become permanent 'provided there's funding in place or if the patients are willing to pay for the delivery services'.
Hand hygiene stations and in-store messaging to stay at home if unwell are both good ideas for the first port of call in the health system, he said.
'Pharmacies are an ideal location for routinely delivering brief, pertinent messages.'
Kiely Hindmarch MPS, Toronto, New South Wales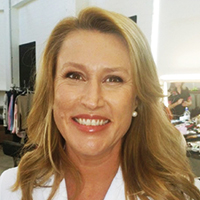 Crises bring out the best and worst in people. Sadly, Toronto Priceline pharmacist Kiely Hindmarch, experienced the worst.
'The abuse [from consumers] has been monumental,' she said. 'I have been hit in the face, spat at, sworn at 20 times a day over things like lack of [salbutamol] and supply changes.'
At the height of the pandemic, she was working up to 15 hours a day for 13 straight days, thanks to the volume of work from emails, faxes, stock issues, doctors' phone calls, flu shots, deliveries and remaking the store to accommodate social distancing.
'But the incessant abuse and hysteria has been the hardest to deal with,' she said of the early days of the pandemic. 'I have seen the absolute worst of the human race and it disgusts me.'
Not surprisingly, Ms Hindmarch is supportive of government fines introduced in NSW to deal with such patients though saddened it was necessary.
Image-based prescribing added to the burden, as she still had to manage the regular making of owing scripts and faxes, with little stock and copious phone calls to doctors to change drugs to accommodate the lack of medicines.
'Then we had the government saying pharmacies can open 24 hours a day – with no staff or staff that require training on S2 and S3!' said Ms Hindmarch.
'We are the ones who have kept our community going in this health crisis, putting our own staff at risk. I personally have lost four staff members and I know of colleagues who wish to leave the profession after what they have experienced in this pandemic.'
The Toronto team introduced new filing systems to accommodate increased workloads, including a separate dispensing filing system for dates due that she will retain. By August, when a confirmed case of COVID-19 emerged in the area, masks were worn by staff (in line with NSW government recommendations). All the infection control was maintained, even during the lull before the second surge, including 'on-the-hour cleaning' which had become part of the daily pharmacy routine.
One upside is the deepening relationship with local doctors who have offered kind words of appreciation that have kept Ms Hindmarch going.
On the busy side, however, 'the demand for home deliveries has more than quadrupled, so much so that we have a person on the road some days for more than 4 hours', said Ms Hindmarch.
'This is not sustainable.'
A delivery fee is under consideration, she said. 'The problem is you need to service the community in these times and protect the most vulnerable. It's just finding the balance.'
Hazel Matz MPS, Perth, Western Australia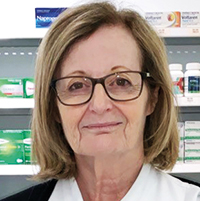 As owner of the Nedlands Terry White Chemmart, Hazel Matz has made it a top priority to absorb the latest information on COVID-19.
'It was my duty to show strong, positive leadership when the staff were very anxious,' said Ms Matz, whose pharmacy is close to the Sir Charles Gairdner Hospital where some cruise passengers infected with coronavirus were taken for treatment.
Technology has been the big timesaver for Ms Matz, who has become an enthusiastic user of the Zoom platform for meetings, webinars and information updates on an ever-changing situation.
'I would like to continue using this technology long-term for meetings, CPD webinars and podcasts about new products post COVID-19.'
She is grateful to her small team which, coped admirably with long hours, shop alterations to manage hygiene and social distancing – and aggressive customers.
'Luckily we were never threatened, but abusive behaviour in pharmacies needs to be dealt with by imposing fines,' said Ms Matz.
Digital image prescriptions have been a challenge, resulting in extra work for already overloaded staff.
'The problem is with the doctor's surgery not providing enough information when sending over the script and my staff having to spend time following up,' said Ms Matz.
Shortages of certain medicines have been a major issue, which she would like to see addressed through more local manufacturing and minimum stock levels being maintained in Western Australia.
'I commend the wholesalers for working together to try to alleviate some of the shortages, but it has been a very trying situation,' said Ms Matz.
Timeline of COVID-19 spread
Date
Event
World deaths
Australian deaths
DEC 31
China informs WHO of new flu-like illness in Wuhan evident for weeks.
JAN 11
First death reported in China.
1
JAN 25
First Australian coronavirus cases recorded in Sydney and Melbourne. Arrivals from China now blocked.
56
JAN 31
WHO declares Public Health Emergency of International Concern. Flights from China, with 7,000+ cases, to be banned.
259
FEB 2
With most deaths in China, the first death elsewhere is reported in the Philippines (closely followed by Thailand).
362
FEB 11
WHO proposes COVID-19 as the official name for the disease caused by 2019n-CoV, later called SARS–CoV–2.
1,115
FEB 27
Federal Government activates Australian Health Sector Emergency Response Plan.
2,858
MAR 1
Australia's first death, a Perth man, 78, evacuated from the Diamond Princess cruise ship in Japan. Virus now in 75+ countries.
3,050
1
MAR 11
Extra $25 million to fund home medicines service. Mean incubation period, 5.1 days, US study finds. Arrivals from Iran, Sth Korea, Italy now blocked.
4,630
3
MAR 21
Australian physical distancing rules effected. After self-isolation of all arrivals mandated, Australia closes its borders. World infections top 223,000.
13,126
7
MAR 25
NSW, other jurisdictions extend emergency dispensing special authority for 6 months.
21,779
11
APR 03
Global confirmed cases pass 1 million. Large cluster emerges from Ruby Princess cruise ship. $70 billion JobKeeper program to start.
61,855
28
APR 16
Most states have allowed digital image dispensing of prescriptions via fax, email or text. ACT and NT use existing regulations. World infections pass 2 million.
149,429
63
APR 23
Funded telehealth for HMRs and RMMRs allowed. Newmarch House aged care outbreak in NSW spreads with more resident deaths.
196,265
75
MAY 25
Quarantine hotel worker reports fever later linked to Victoria's second surge. 19 dead from Newmarch House cluster.
355,565
102
JUN 30
Lockdowns in parts of Melbourne re-enforced after earlier restrictions fail to stop surge in cases. WA, SA, TAS, ACT, NT largely case-free.
519,248
104
JULY 15
WHO confirms aerosols in enclosed spaces could spread COVID-19. FIP updates its guidance.
447,598
111
JUL 23
Global coronavirus cases surge past 15 million. NSW Health, supported by PSA, recommends all health workers wear masks.
636,527
133
AUG 5
Melbourne enters 6-week Stage 4 lock-down on 2 Aug with Stage 3 now on in regional areas. A record 725 new infections detected.
709,361
247
AUG 11
Global cases pass 20 million. Russia first to approve vaccine. New Zealand's 102-day run of 0 cases ends with 4 new cases – that spread.
743,578
331
AUG 17
After mandatory eye protection procedure rules introduced for VIC HCWs, a record 25 people die in that state in a single day.
777,216
421
AUG 19
Global cases pass 22 million as federal government announces AstraZeneca order for 25 million doses of Oxford Uni vaccine.
790,195
450
AUG 21

 

Infections pass 24,400 but marked decline of active cases in Australia and rate of new infections shows a definite slowing.
797,105
472