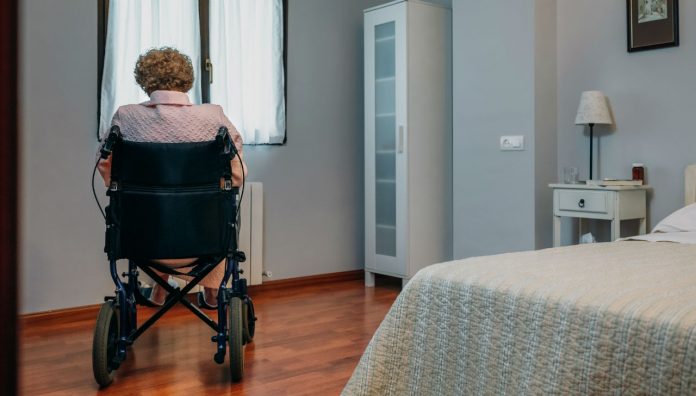 As interviews for the Aged Care Royal Commission continue, medical experts have voiced concerns about the overuse of psychotropics as medical restraints in aged care facilities, but Department of Health secretary Glenys Beauchamp told the commission that the government is unlikely to become involved, citing doctor-patient confidentiality.
Ms Beauchamp told the commission that the government was committed to putting in place mandatory reporting requirements around the use of physical restraints in aged care facilities, but fell short of intervening in medical restraints.
'In terms of the medical restraint, at the moment that's certainly something in terms of doctor-patient privilege that I wouldn't want to intervene (in). What we want to try and do is minimise the use of both forms,' she said.
Her statement runs counter to the views of healthcare professionals who have spoken to the commission, some of whom have suggested that the use of medical restraints is a symptom of systemic problems in aged care.
Associate Professor Edward Strivens, president of the Australian and New Zealand Society for Geriatric Medicine, told the commission that psychotropics are, 'a last resort, but too often we see them used as a first resort.' His statement was supported by data revealed during the inquiry that 80% of dementia patients are taking psychotropic drugs.
A consultant pharmacist in the quality use of medicines for older adults, Dr Amy Page, echoed this view.
'We know that [these medicines] are overused, and cause significant harm. The HALT study and RedUSe studies have very recently shown that many people in Australian residential aged care facilities (RACFs) are able to be withdrawn from these medicines when pharmacist-led strategies are implemented. The current situation is harmful. We haven't seen much in the way of improvements, so maybe something further is needed,' she told Australian Pharmacist.  
The Pharmaceutical Society of Australia's (PSA) Medicine Safety Report also noted the challenges with prescription medicine in aged care, citing a 2014 study in which pharmacists retrospectively assessed medicine-related problems, and found that 98% of residents in aged care facilities had at least one medicine-related problem, while over 50 per cent are exposed to at least one potentially inappropriate medicine.
The inquiry has also investigated the use of psychotropic medicine in managing patients who become violent. Dr Page agreed with healthcare professionals who advocated for the use of sedatives with aggressive patients, but questioned a statement made to the commission by Royal Australian College of General Practitioners president Harry Nespolan, who said psychotropics might be appropriate for patients who spend 'most nights screaming'.
'Psychotropic medicines only have any evidence for working when there's physical aggression involved. The example that was given by Royal Australian College of General Practitioners about people not sleeping and calling out all night – these medicines don't work for that,' she said.
She said that pharmacists are able to support the appropriate review of these medicines, and supports the inclusion of pharmacists in multidisciplinary healthcare teams within aged care facilities, echoing the views expressed in PSA's recently released Pharmacists in 2023 report, which called for the 'full integration of pharmacists into collaborative, patient-centred models of care.'
'A pharmacist at the facility or undertaking reviews can help identify people who may not be adequately managed on their current regimen because they are using potentially inappropriate medicines and not taking indicated medicines,' she said.
Dr Page recalled conversations with politicians in the early 1990s, who declined to be involved with the physical restraint of patients in aged care facilities, citing a reluctance to interfere with medical treatment.
'I really hope it's not going to take another 24 years to realise that using medical restraints to stop somebody from calling out or for vocalising is inappropriate,' she said.