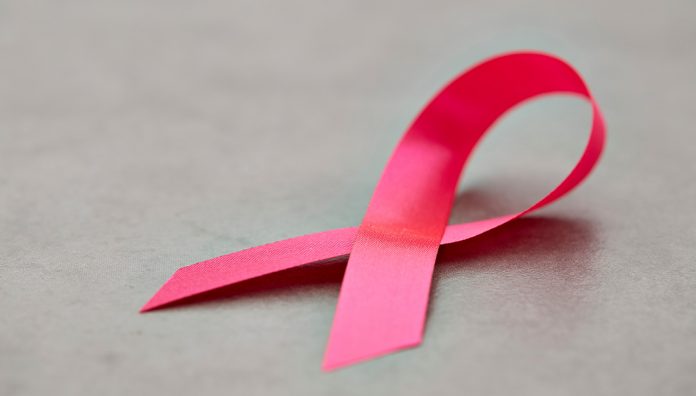 Men who have sex with men and use the human immunodeficiency virus (HIV) prevention pill have lower anxiety, new Australian research has revealed.
Those who take the pre-exposure prophylaxis medication (PrEP) against HIV infection have significantly lower levels of HIV-related anxiety, according to a study from the Kirby Institute at UNSW Sydney, published last week in the Journal of Acquired Immune Deficiency Syndromes ahead of World AIDS Day.1
Anxiety about HIV transmission has affected sexual behaviours of men who have sex with men for more than 30 years, but this new research provides the strongest evidence globally that, as well as driving down HIV infection rates, PrEP may be enhancing the mental health and wellbeing of men at risk of HIV.1
PrEP refers to the biomedical prevention of HIV using antiretroviral agents. This includes a fixed-dose combination pill of tenofovir+emtricitabine (e.g. Truvada), which was listed on the Pharmaceutical Benefits Scheme (PBS) in April 2018. Only patients who are at least 18 years old and who are at medium to high risk of infection, as defined by the Australasian Society for HIV, Viral Hepatitis and Sexual Health Medicine (ASHM) guidelines, are eligible for the treatment.2
The co-lead author on the paper, Phillip Keen [PhD candidate] at the Kirby Institute, said the findings had important implications for understanding the benefits of PrEP. 
'We've known for some time that PrEP is very good at protecting people from HIV. This new evidence suggests that another benefit of taking PrEP is improved mental health, through reduced anxiety about HIV,' he said.1
Data was analysed from the 'Following Lives Undergoing Change' study, a national, online survey of the sexual and drug use behaviours of more than 2,500 men at risk of HIV in Australia in 2018.
An earlier 2018 Australian study (pre-PBS listing) showed that less than half of those at high risk for HIV were currently taking PrEP. The authors of the Kirby Institute study concluded that their findings could inform how PrEP is promoted to men and used to support higher PrEP use in Australia.1
This conclusion was endorsed by the Australian Federation of AIDS Organisations (AFAO) CEO Adjunct Associate Professor Darryl O'Donnell, who said the research represents a turning point in our understanding of how fear of HIV has influenced sexual relationships for many men who have sex with men. 
'[PrEP] has helped many gay men enjoy sex without being fearful of HIV,' he said. 
However David Crawford, Treatments Officer with Positive Life NSW, which has assisted people living with HIV since 1988, said this isn't the case for all people living with HIV.
'Prior to this new Kirby Institute study, the prescribing of PrEP has been recognised as a game changer as it had appeared to alleviate the anxiety of many who were taking it,' he said.
'[But] for people who were assessed as being ineligible for PrEP, this led them to exhibit or express higher levels of anxiety.'
Mr Crawford said pharmacists should keep in mind that for people living with HIV, assurances of privacy are paramount.
'The main concerns people living with HIV have, particularly in smaller communities, are the maintenance of their confidentiality and how they will be responded to and treated when they attend a community pharmacy to collect their medicines,' he said.
World AIDS Day, held every 1 December, raises awareness around the world about the issues surrounding HIV and AIDS. It is a day for people to show support for those living with HIV and to commemorate people who have died.3 
The national World Aids Day theme for Australia in 2019 is 'Every Journey Counts'. Australians are encouraged to educate themselves and others about HIV, promote HIV prevention strategies, be aware of and educate others that undetectable = untransmissable (U=U), and ensure that and ensure that people living with HIV can fully participate in the life of the community, free from stigma and discrimination.
In line with Australia's aim to be one of the first countries to eliminate new HIV transmissions – new diagnoses are now at the lowest level in 20 years – the federal Health Minister Greg Hunt announced yesterday an extension of almost $3 million in funding for six national peak organisations.
The funding for 2020–21 will support people living with HIV and other blood-borne viruses and sexually-transmitted infections.
And from next week an estimated 850 Australians living with HIV will save more than $8,500 a year with the Pharmaceutical Benefits Scheme listing of the once-daily combination medicine Dovato (dolutegravir with lamivudine).
A red ribbon is the international symbol of HIV awareness and support.
PSA will host the first of its 'Facing Up To' webinar series in February 2020.

The first of which includes an interview with a patient taking PrEP and a clinical update from a pharmacist expert in the area – where questions will be welcomed from the online audience. 
References
Keen P, Hammoud M, Bourne A, et al. Use of HIV pre-exposure prophylaxis (PrEP) associated with lower HIV anxiety among gay and bisexual men in Australia who are at high risk of HIV infection. Results from the Flux Study. Kirby Institute UNSW. JAIDS2019. Epub Nov 20. 

Pharmaceutical Benefits Scheme (PBS). Department of Health. Australian Government. 2019. At:

www.pbs.gov.au

 

World Aids Day Australia. 2019. At:

www.worldaidsday.org.au/internet/wad/Publishing.nsf/content/home